Do you need help making gluten free breakfasts easier? This Gluten Free Breakfasts ebook makes breakfast quick, easy, and gluten free!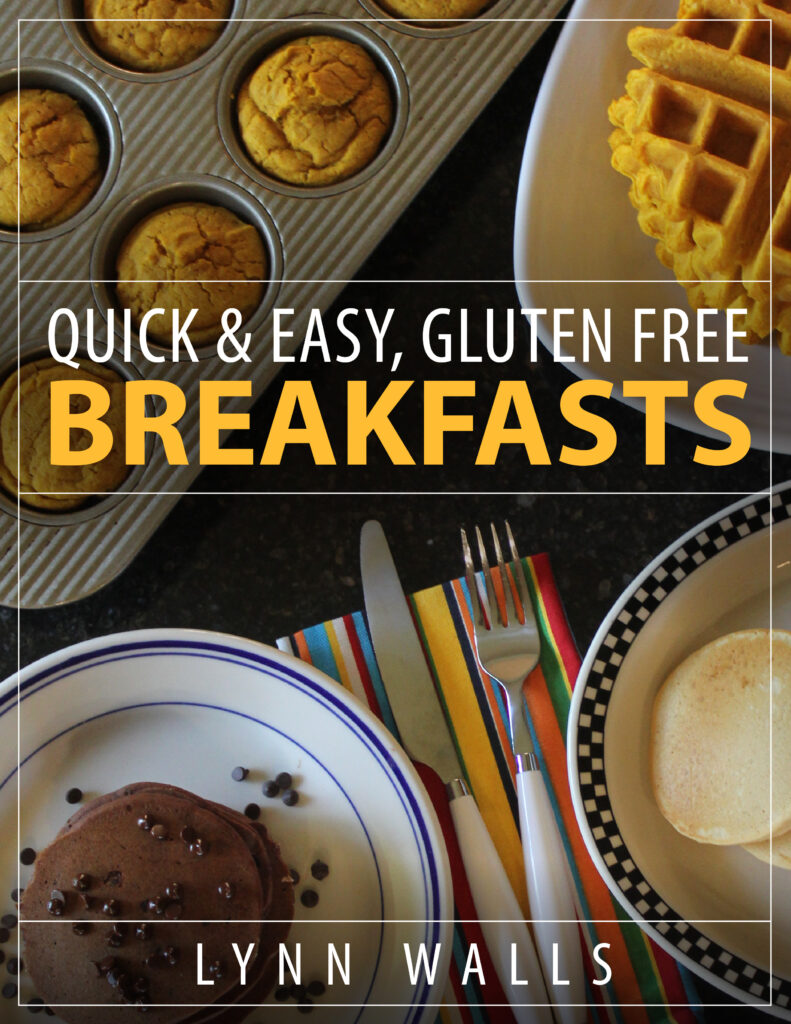 This ebook is full of quick and easy recipes like gluten free pancakes, waffles, muffins, and more. 
This ebook will help make gluten free breakfasts easy.
Many of the recipes in this ebook can be made ahead and reheated during the week or frozen for easy make ahead breakfasts.
If your family loves breakfast for dinner many of these recipes make great breakfast for dinner.
These are recipes that my family loves and my hope is that you will love them as well. I want these recipes to help make breakfast easier at your house, and I hope they become recipes that you make over and over again.