Need an easy gluten free cornbread to go with your bowl of soup of chili? I am sharing an Aldi Gluten Free Cornbread Mix Review.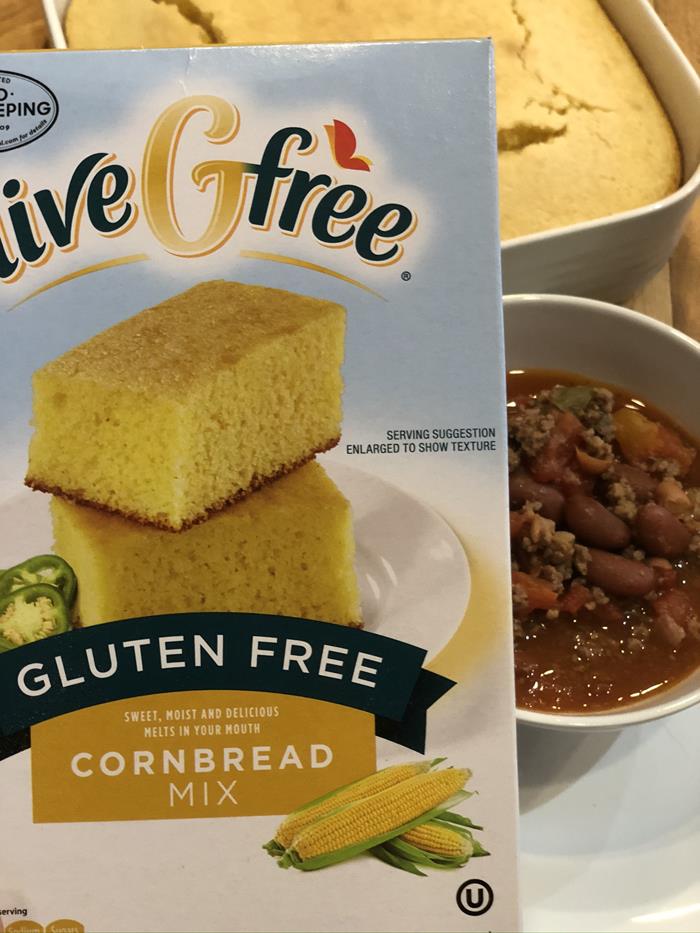 Cornbread is a staple in many families. It is the perfect side to a bowl of soup or chili. But gluten free cornbread can be a challenge especially if you have never made it from scratch.
Many people make homemade cornbread from a mix not totally from scratch, so today I am reviewing an inexpensive gluten free cornbread mix for you.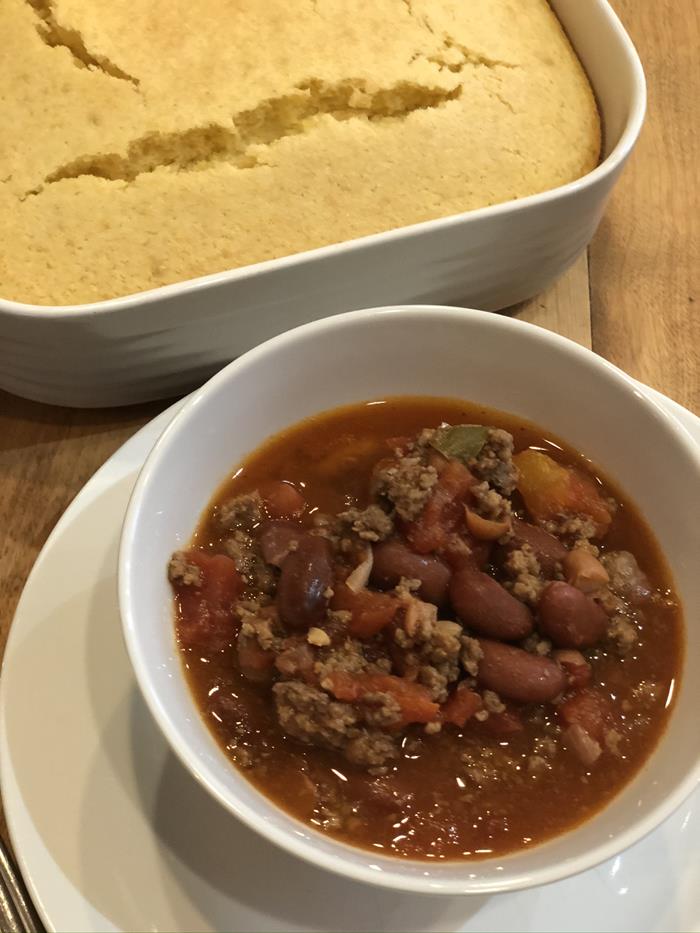 What is the difference between northern style cornbread and southern style cornbread?
My family is picky when it comes to their cornbread. We are also mixed on what kind of cornbread that we like.
I grew up in Oregon, so I grew up eating more of a Northern style cornbread. My husband on the other hand grew up in Oklahoma. He grew up eating southern style cornbread.
Did you know that there was a difference between northern cornbread and southern cornbread?
Northern style cornbread is usually light, fluffy, and sweet. It usually contains as much or more flour than cornmeal.
Southern style cornbread is usually heavier with little or no sugar. It has more cornmeal then flour and is often made with all cornmeal and no flour.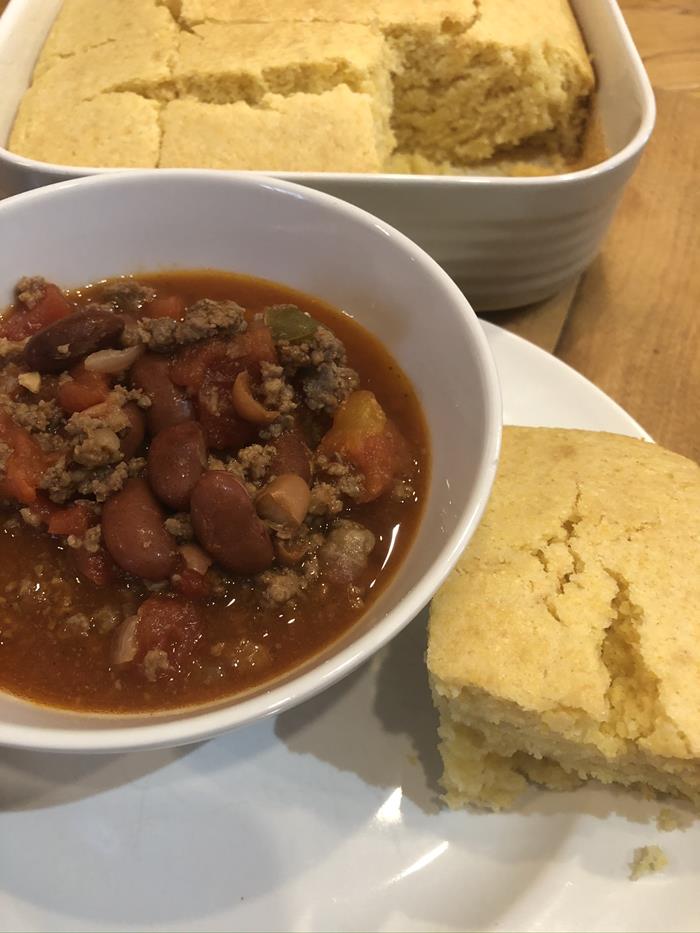 Aldi Gluten Free Cornbread Mix
Aldi Gluten Free Cornbread is definitely northern style. It is light, fluffy, and sweet. Everyone in my family enjoyed it, but several of them said it was a little too sweet. They thought it was almost cake like.
The fact that it was cake like is what I loved about it. It was so light and fluffy. I don't like southern style cornbread. I prefer the light and fluffy cornbread that I grew up eating. The fact that it was a bit cake like was what I liked about it.
It was a little grainy, but many gluten free mixes are grainy. I didn't think the graininess was as bad as many mixes, but it did have a slightly grainy texture. That is my only complaint about it.
The rest of my family said that they would definitely eat it again for an easy cornbread, but they still prefer my homemade southern style gluten free cornbread better.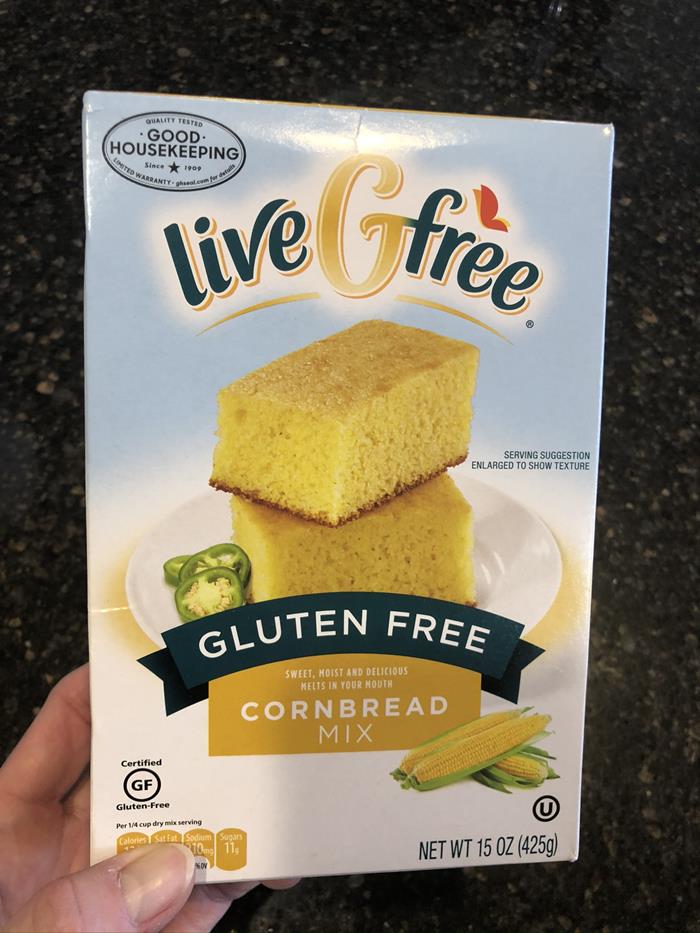 Is Aldi Gluten Free Cornbread Mix dairy free?
The Aldi Gluten Free Cornbread mix does not contain dairy, at least not according to the ingredient label.
The directions for making that cornbread though do have you adding egg, milk, and oil to the batter. If you make the mix according to the directions it is not dairy free. However, it does work dairy free.
I have made the Aldi Gluten Free Cornbread Mix with coconut milk and it works fine. In fact, my family said they thought it was better than any other gluten free dairy free cornbread that I have made.
All I did was use coconut milk in place of the regular milk. I used the coconut milk beverage, but other dairy free milks would probably work too.
So the answer is yes, you can make the Aldi Gluten Free Cornbread Mix dairy free.
What other Aldi Gluten Free Products do you love?
And this is not a sponsored post. I am just sharing a gluten free product that I enjoyed.