Applesauce Cake is an old fashioned dessert that works great as gluten free applesauce cake!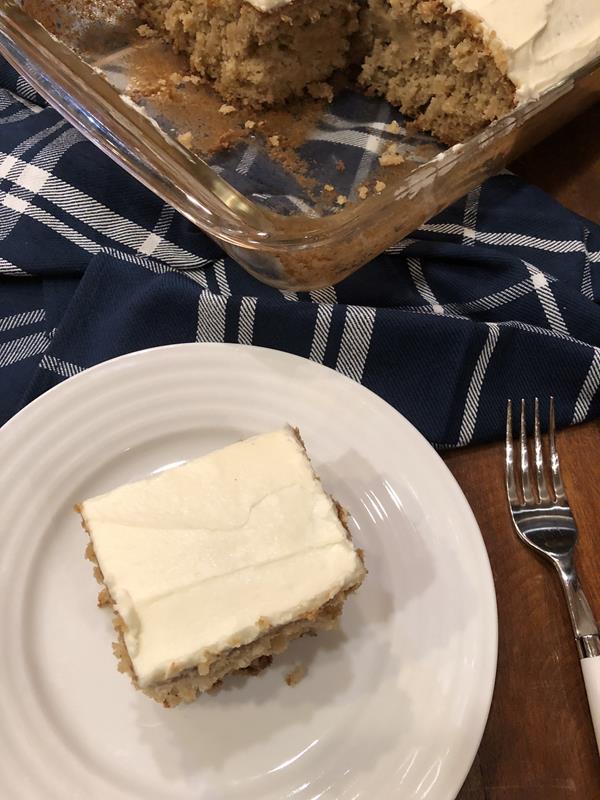 Some recipes take a lot of work to make gluten free and other recipes adapt well to gluten free. I have found that applesauce cake is one of the recipes that works well gluten free.
Old fashioned recipes like applesauce cake and applesauce bread are great because they use basic ingredients that you almost always have on hand.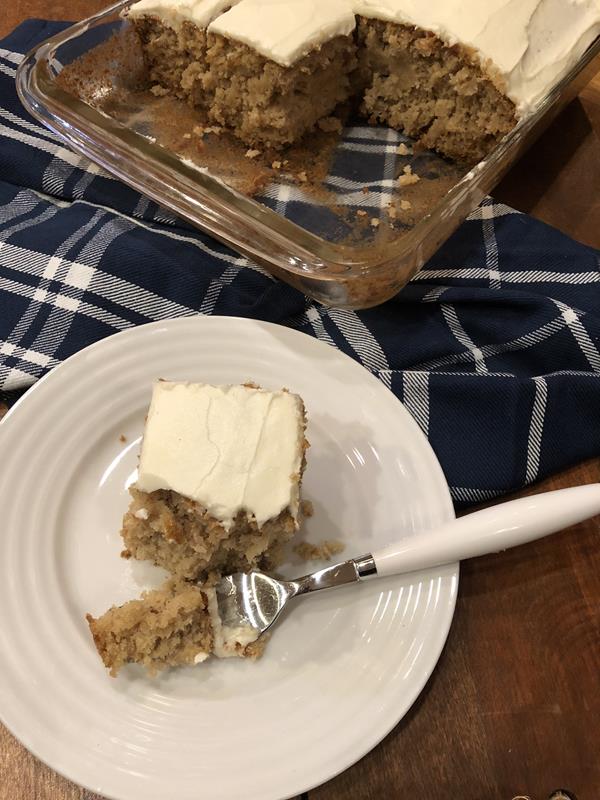 Gluten free baking can be expensive. But with recipes like this gluten free applesauce cake it doesn't have to be.
The only special ingredient is the gluten free flour blend. The rest of the ingredients are fairly inexpensive to buy.
This cake is so delicious with frosting, but you can easily leave the frosting off for a more simple dessert.
Many of my gluten free dessert recipes call for specific gluten free flours instead of a gluten free flour blend. For this gluten free applesauce cake though a gluten free flour blend works great.
I make this recipe using Bob's Red Mill 1 to 1 Gluten Free Flour Blend. Other blends may work, but that is the only blend that I have tried with this recipe.
Ingredients
applesauce, unsweetened
white sugar
oil
eggs
milk
Bob's Red Mill 1 to 1 Gluten Free Flour Blend
baking soda
baking powder
ground cinnamon
salt
Frosting Ingredients
butter
powdered sugar
vanilla
milk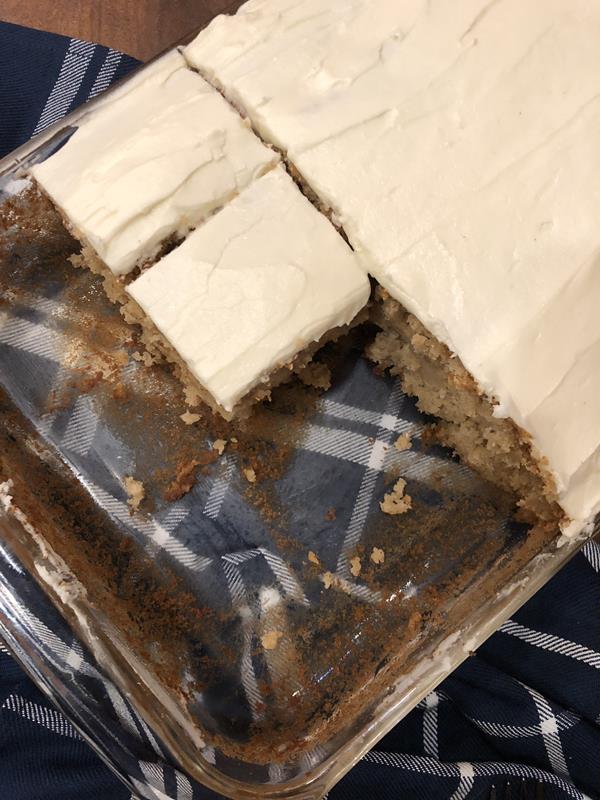 Yield: 15 servings
Gluten Free Applesauce Cake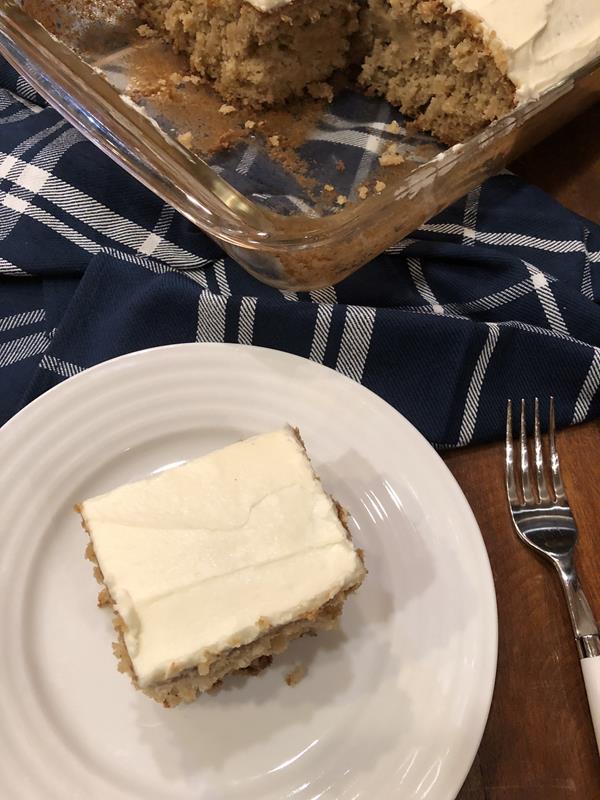 Gluten Free Applesauce Cake is an easy old fashioned dessert made gluten free.
Ingredients
Cake
2 1/2 cups applesauce, unsweetened
2 cups white sugar
1 cup vegetable oil
4 eggs
6 tablespoons milk
4 cups Bob's Red Mill 1 to 1 Gluten Free Flour Blend
2 teaspoons baking soda
1 teaspoon baking powder
1 teaspoon ground cinnamon
1/2 teaspoon salt
Frosting Recipe
1/3 cup butter, softened
3 cups powdered sugar
2 teaspoons vanilla
2-3 tablespoons milk
Instructions
Preheat oven to 350 degrees.
Lightly grease a 9x13 pan.
In a large bowl, combine the applesauce, sugar, oil, eggs and milk mix until well combined.
Stir in the gluten free flour blend, baking soda, baking powder, cinnamon, and salt. Stir until smooth.
Pour batter into prepared cake pan.
Bake in preheated oven for 40-45 minutes, or until a toothpick inserted into center of the cake comes out clean.
Let cake cool completely.
While cake is cooling make frosting.
To make frosting place butter and 1 1/2 cups powdered sugar in a mixing bowl. Mix until well combined and smooth. Slowly add remaining powdered sugar. Add vanilla and 2 tablespoons milk. Mix until smooth. Add a little more milk if needed for desired consistency for spreading on cake.
Frost the cake once it is completely cooled.
Notes
This recipe can be cut in half and baked in an 8x8 pan. Reduce cooking time to 35-38 minutes.
This recipe can also be baked in two round pans and made into a layer cake.
This cake can be made dairy free by using a dairy free milk like coconut milk in place of the milk in the cake batter. Use coconut milk beverage, not canned coconut milk. And either leave off the frosting or by using a diary free frosting.