I am calling these Brazilian Cheese Buns but since I changed up the recipe, they are more like a cross between a cheese bun and a gluten-free popover.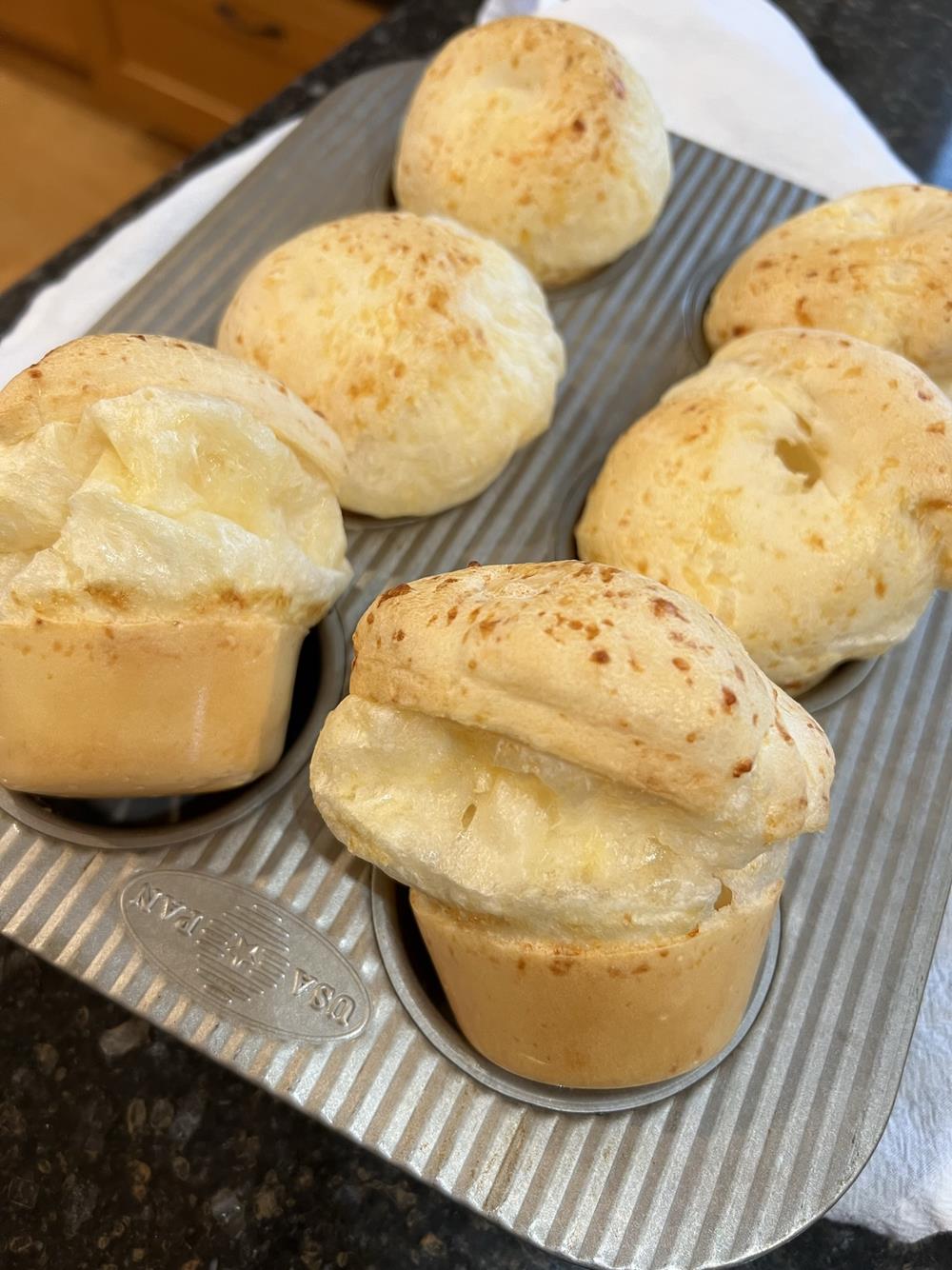 I have been making Brazilian cheese rolls for years. They are a tried and true family favorite. I started making them shortly after I went gluten-free back in 2009.
The Brazilian cheese rolls I usually make are more roll like. Not exactly like a roll filled with gluten, but more roll like than this recipe today. The ones I normally make are more dough like and I bake them on a cookie sheet, not in a muffin pan.
This recipe that I am sharing today is more popover-like. It is actually kind of like a cheese popover.
When I saw the recipe for Bob's Red Mill Brazilian Cheese Buns I knew that I wanted to try it.
As usual, I decided to change it up a little bit though.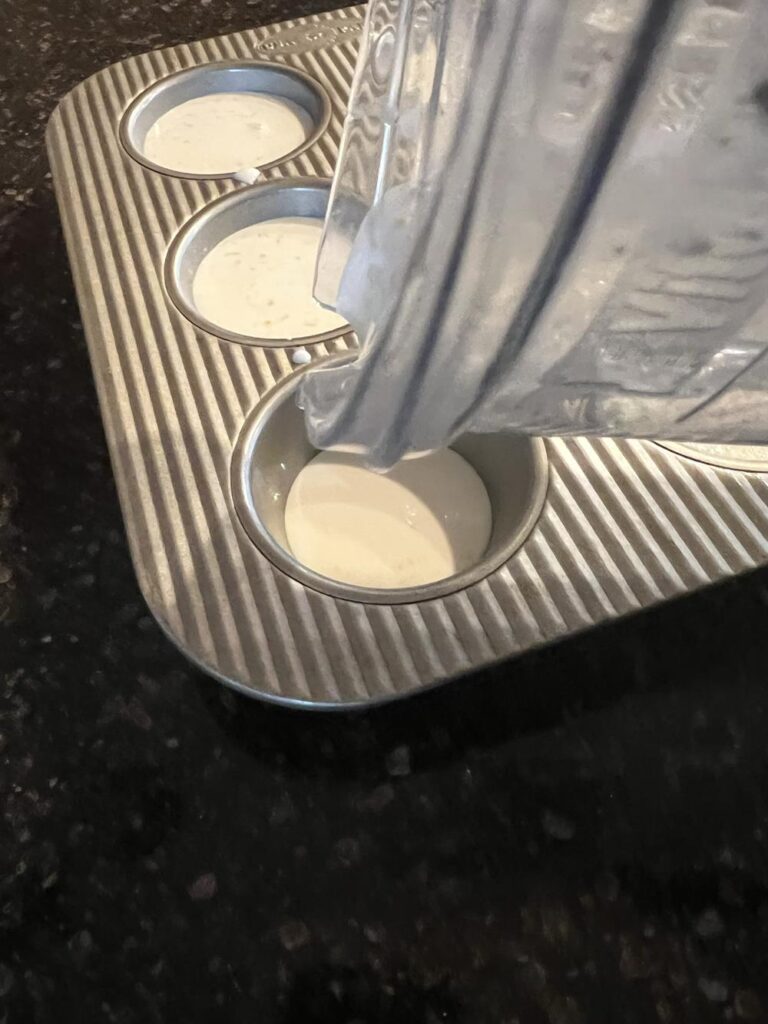 I read a tip for making Brazilian cheese rolls that said if you mix the batter in the blender it makes them lighter and fluffier.
Since Bob's recipe has milk in it and is more batter like, I knew that it would blend well. And it did!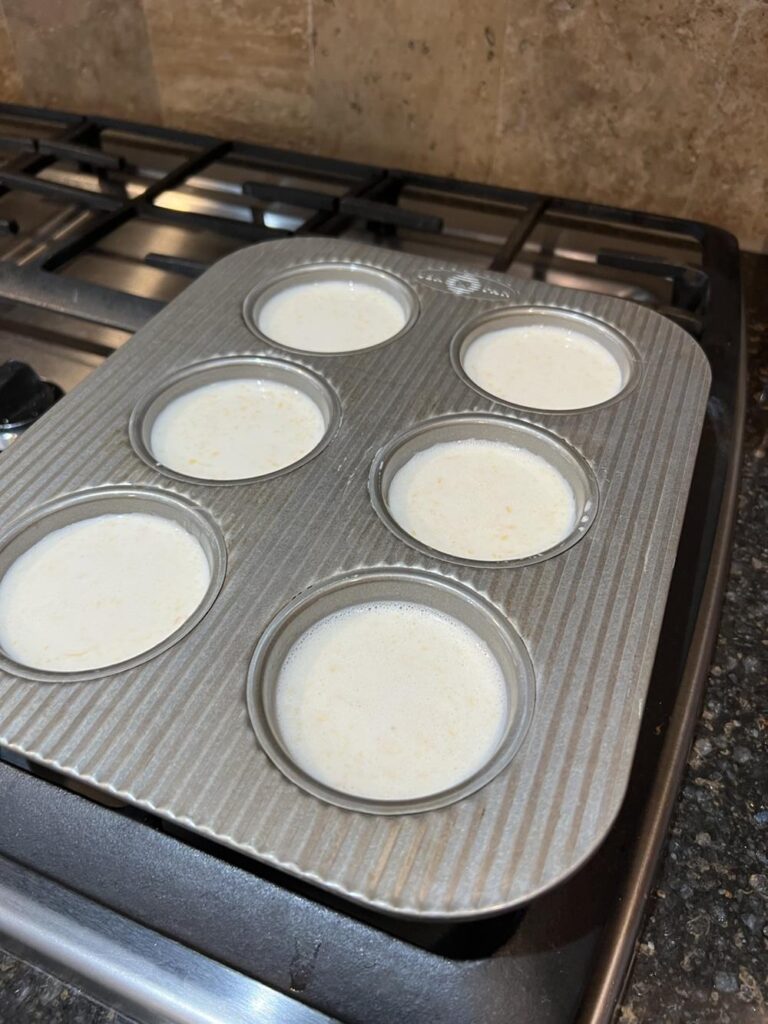 Mixing the batter in the blender blended everything together and gave it a more smooth texture. It also made the rolls turn out light and fluffy.
So I used Bob's Red Mill recipe but changed up the technique in how I made and cooked them.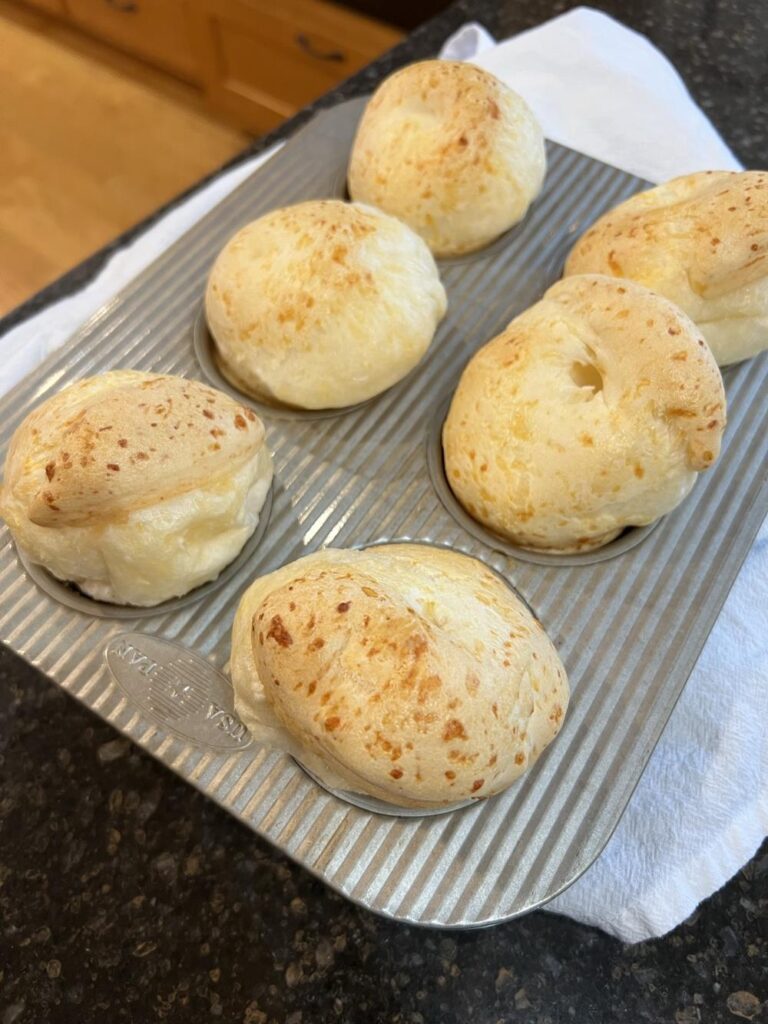 The other thing that I did to change the gluten free Brazilian cheese buns recipe was that I made six muffins instead of twelve.
That is right I wanted big puffy popover like rolls so I filled the cups almost to the top. It made exactly six, cheese rolls when made this way.
If you have never made Brazilian cheese buns, or want a really good cheese popover like roll, these are a must make.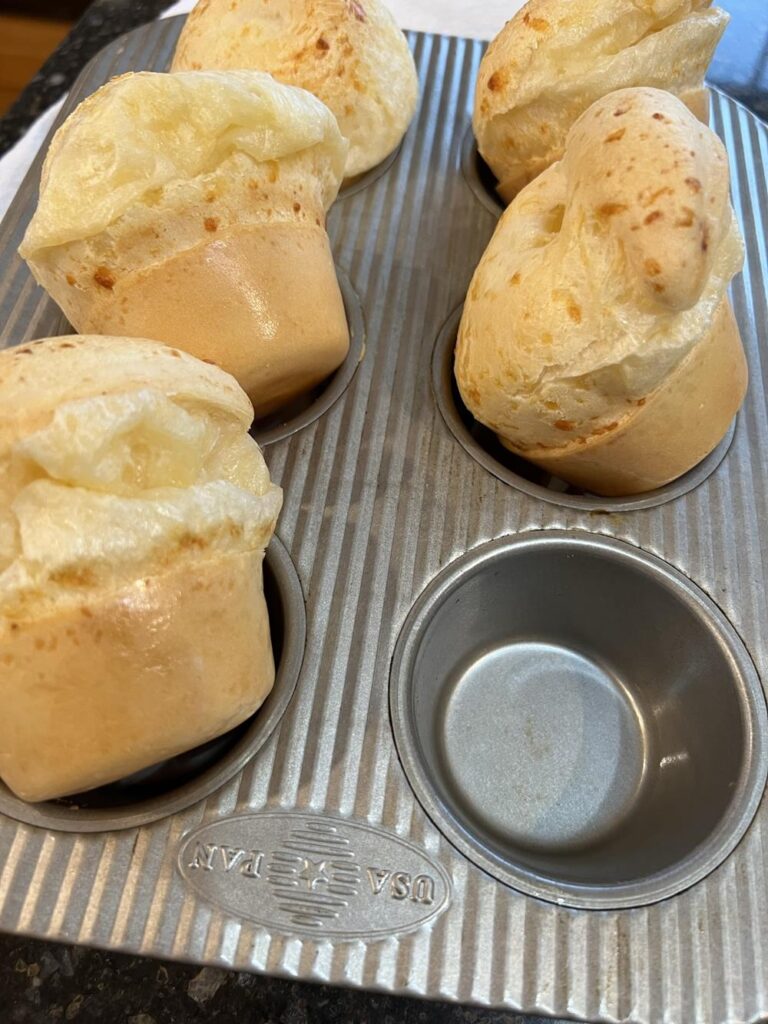 Ingredients
These are probably all ingredients that you have on hand in your gluten free kitchen.
egg
olive oil
milk
tapioca flour
cheese
salt
Tips
The best pan for baking these cheese buns is the USA Muffin Pan.
Yield: 6
Gluten Free Brazilian Cheese Buns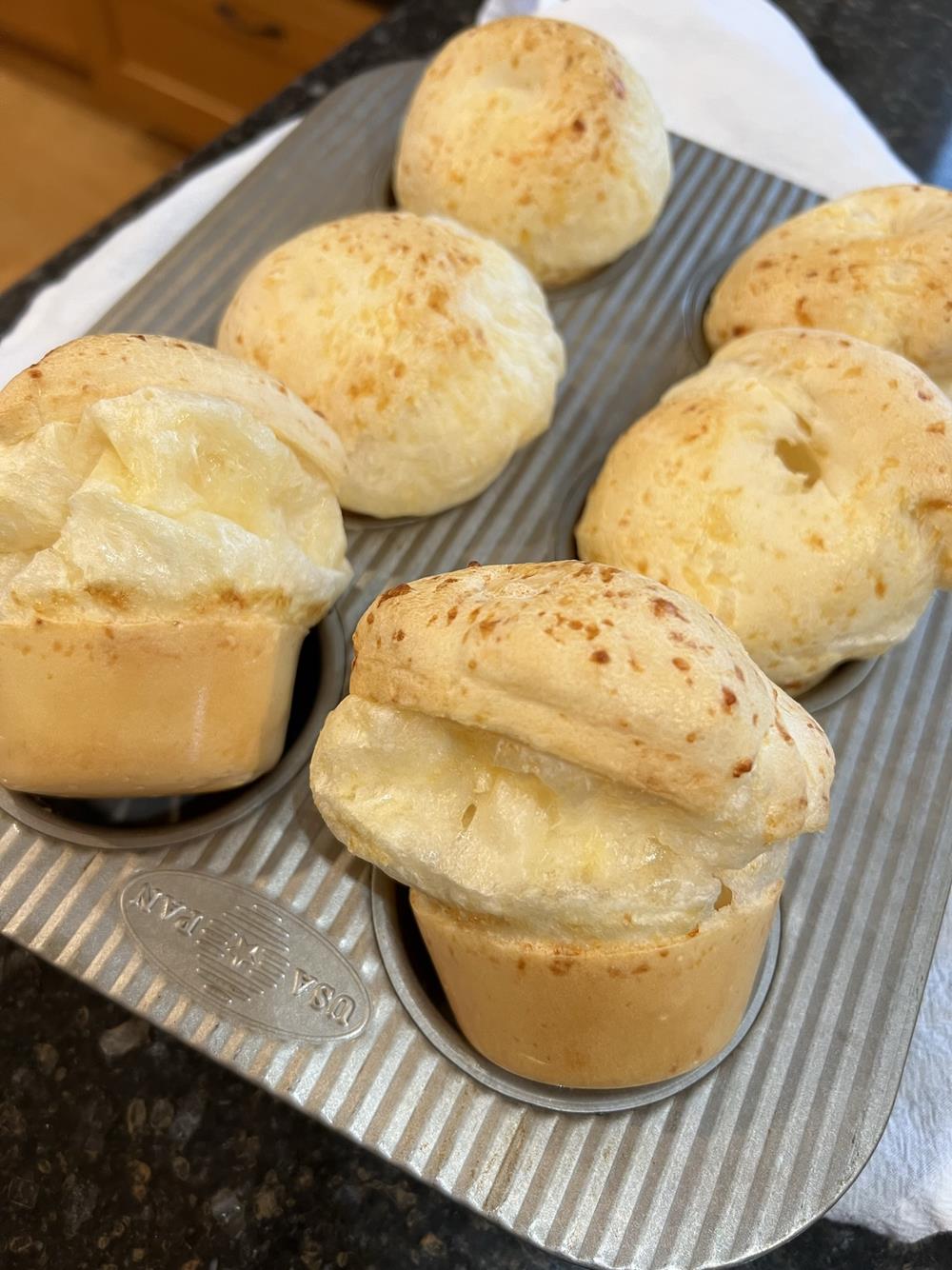 These gluten free brazilian cheese buns are a delicious cross between a cheese roll and a popover.
Ingredients
1 egg
1/4 cup olive oil
2/3 cup milk
1 1/2 cup tapioca flour
3/4 cup shredded cheddar cheese
1/2 teaspoon salt
Instructions
Preheat oven to 400 degrees.
Grease a six cup muffin pan. ( I use my USA Pan and USA Pans do not need to be greased. )
Place all ingredients in a blender. Blend until smooth scraping down sides if needed.
Pour batter into muffin cups dividing between six cups, filling almost full.
Bake for 20 minutes or until puffy and lightly browned.
Let cool in pan for 2-3 minutes. You do not want these to sit in pan too long or they will stick.
Remove and serve.
Notes
This recipe was tested with Bob's Red Mill tapioca flour. Other tapioca flour/starches may work, but I have only tested it with Bob's Red Mill Brand.
Nutrition Information:
Yield:
6
Serving Size:
1
Amount Per Serving:
Calories:

270
Total Fat:

15g
Saturated Fat:

5g
Trans Fat:

0g
Unsaturated Fat:

10g
Cholesterol:

47mg
Sodium:

294mg
Carbohydrates:

28g
Fiber:

0g
Sugar:

2g
Protein:

5g
Nutritional values are approxomite and aren't always accurate.