Gluten free pizza can be delicious with this Gluten Free Deep Dish Pizza recipe.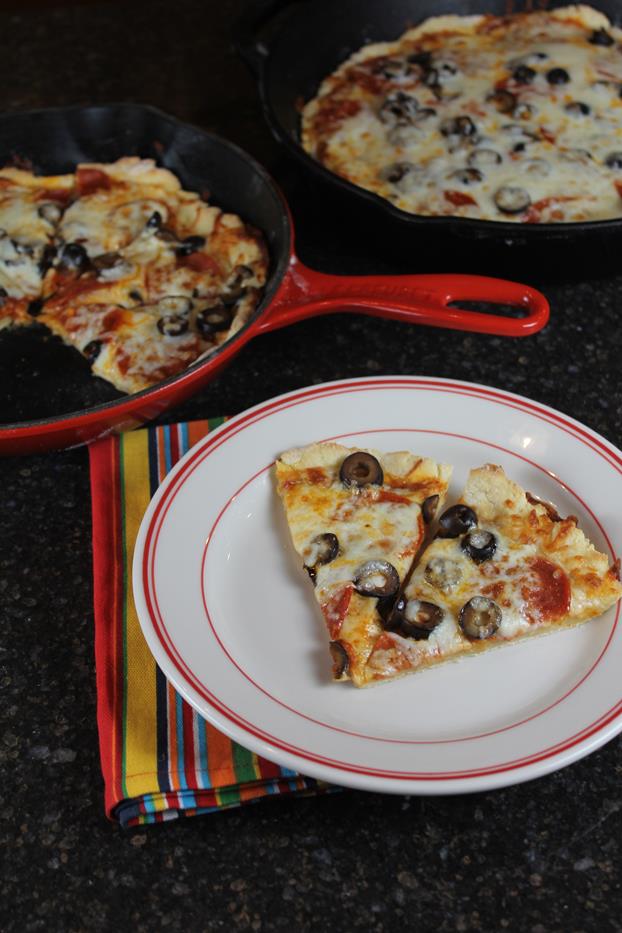 Do you miss deep dish pizza? Make it homemade!
Gluten free yeast doughs can be intimidating, but they don't have to be. Gluten free pizza dough is not that hard to make.
Gluten free pizza is never going to be quite the same as regular pizza, but it can still be delicious.
The texture of the dough is slightly different than normal dough. It is not as stretchy and it is stickier, but once you get used to it, it is not hard to work with.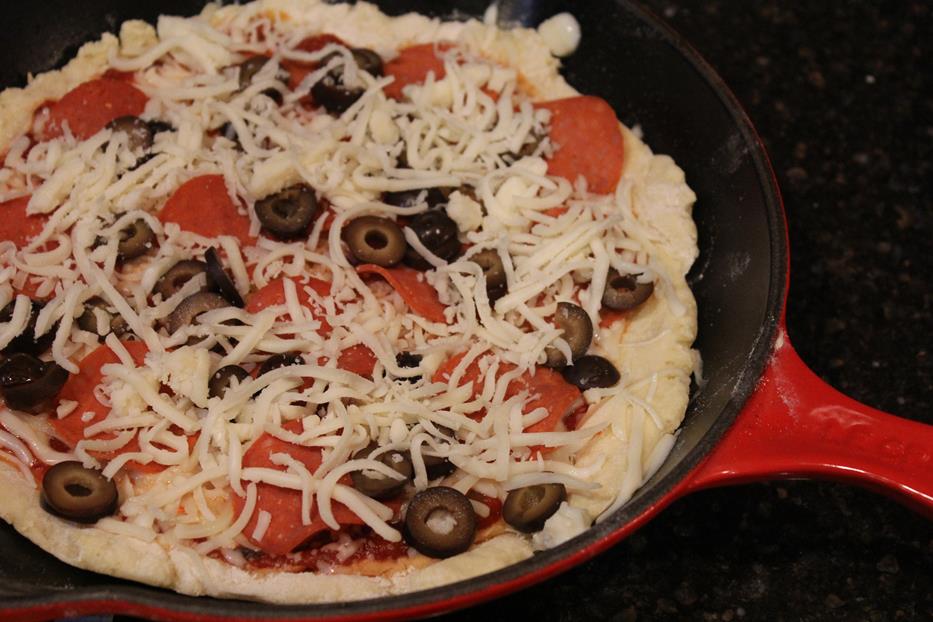 Can I use a gluten free flour blend in place of the gluten free flours?
This is a question I get asked often with gluten free baking. In some recipes gluten free blends work fine. In other recipes they don't.
If you want the best gluten free pizza dough use the individual flours for this recipe. It really does make a big difference in the final results with this deep dish pizza. You control the flours and the amount of gums in the recipe. You can't control those things with a blend.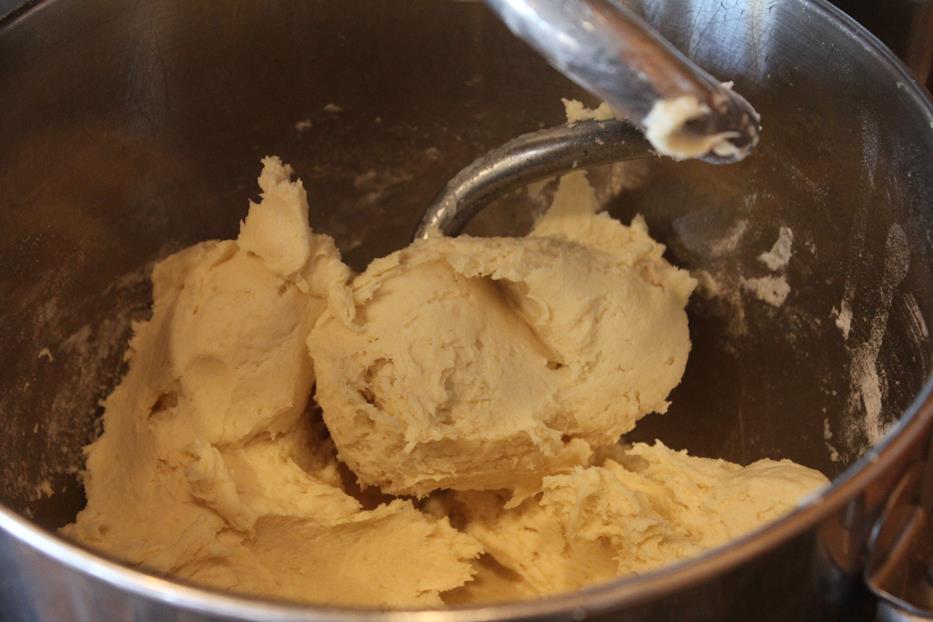 Can I freeze gluten free pizza?
The baked pizza dough freezes well. You can either partially bake the crust and freeze it without the toppings or you can partially bake the crust, top it, freeze it, and bake it when ready to eat it.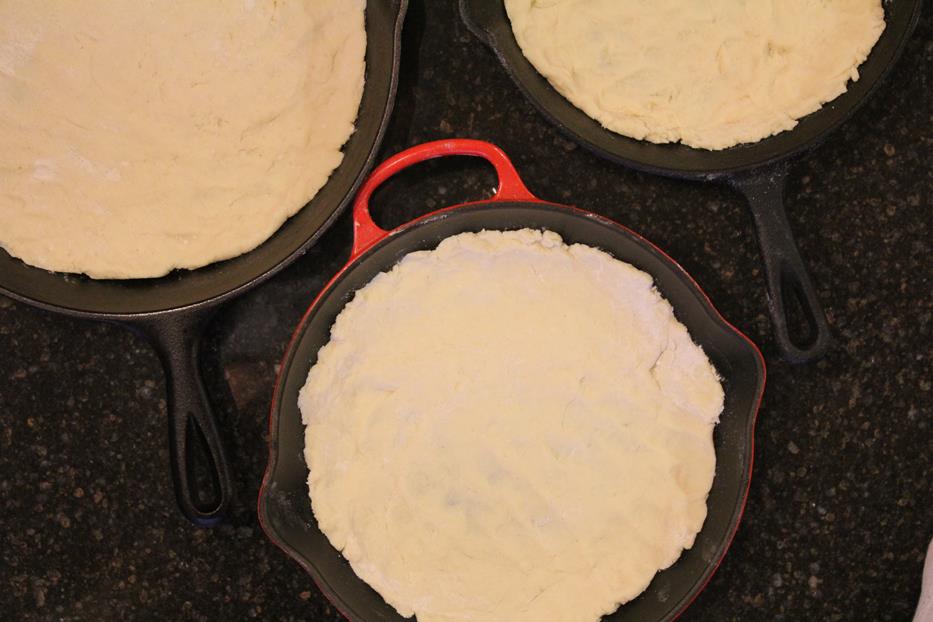 Yield: 12 servings
Gluten Free Deep Dish Pizza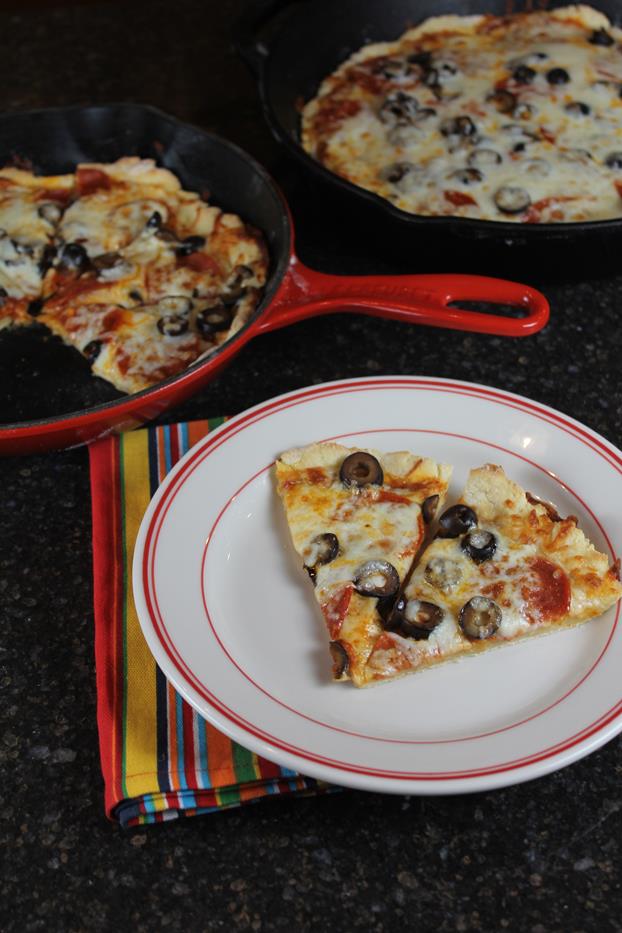 Homemade gluten free deep dish pizza can be easy and delicious.
Total Time
1 hour
18 minutes
Ingredients
2 tablespoons active dry yeast
2 cups warm water (about 110 degrees)
1/3 cup oil
1/4 cup sugar
1 egg
1 teaspoon salt
1 1/2 tablespoons xanthan gum
1 cup white rice flour
3/4 cup brown rice flour or white rice flour
3/4 cup sweet rice flour
3/4 cup potato starch
1/3 cup tapioca starch
pepperoni
shredded cheese
pizza sauce and other pizza toppings
additional white rice flour for pressing out dough
Instructions
In a mixing bowl dissolve yeast in warm water. Add in sugar and let sit for 5 minutes.
In another bowl combine salt, xanthan gum, rice flours, potato starch, and tapioca starch. Set aside.
Add oil, sugar, and egg to yeast mixture. Stir until combined.
Slowly add flour mixture to yeast mixture.
Mix using the dough hook of an electric mixer and mix for about 5 minutes or until well combined and dough forms. Scrape down sides of bowl as needed while mixing. This will not be the same texture of normal dough, but you do want to mix for about 5 minutes. If dough is too sticky add a few more tablespoons of white rice flour.
Remove bowl from mixer and cover the bowl with a kitchen towel or plastic wrap. Let dough rise for about 1 hour.
Punch dough down and divide into two, three, or four chunks of dough depending on how many pizzas you are making.
Sprinkle 2-3 tablespoons of rice flour or a gluten free flour blend, onto each chunk of dough and knead slightly. This helps the dough not be quite as sticky.
Press each chunk of dough into a cast iron (or other similar) pan using a little more rice flour on your hands and dough as needed. You will need some rice flour, but be sure not to add too much more rice flour.
Bake at 425 for 8-9 minutes.
Remove from oven and spread with pizza sauce and other pizza toppings.
Return to oven and bake at 425 for 8-10 more minutes.
Remove from oven and cut into slices. Or carefully remove pizza from pan onto a cutting board and cut into slices.