Do you miss dinner rolls since going gluten free? Homemade dinner rolls can be easy to make with this gluten free dinner rolls recipe.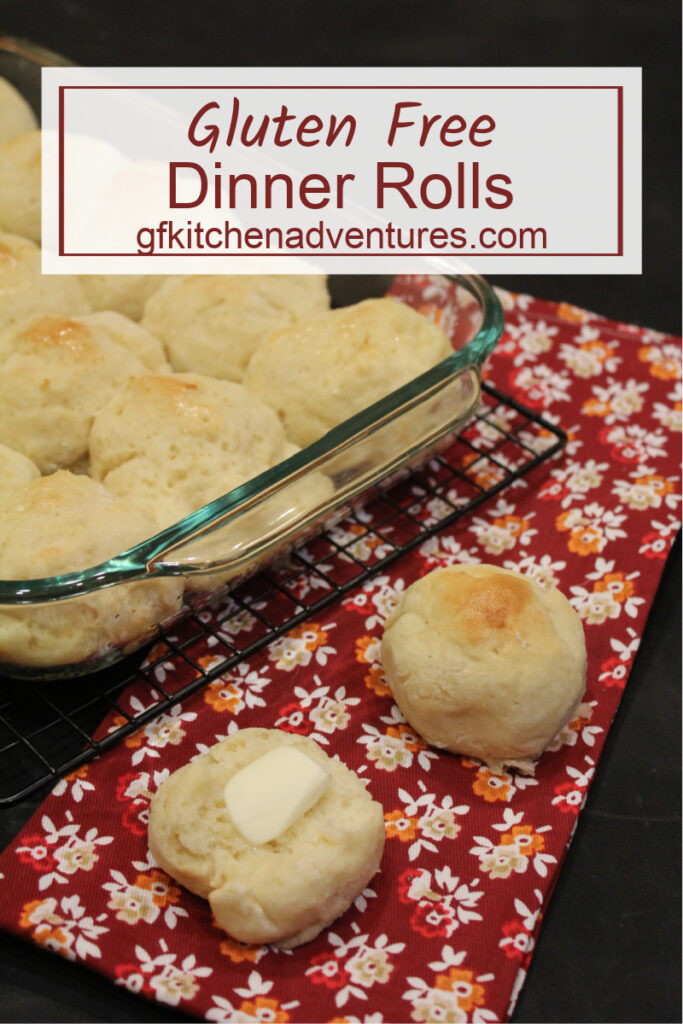 One of the things that I missed the first year I went gluten free was dinner rolls.
I went gluten free in the fall of 2009. Which meant that I went gluten free right before the holidays. It also means that it was before gluten free become more common.
Back in 2009 gluten free products and ingredients were limited. Products and ingredients were hard to find, including gluten free bread products.
Since gluten free products were hard to find worked to create my own gluten free recipes.
Bread recipes were some of the most challenging, but since I love the science behind food I knew that I could come up with gluten free bread recipes that we loved.
These gluten free rolls are one of the recipes that I came up with. I have been making them for almost ten years. They are still a favorite at our house.
Tips for making gluten free rolls
Most gluten free dough recipes do not have you knead the dough since there is no gluten. I disagree with this.
Because of the texture you don't really knead the dough, but the dough does need to form a dough ball of sorts. In order to do this it takes a lot of mixing.
I mix most of my gluten free doughs 4-5 minutes. This will give you the best texture.
I like to use a large cookie or ice cream scoop to form these. The dough is a wetter stickier dough, so it is hard to roll it into a ball. A large cookie scoop works great.
I also use more gums in my yeast recipes than most do. I find that it gives you the best texture. So, yes the gum amount is correct.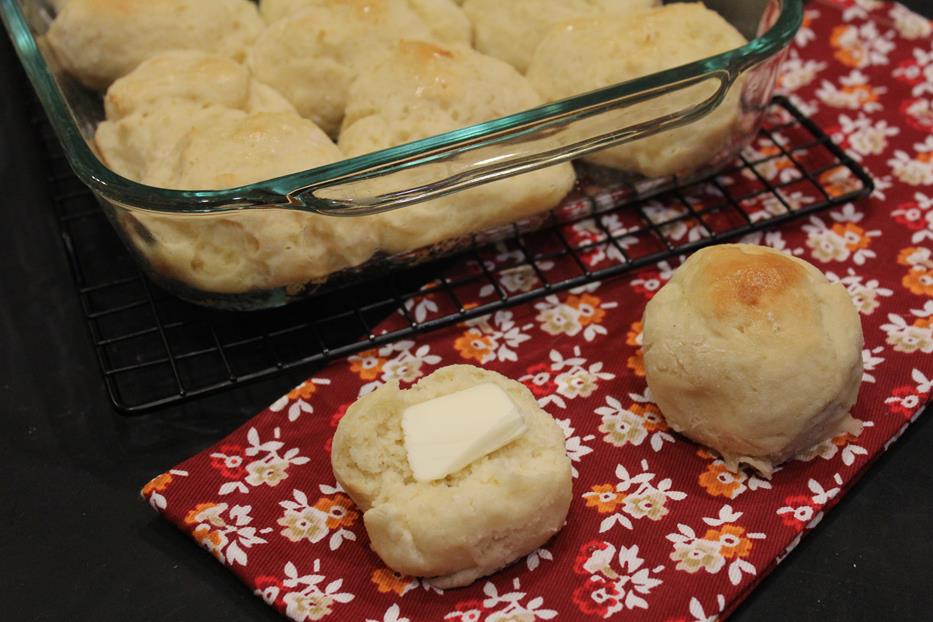 Not all gluten free flours are the same
I have tried this recipe with quite a few different flour brands and blends. The best results were with Bob's Red Mill products.
I love Bob's Red Mill gluten free blend for many things, but these rolls are not one of them. I use the individual flours instead.
Can I make rolls ahead and freeze them
Yes, gluten free rolls freeze great. I have made them ahead of time and frozen them many times. I often do this around the holidays so that I don't have make them the day I need them.
Yield: 15
Gluten Free Dinner Rolls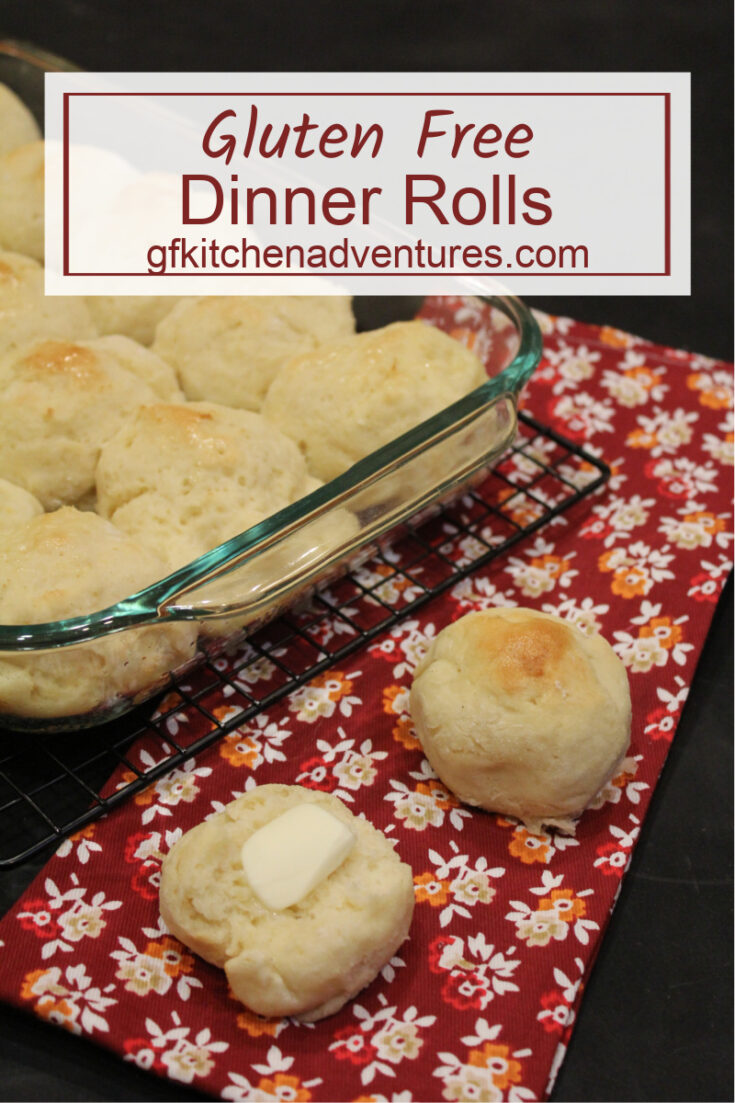 Homemade gluten free dinner rolls are easy and delicious to make.
Additional Time
1 hour
20 minutes
Total Time
1 hour
50 minutes
Ingredients
2 tablespoons active dry yeast
2 cups warm water
1/3 cup oil
1/4 cup sugar
1 egg
1 teaspoon salt
2 tablespoons xanthan gum
1 1/4 cups white rice flour
1 cup brown rice flour
3/4 cup potato starch
1/3 cup tapioca starch
Instructions
In the bowl of a mixer, dissolve yeast in warm water.
Add sugar and let sit for about 5 minutes.
Add egg and oil and mix well.
In another bowl combine the remaining ingredients. Mix well to combine. Don't skip this step you need the gums, rice flours and starches to be well combined. Slowly add to yeast mixture using the dough hook of an electric mixer.
Mix for about 5 minutes, scraping down the sides of the bowl a few times. You do not knead this like regular bread dough, but it does need to be mixed well. It takes 4-5 minutes.
Scoop onto a greased cookie sheet. The dough is a wet dough, so I found that using a large ice cream scoop works best for this. This makes 12-15 rolls.
Cover rolls loosely with a kitchen towel and let rise for about 1 1/4 to 1 1/2 hours.
Bake at 425 degrees for 8-10 minutes or until done.
Notes
I tested this recipe with all Bob's Red Mill brand gluten free flours and gums. Other brands may work, but results may vary.