Gluten free gravy can be easy and delicious with this Gluten Free Gravy Recipe.
If you miss gravy since going gluten free this gravy recipe is a must make.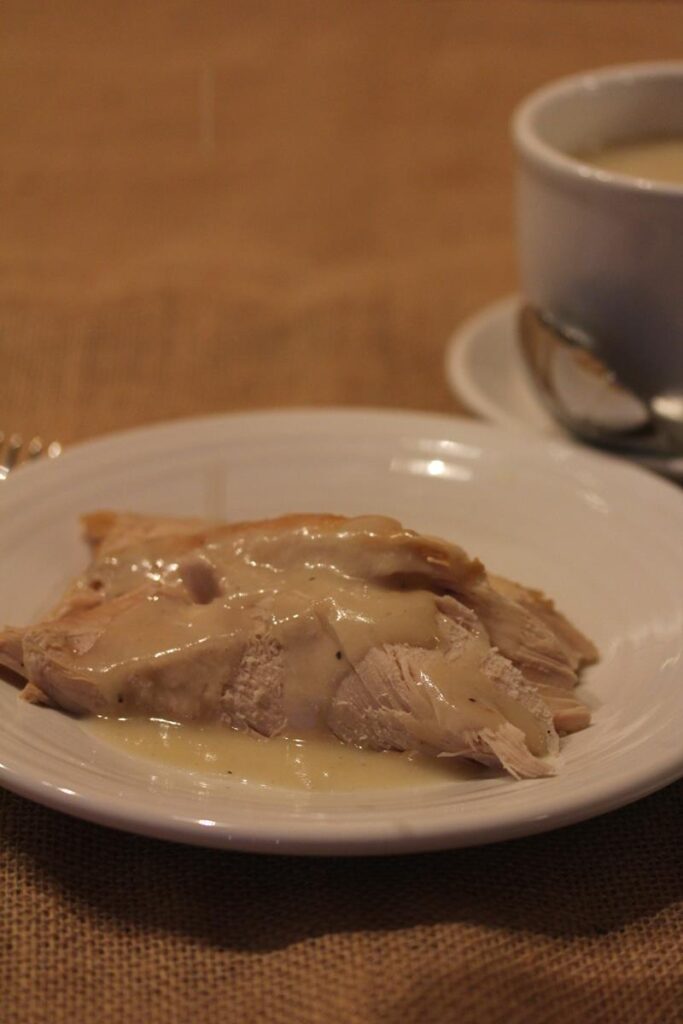 This fall marks twelve years since I went gluten free. My first Thanksgiving and Christmas eating gluten free were challenging. I missed my favorite foods and I was still figuring out how to make them gluten free.
Foods like gravy just weren't the same. I wanted gravy like my mom always made.
My mom makes the best gravy. She doesn't use a recipe. She has made it for so many years that she can just make it by how it looks and tastes.
I don't have my mom's talent for making gravy without a recipe. I still need to follow the basic ratios when I make it.
When I went gluten free gravy was one of the foods that I missed that first Thanksgiving. I tried making it with a gluten free flour blend and it just wasn't right because the rice flour made it gritty.
Then I tried cornstarch and it was okay, but not right either. It was a little too silky and slimy with cornstarch. Also, gravy with cornstarch does not reheat well.
My Secret Ingredient for the Best Gluten Free Gravy
In 2013, after many failures, I finally figured out the perfect gluten free gravy. It has a secret ingredient. Well, maybe not secret, but it is an ingredient that I had not seen in gluten free gravy.
The ingredient you need for the best gluten free gravy is potato starch. Yes, potato starch.
Potato starch thickens the gravy and gives it the closest texture to regular gravy that I have had. It is not gritty and it is not slimy.
This recipe for gluten free gravy is the only gravy I make. I serve it to both gluten free eaters and non gluten free eaters and everyone enjoys it.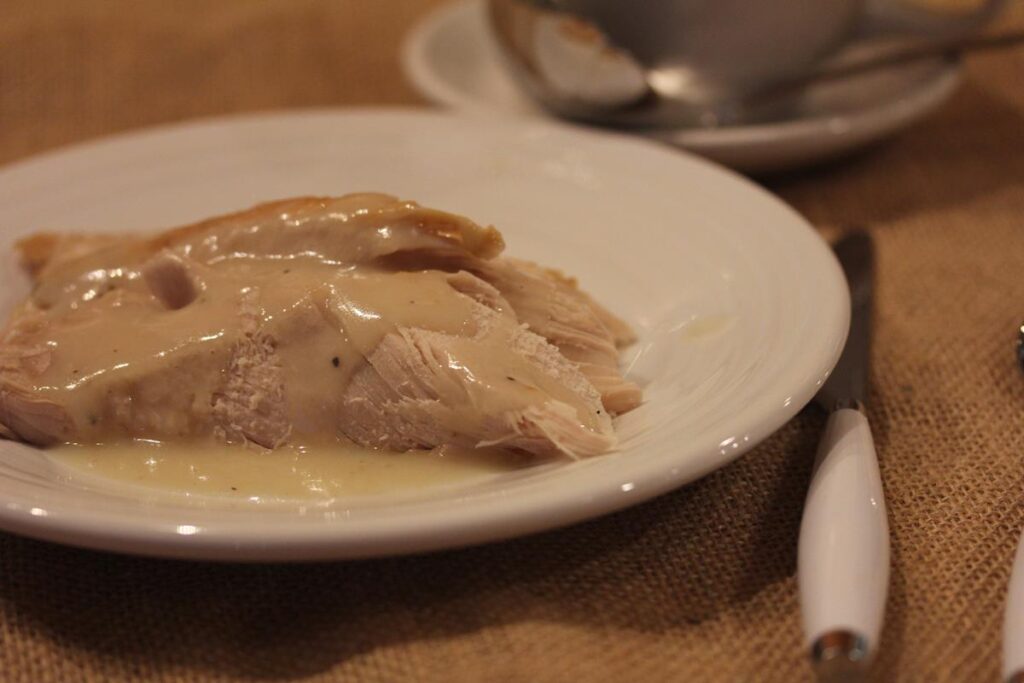 Can I make gravy ahead of time?
Not all gravy works when you make it ahead, but this gluten free gravy works great made ahead and reheated.
Can I freeze gravy?
I am not sure about all gravy, but I have made this gluten free gravy ahead of time and frozen it and it works great.
How To Freeze Gravy
Make it.
Let it cool.
Freeze it.
Defrost it.
Stir well.
Reheat it.
Stir and serve it.
How To Make Gravy Without Flour
This recipe for gluten free gravy doesn't contain flour. It contains potato starch, so it is already made without flour.
I have used potato starch in other gravy recipes and it works great. I don't know how it will work in all gravy recipes, but it has worked will in all the recipes that I have tried it in.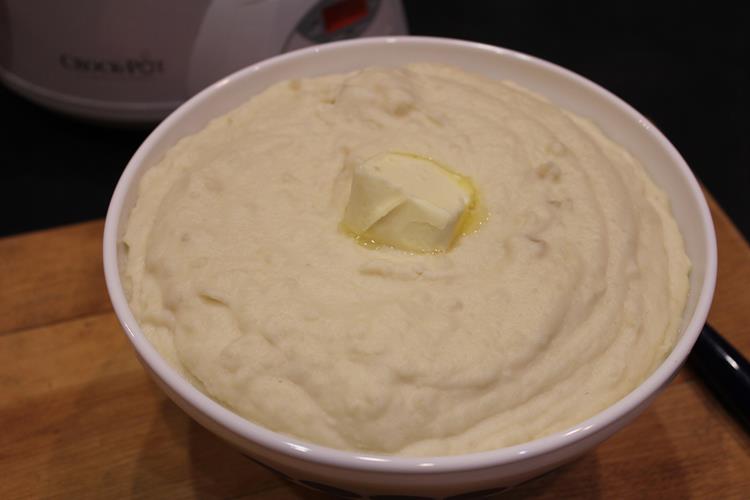 Need mashed potatoes for your gluten free gravy?
Yield: 6 servings
Gluten Free Gravy Recipe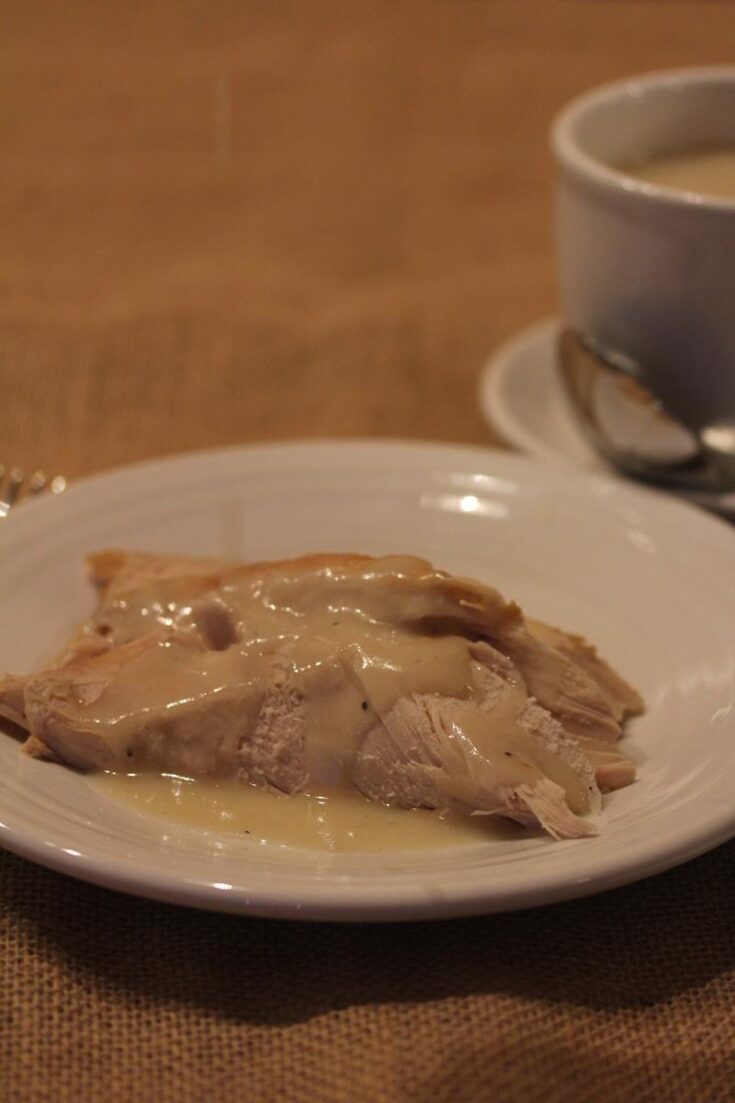 The best gluten free gravy. It has the perfect texture. It is not gritty or slimy. Perfect every time.
Ingredients
2 tablespoons butter
3 tablespoons potato starch
2 cups turkey dripping, meat drippings, or canned or homemade broth
1/3 cup milk ( or add extra broth)
salt
pepper
Instructions
If using turkey or meat drippings strain to remove chunks of meat. If using canned broth you can skip this step. Set aside.
In a pan melt the butter.
Add potato starch and stir until it becomes a thick paste-like consistency.
Slowly add meat drippings or broth, whisking constantly.
Continue whisking over medium heat and add milk (or extra broth if not using milk).
Cook until thicken. This will take several minutes.
Salt and pepper to taste
Serve as desired over meat, potatoes, etc.
Nutrition Information:
Yield:
6
Serving Size:
1
Amount Per Serving:
Calories:

205
Total Fat:

10g
Saturated Fat:

5g
Trans Fat:

0g
Unsaturated Fat:

5g
Cholesterol:

79mg
Sodium:

254mg
Carbohydrates:

7g
Fiber:

0g
Sugar:

2g
Protein:

20g
Nutritional values are approxomite and aren't always accurate.