Lemon recipes are some of my favorite recipes to make gluten-free. Lemon and lemon juice work well with gluten-free baking.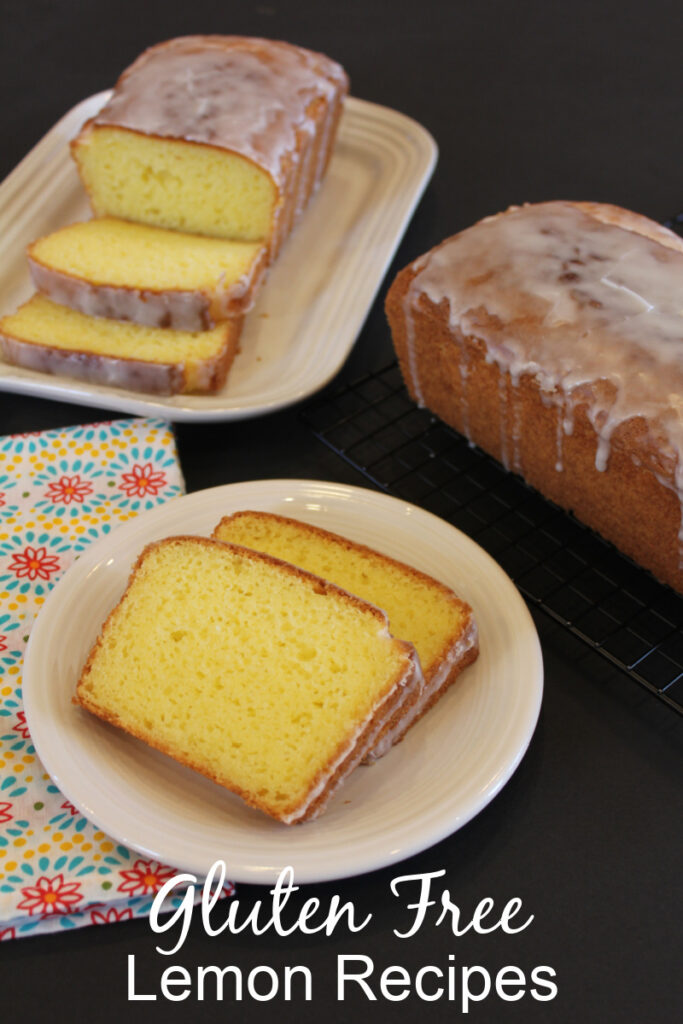 Since lemons are one of my favorites I put together a list of my favorite tried and true gluten-free lemon recipes for you.
I am sharing lemon bread, lemon bars, lemon muffins, and more. They are all gluten-free, easy to make, and delicious!
Why does lemon juice help in gluten-free baking?
The acidic nature of lemons helps give gluten-free baked goods a great texture. It helps the texture be more light, fluffy, and tender.
It also helps improve the taste and avoids the distinctive gluten-free taste that many baked goods have.
Can you use bottled lemon juice in place of fresh lemon juice?
Technically yes you can use bottled lemon juice in place of fresh lemon juice, but fresh is always better.
When I do not have fresh lemons and I want to make gluten free lemon bars or gluten free lemon muffins I use bottled lemon juice. However, the lemon flavor will be better and stronger with fresh lemons.
Always use fresh lemons for your lemon juice if possible.
Gluten Free Lemon Recipes
The best gluten free lemon recipes! So good that you will not know that they are gluten free.