Need an easy one pot gluten free dinner? Gluten Free Macaroni and Cheese is an easy and delicious dinner!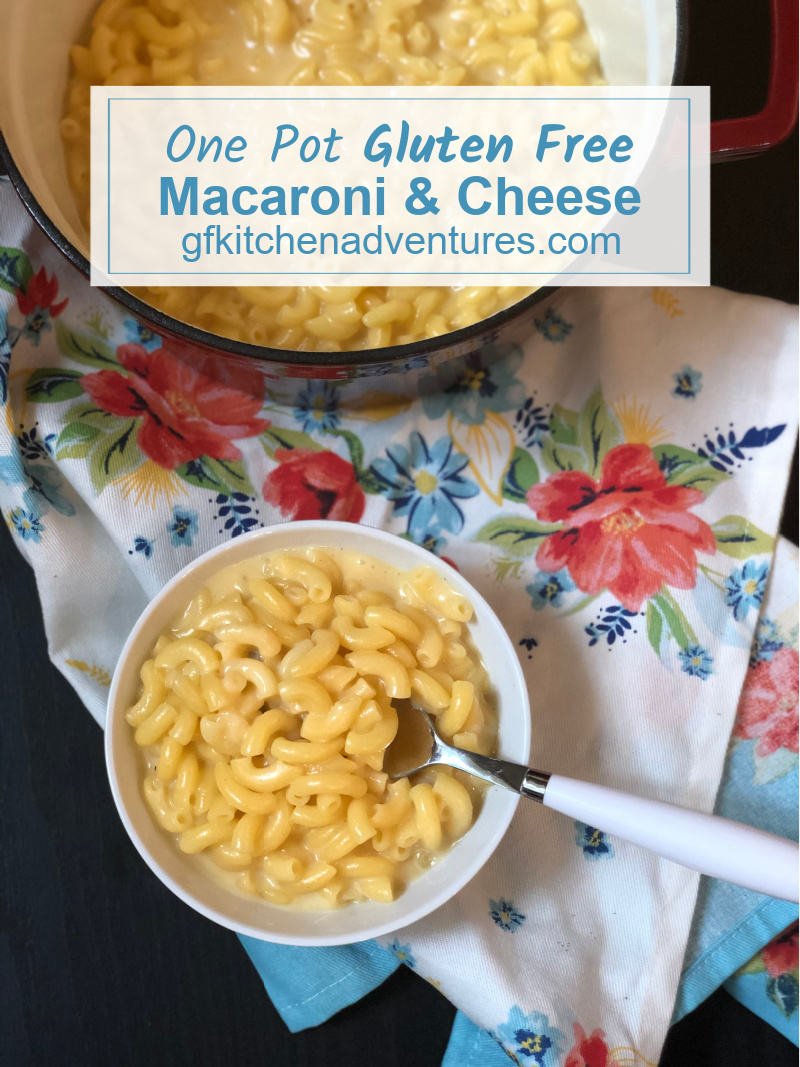 Is Macaroni and Cheese a Main Dish or Side Dish?
Have you ever wondered if mac and cheese was a main dish or side dish?
Growing up in Oregon we always ate macaroni and cheese as a side dish. I don't think I ever ate it as a side dish unless it was at a potluck type meal.
When I moved to Oklahoma I was shocked the first time I saw it served as a side dish at a Thanksgiving dinner.
I was also surprised at how often it was on the side dish menu at restaurants. In Oklahoma and in the south, macaroni and cheese is often served as a side dish instead of the main dish.
For me it will always be a main dish. I am perfectly happy with a big bowl of macaroni and cheese for dinner. Nothing else is needed.
No matter how you eat it though it is a delicious recipe to make gluten free.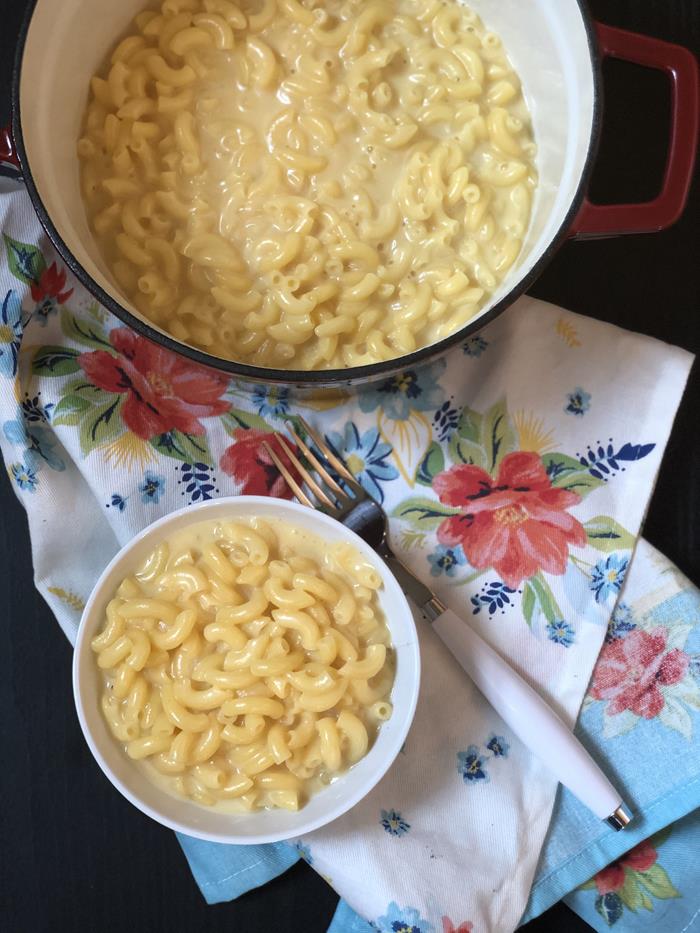 How Do You Make Macaroni and Cheese Gluten Free?
Macaroni and cheese is easy to make gluten free. All you have to do is use gluten free pasta and read labels on the other ingredients to make sure that they are gluten free.
What Do You Need For Homemade Macaroni and Cheese?
My homemade macaroni and cheese is a little different. It contains chicken broth to give it an extra depth of flavor. Using broth as part of the liquid is my favorite way to make mac and cheese.
This recipe is also a one pot recipe. You make it all in one pot and you don't have to drain the pasta.
I also like to use different types of cheese. You can use all cheddar cheese, but I like the creaminess that you get when using part Colby jack or Monterey jack cheese.
And if you don't count the water this is a five ingredient gluten free recipe!
chicken broth
milk
cheese
butter
water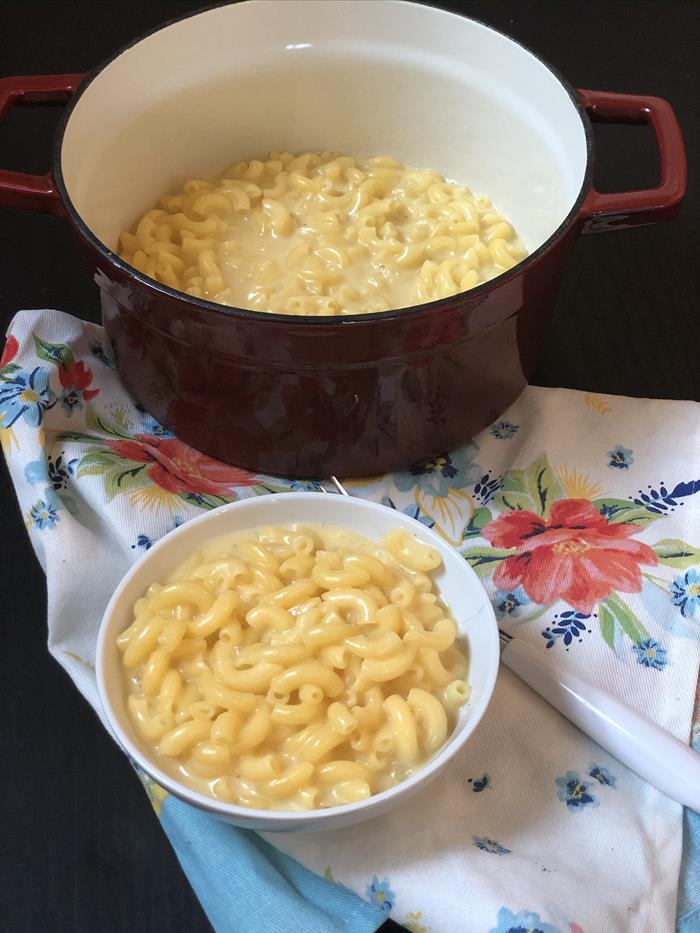 Yield: 6 servings
Gluten Free Macaroni and Cheese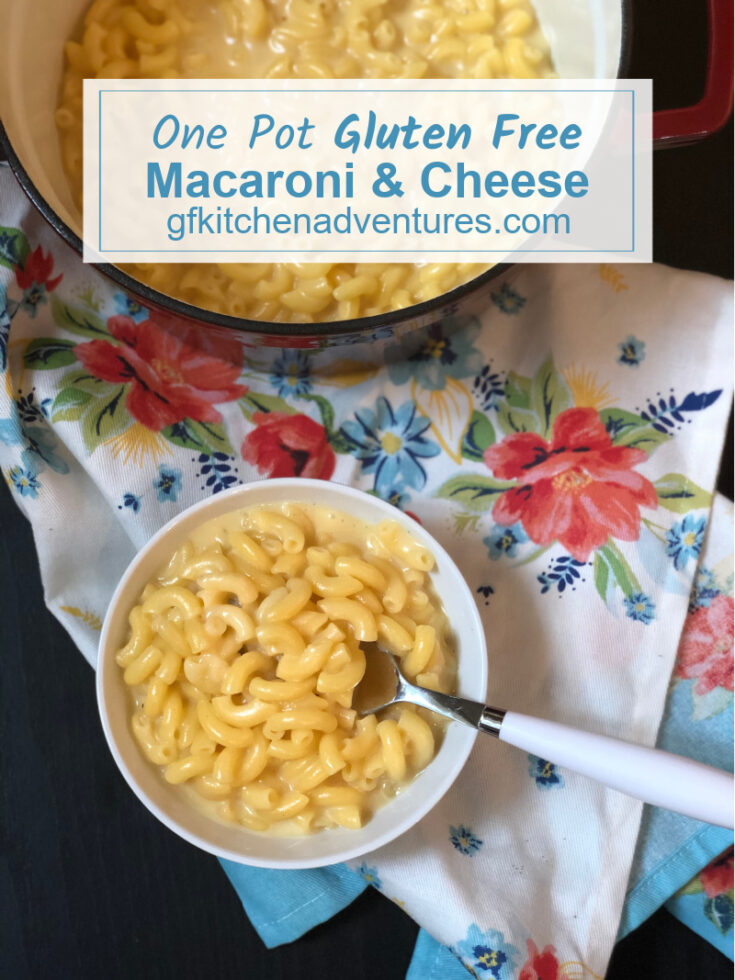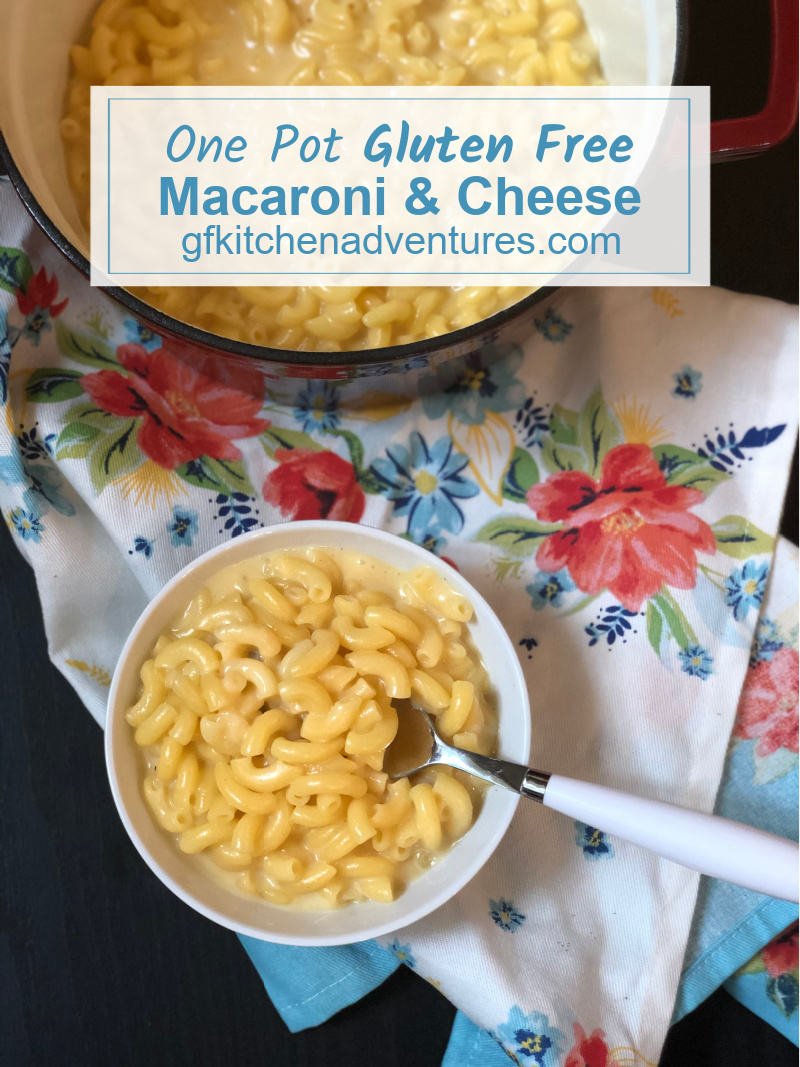 Gluten Free Macaroni and Cheese is an easy one pot recipe that contains only five ingredients.
Ingredients
1- 14 ounce can chicken broth
1 1/4 cups water
2 cups gluten free elbow macaroni or similar pasta
3/4 cup milk
2 cups shredded cheese, colby jack or cheddar 
1 tablespoon butter
Instructions
In a medium pan heat broth and water. Bring to a boil.
Add pasta. Reduce to medium low and cook for 8-9 minutes or until pasta is tender and the majority of the liquid is gone. Stir occasionally.
Stir in milk, cheese, and butter.
Cook over low heat, stirring until cheese and butter are melted. It will thicken some as it cools.
Serve and enjoy!
Notes
You can use all cheddar cheese or all colby jack, but I like to use variety and use part jack or pepper jack cheese or a mix of multiple cheeses.
Nutrition Information:
Yield:
6 servings
Serving Size:
1
Amount Per Serving:
Calories:

310
Total Fat:

18g
Saturated Fat:

11g
Trans Fat:

0g
Unsaturated Fat:

6g
Cholesterol:

51mg
Sodium:

580mg
Carbohydrates:

22g
Fiber:

1g
Sugar:

1g
Protein:

16g