Gluten Free Mexican Rice is a quick and easy side dish to go with just about any Tex-Mex or Mexican meal.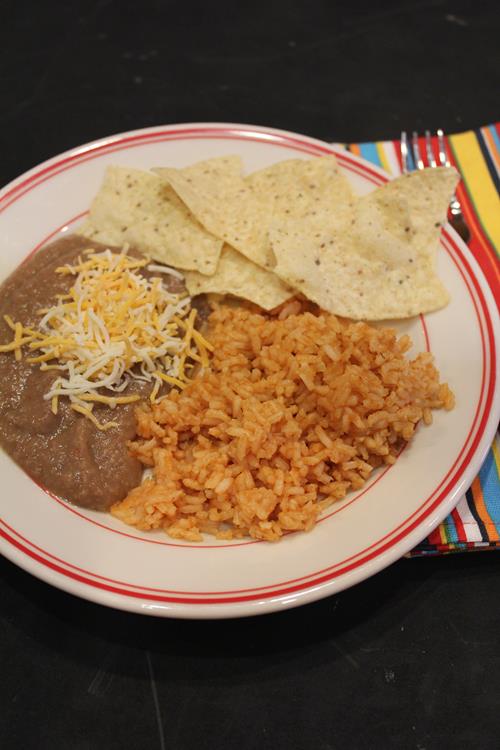 Eating gluten free and dealing with food allergies means that many of your favorite restaurants and foods are no longer an option. If they are an option, you often deal with cross contamination issues.
What do you do when you miss your favorite restaurant foods? You make them at home!
I love creating at home gluten free versions of our favorite foods. I love the challenge and the excitement when I get it just right.
Mexican rice is a great example of a favorite restaurant side dish that I love to make at home. It is a great side dish for so many meals.
It is also regular food that is gluten free. No one will realize that this is gluten free because it is normal everyday food. All you have to do to make Mexican rice gluten free is to read labels to be sure that your ingredients are gluten free.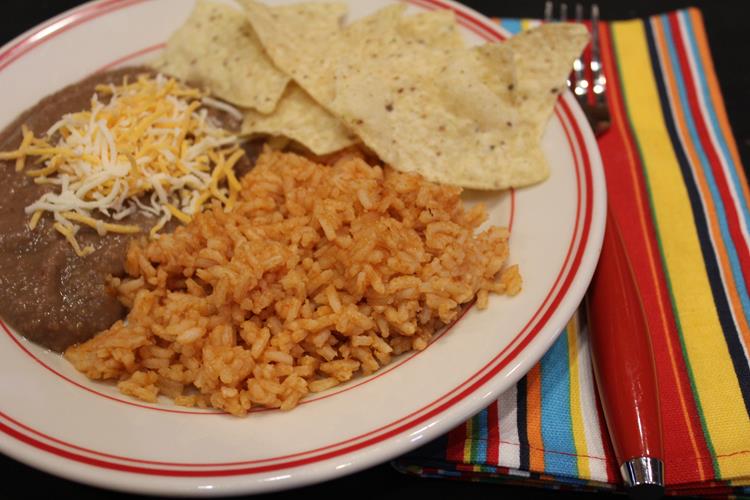 Why is my Mexican rice mushy?
Good Mexican rice is not mushy. It has individual grains of rice that don't clump together. Sometimes you want rice to clump together, but not when it is Mexican rice.
There are two tips that I have found helpful when it comes to making Mexican rice.
Rinse your rice off. Many people skip this step, but it removes some of the starch from the rice and prevents it from sticking together.
Saute the rice in oil until slightly toasted. "Frying" the rice helps keeps the grains from sticking together.
What do you need to make gluten free Mexican rice?
oil
rice
tomato sauce
gluten free chicken broth
spices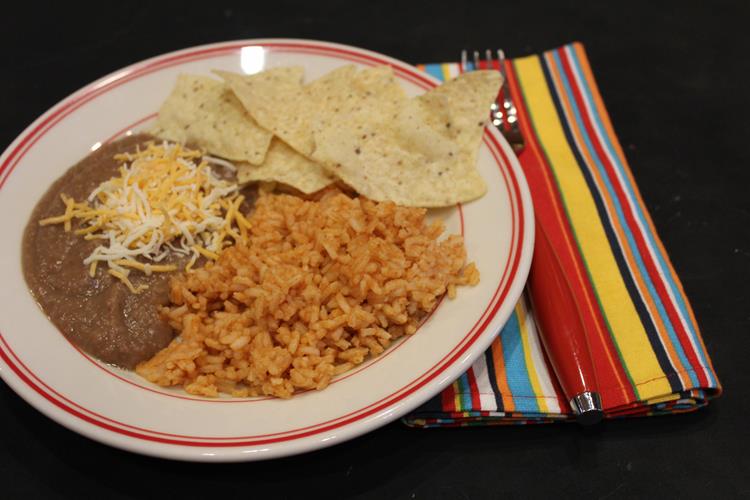 Yield: 8 servings
Gluten Free Mexican Rice Recipe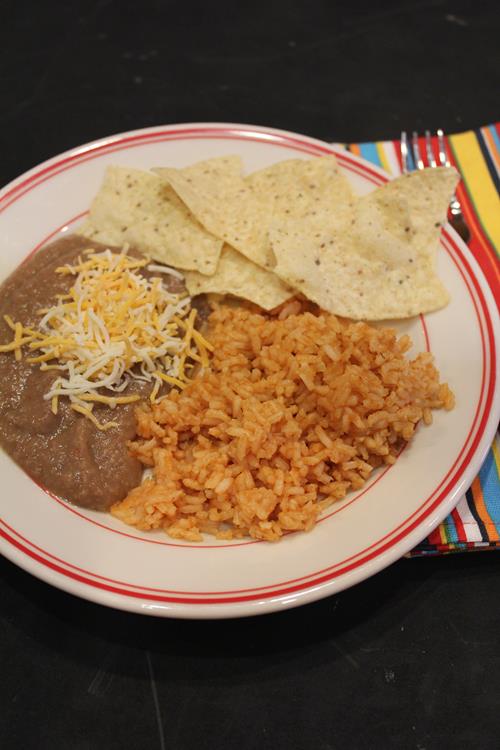 Gluten Free Mexican Rice is a quick and easy gluten free side dish
Ingredients
3 tablespoons vegetable oil
1 cup uncooked long-grain rice
1/2 teaspoon garlic salt
1/2 teaspoon ground cumin
1/2 cup tomato sauce
2 cups gluten free chicken broth
Instructions
Place rice in a fine mesh sieve. Rinse until water runs clean. Try to shake out as much excess water as possible.
Heat oil in a large saucepan over medium heat and add rice.
Cook, stirring constantly, until slightly opaque/white and slightly puffed. You are lightly frying the rice.
While rice is cooking, sprinkle with salt and cumin.
Stir in tomato sauce and chicken broth and bring to a boil.
Reduce heat to low, cover and simmer for 20 to 25 minutes or until rice is done.