If you miss pumpkin pie this Gluten Free Pumpkin Pie is a must make!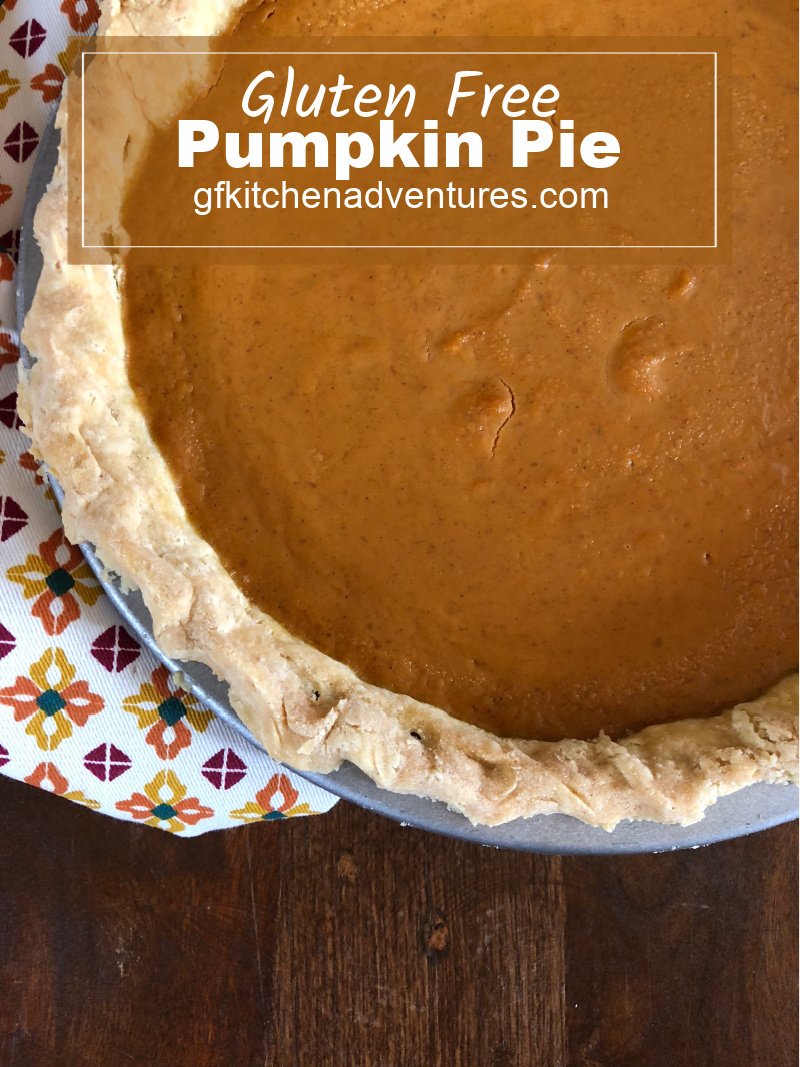 Pie is one of the things that I missed the most after I went gluten free. I went gluten free in September of 2009. That was before gluten free was common. Gluten free products were limited. Recipes were limited as well. 
That first holiday season was hard. I missed my favorite foods. I had not figured out how to make them gluten free and the ones that I had tried did not have great results. 
Pies are one of those foods that bring back memories. Pies are often serve at holidays and family gatherings and I missed pies those first few years that I was gluten free. 
Pumpkin pie at Thanksgiving. Chocolate pie at Christmas. Blackberry pie at a summer picnic. Pie and family go together.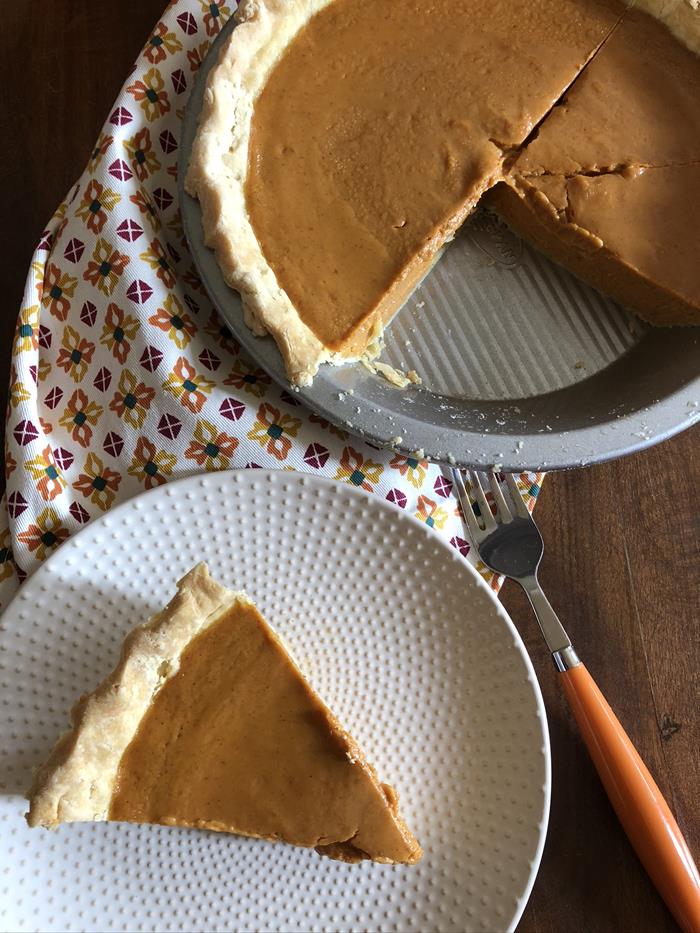 Over the years I have tried so many different gluten free pie and pie crust recipes. I have tried mixes, homemade, and prebought one. It took some work but I finally came up with a great gluten free pie crust recipe that my family loves.
When I was able to make a really good crust I knew that one of the first pies I had to make was a pumpkin pie. 
Pumpkin pie is actually fairly easy to make gluten free. Most pumpkin pie fillings are gluten free. If you have a gluten free crust it is actually easy to make a gluten free pumpkin pie.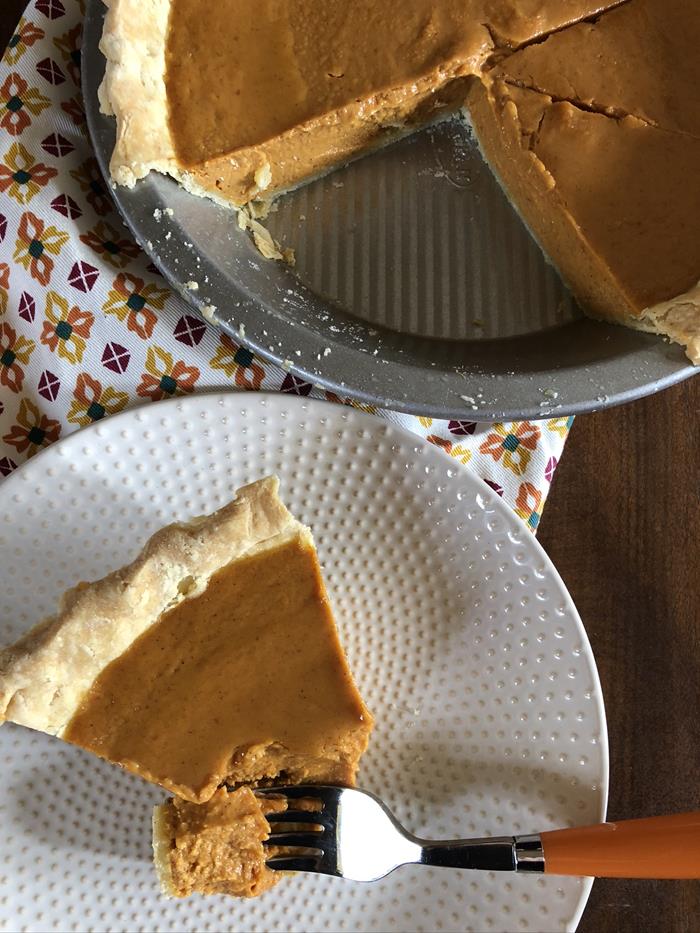 What do you need to make pumpkin pie? 
Can I make pumpkin pie dairy free? 
Yes, you can  make pumpkin pie dairy free. I have a great dairy free pumpkin pie recipe.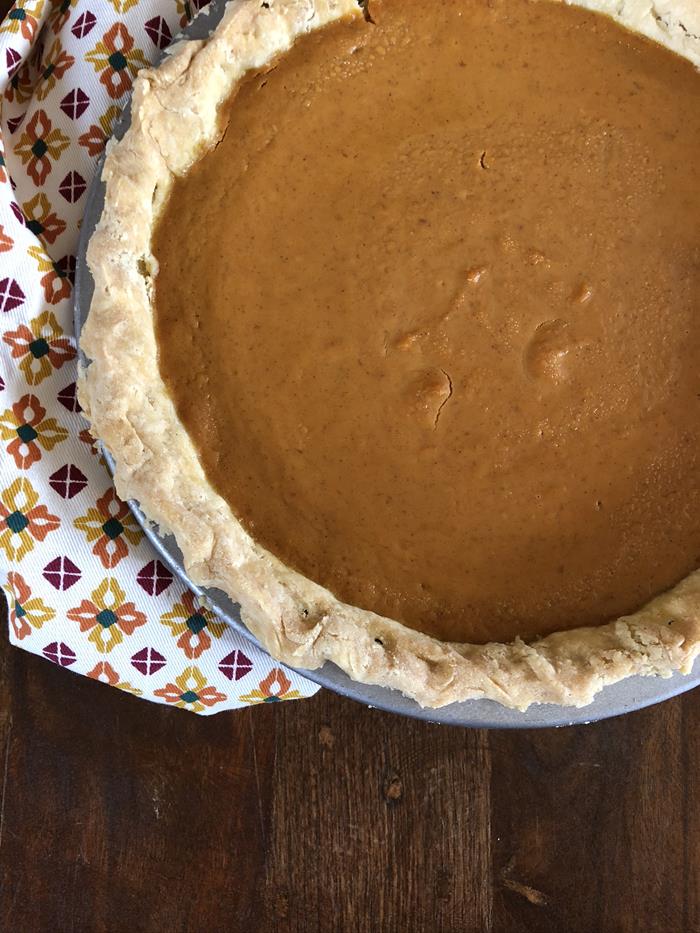 Yield: 1 pie
Gluten Free Pumpkin Pie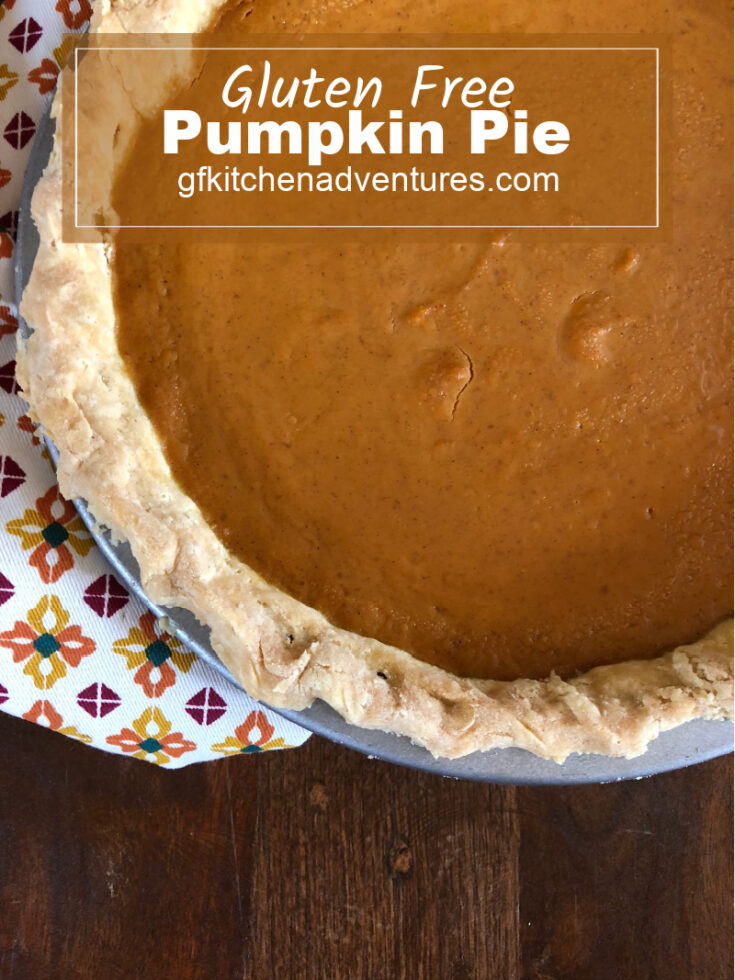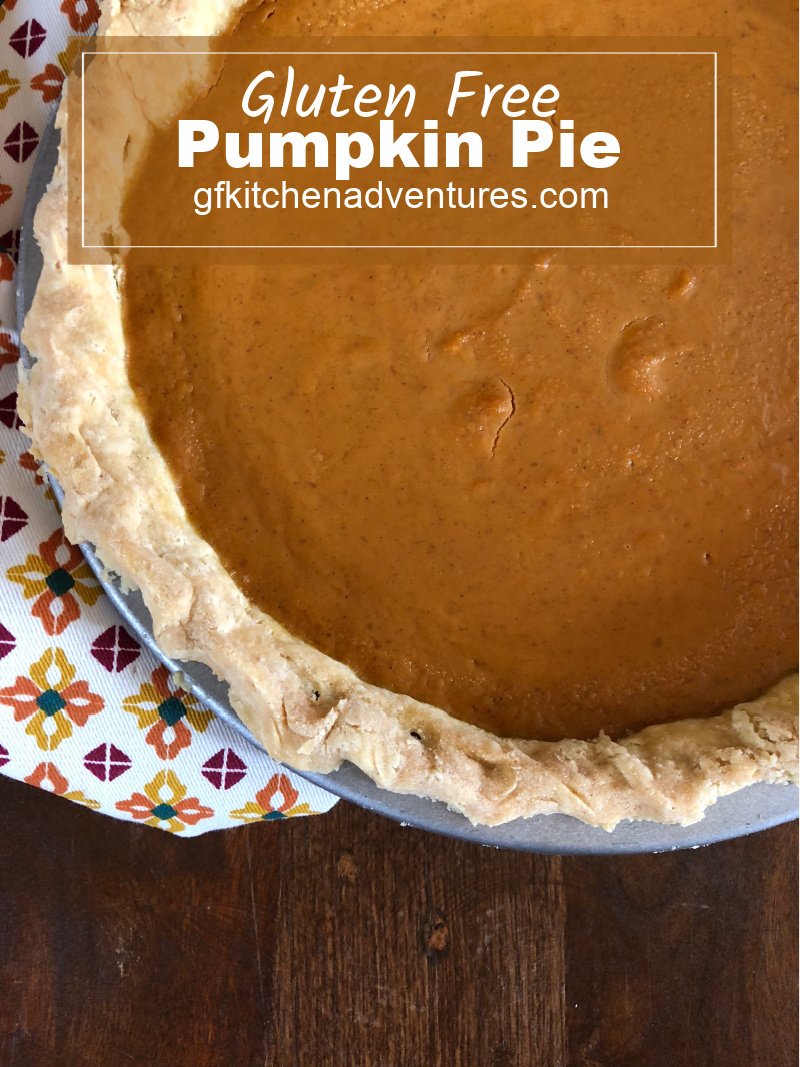 Gluten free pumpkin pie can be so good that you do not know that it is gluten free.
Ingredients
1- 15 ounce can pumpkin
1-14 ounce sweetened condensed milk
2 eggs
1 teaspoon cinnamon
½ teaspoon ginger
½ teaspoon salt
Instructions
Heat oven to 425 degrees.
In a bowl whisk together pumpkin, sweetened condensed milk, eggs, cinnamon, ginger, and salt.
Pour into unbaked gluten free pie shell.
Bake 15 minutes.
Reduce oven temperature to 350 degrees and bake for 35-40 more minutes or until knife inserted into the center comes clean.
Cool completely.
Serve.
Nutrition Information:
Yield:
12
Serving Size:
1
Amount Per Serving:
Calories:

228
Total Fat:

8g
Saturated Fat:

4g
Trans Fat:

0g
Unsaturated Fat:

4g
Cholesterol:

46mg
Sodium:

217mg
Carbohydrates:

33g
Fiber:

1g
Sugar:

26g
Protein:

6g