This Gluten Free Soda Bread with Cheese is so good that you will not know that it is gluten free.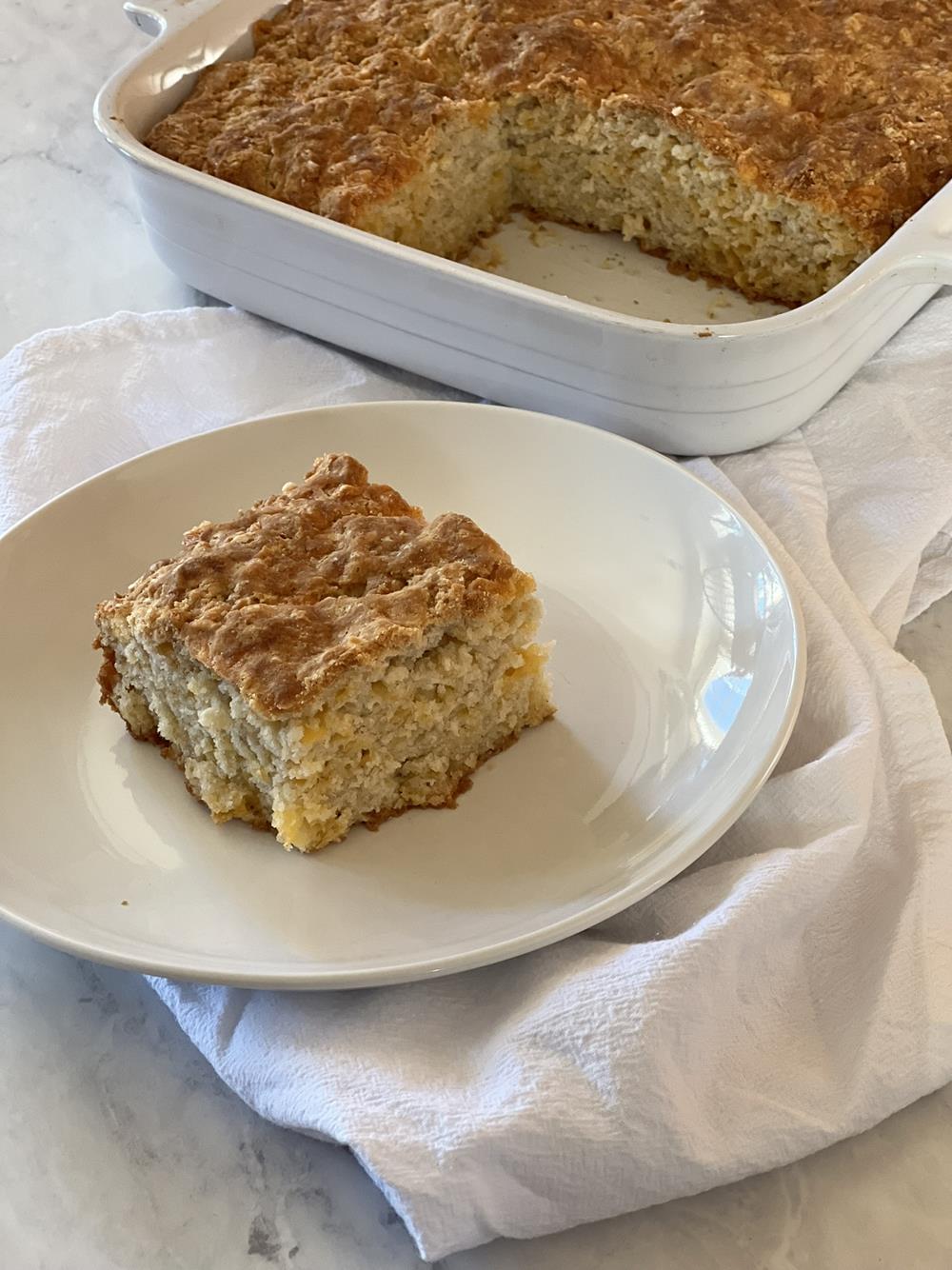 Over the last few years, we have done many gluten free product reviews. This year I am adding in a new feature where we try gluten free recipes and share our thoughts. They will basically be glulten free recipe reviews.
There are so many gluten free recipes available. Many of them are great, some of them are not so great.
Some online recipes just state use a gluten free flour blend when the author has rarely even tried it with a blend. I am going to try some of those recipes and see if a blend does indeed work.
Sometimes I will link to the recipe with the review and sometimes I will share the recipe and what I did and what I changed.
We are going to give all sorts of gluten free recipes a try and share what we think.
We are starting with this Cheesy Gluten Free Soda Bread recipe from King Arthur Flour.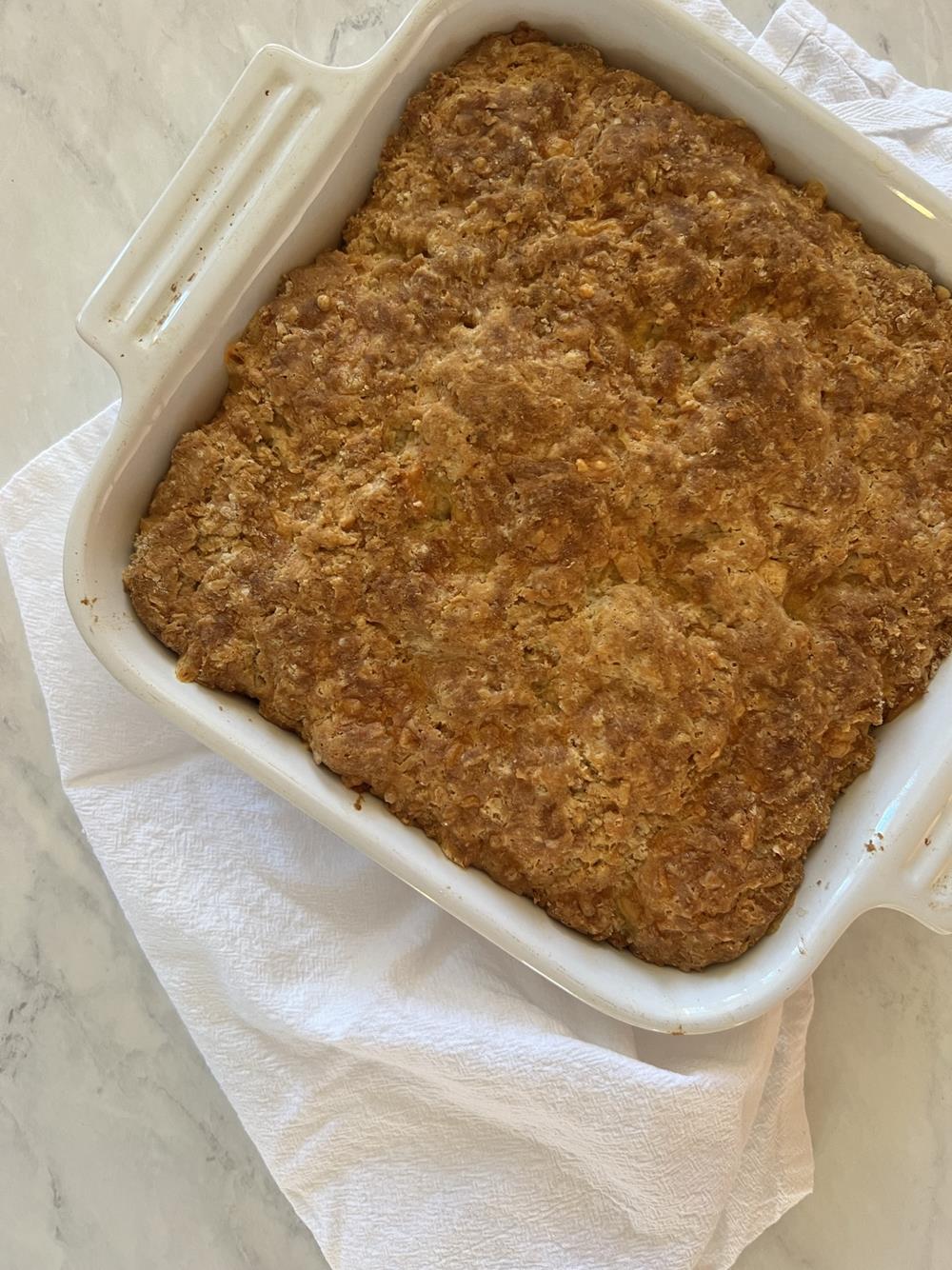 I decided to try this recipe first because I have tried many gluten free soda bread recipes over the years.
Some were gluten free recipes and some were recipes that I tried to convert to gluten free. None of them were great.
When I saw a recipe from King Arthur Flour for Gluten Free Cheesy Soda Bread I knew that I needed to give it a try.
King Arthur recipes usually work well, but not all of their gluten free recipes have turned out for me. I was excited to see if their version of soda bread was going to be a winner.
The Gluten Free Soda Bread with Cheese was delicious! I made it basically as the recipe said and we loved it. My family said it was the best soda bread that I have made.
Even my gluten eating husband and son loved it.
I didn't change the ingredients at all on this. The only thing I did differently was how I added the butter. Instead of chunks, I grated it.
Traditional Soda Bread
Soda Bread, also known as Irish Soda Bread, is similar to a biscuit, but in bread form. It is a quick bread that contains baking soda, and sometimes baking powder, for the leavening instead of yeast.
This gluten free soda bread contains cheese. Cheese is not in traditional soda bread. King Arthur Flour even admits that in their recipe, but cheese does give it an amazing flavor and texture.
I think that the cheese is what makes this gluten free bread work so well. The cheese really does make it better.
The King Arthur recipe also uses a square baking pan instead of making it in a loaf style. I think this also helps the texture.
If you miss soda bread give this a try.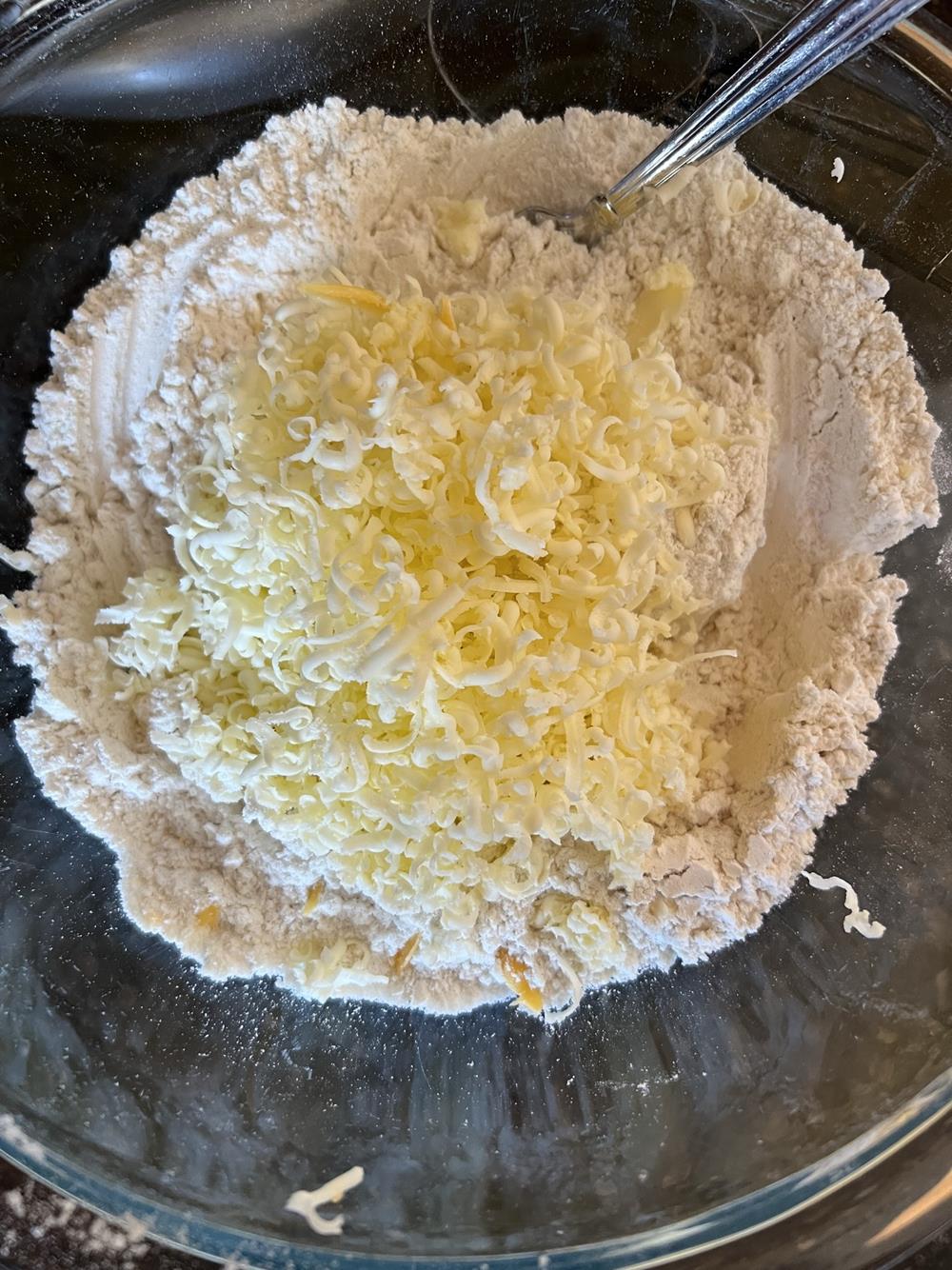 Ingredients
King Arthur Gluten Free Measure for Measure Flour Blend – Other blends might work, but this is the blend the recipe was tested with.
baking powder
baking soda
salt
butter
cheddar cheese
buttermilk
egg
Yield: 12 servings
Gluten Free Soda Bread with Cheese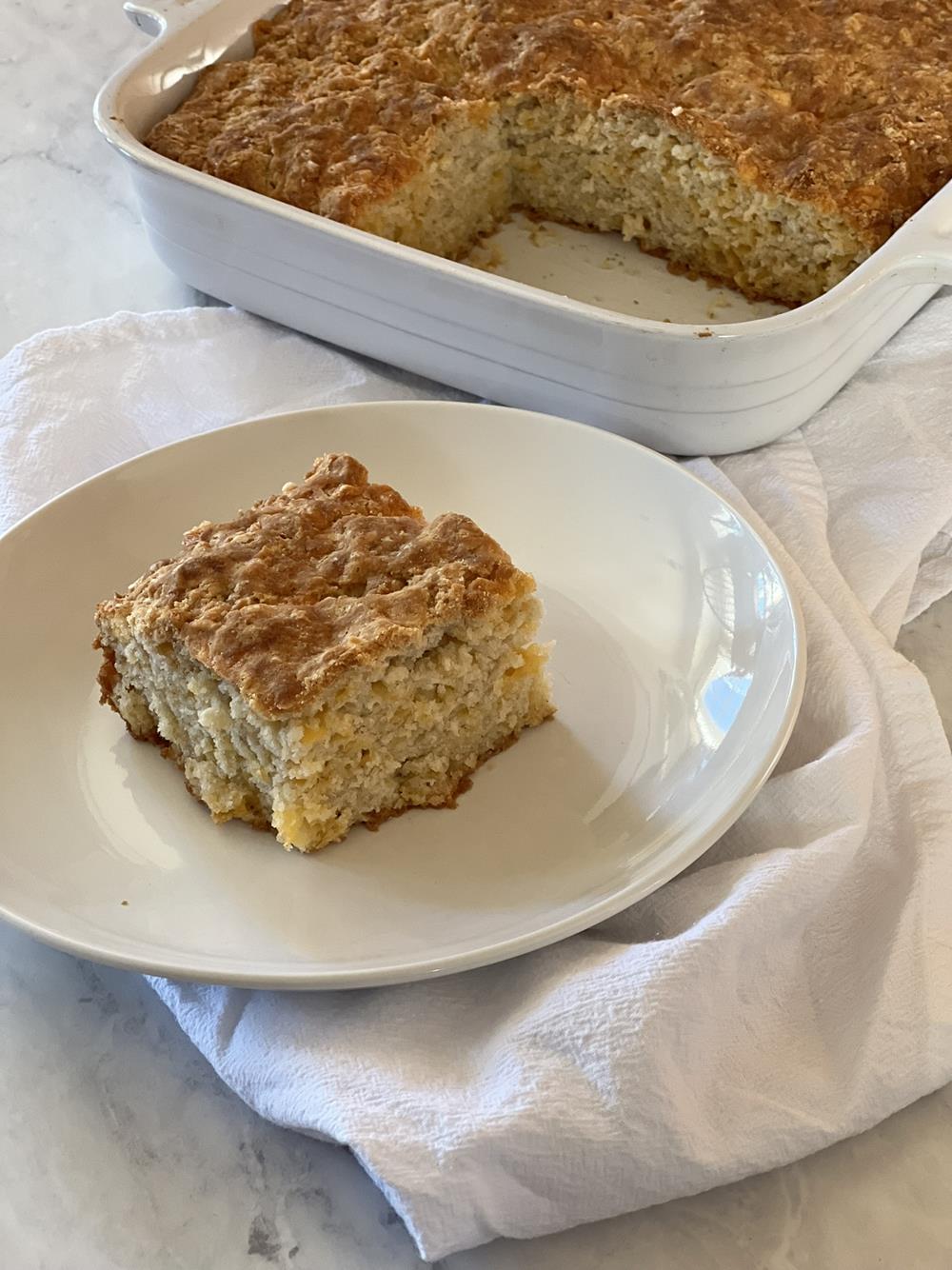 An easy to make gluten free soda bread that is so good you will not know that it is gluten free.
Ingredients
2 1/2 cups King Arthur Gluten Free Measure for Measure Flour - Other blends might work, but this is the blend the recipe was tested with.
2 teaspoons baking powder
1 teaspoon baking soda
1/2 teaspoon salt
4 tablespoons butter
2 cups grated cheddar cheese, sharp is best
1 1/4 cups buttermilk
1 egg
Instructions
Preheat oven to 375.
Grease an 8x8 or 9x9 square baking pan. A 9 inch round pan will also work.
In a large bowl combine gluten free flour blend, baking powder, baking soda, and salt.
Using a grater, grate the butter into the flour mixture. You can use chunks of butter and cut it in, but a grater really does work better.
Mix the butter into the flour until the mixture is crumbly.
Carefully mix in the cheese, just until the cheese is coated with flour mixture.
In a small bowl or measuring cup, combine buttermilk and egg.
Stir into dry mixture just until combined and dough forms.
Spread batter into prepared pan.
The dough will be sticky so if needed wet hands and press dough to the edges of the pan.
Bake for 40-43 minutes or until a toothpick inserted into the center comes out clean.
You can remove the bread from the pan for serving, but I just cut and served the bread straight from the pan.
Notes
A sharp white or yellow cheddar cheese works the best, but a mild cheddar will work too.
Nutrition Information:
Yield:
12
Serving Size:
1
Amount Per Serving:
Calories:

165
Total Fat:

11g
Saturated Fat:

6g
Trans Fat:

0g
Unsaturated Fat:

4g
Cholesterol:

45mg
Sodium:

482mg
Carbohydrates:

10g
Fiber:

0g
Sugar:

1g
Protein:

7g
Nutritional values are approxomite and aren't always accurate.