Homemade gluten free taco seasoning is so easy to make using basic pantry ingredients.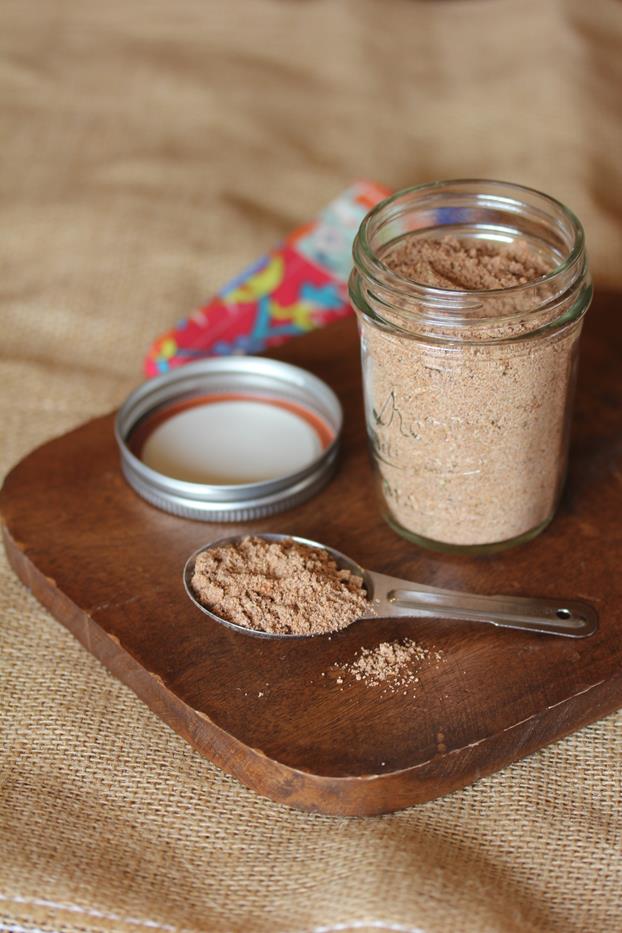 Not all seasoning mixes are gluten free, but when you make it homemade you can control the ingredients.
When I first went gluten free I was surprised that seasoning mixes often contained wheat or ingredients that contained wheat. Reading labels is eye opening when it comes to what our food contains.
Years ago it was hard to find a gluten free seasoning mixes, so I came up with my own homemade mixes. This allowed me to control the ingredients and make it gluten free.
Now you can find gluten free seasoning mixes, but I still prefer to make it at home.
Homemade seasoning mixes are usually less expensive, especially if you buy the ingredients in bulk. When you make it homemade you also know what goes into it.
When I was developing this recipe I wanted it to be as close to the real thing as possible. My family loves a certain brand of seasoning and I wanted to get the homemade version just right.
My recipe contains two ingredients that most homemade taco seasonings do not have, but I think they make a big difference in the taste and texture.
This recipe works great for oven tacos!
What ingredients do I need to make homemade gluten free taco seasoning?
chili powder
cumin
coriander
oregano
salt
cornstarch
brown sugar
Gluten Free Taco Seasoning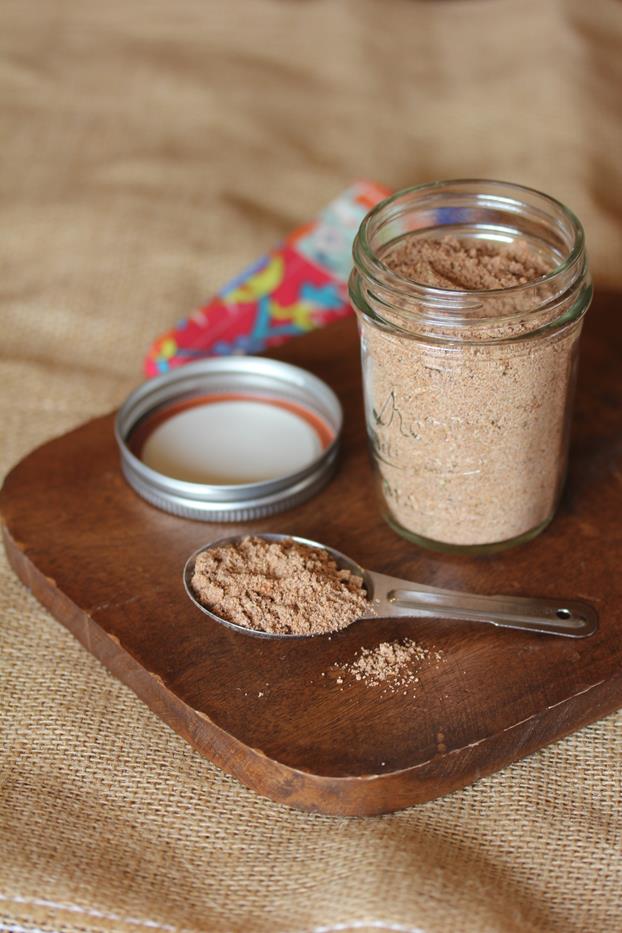 Make your taco seasoning gluten free with this homemade gluten free taco seasoning.
Ingredients
5 tablespoons chili powder
5 teaspoons cumin
5 teaspoons coriander
2 1/2 teaspoons oregano
2 1/2 teaspoons salt
3 tablespoons cornstarch
3 tablespoons brown sugar
Instructions
Combine ingredients in a jar or container.
To Make Taco Filling Use 1 pound ground beef. Cook until browned and done. Drain off any fat.
Add 3 tablespoons taco seasoning and 1/3 cup water. Cook over medium low until well combined and thickened.
To change it up I also like to use 4 ounces tomato sauce in place of the water. It gives it a great flavor that my family loves.