Allergy friendly trail mix can be made at home with this easy gluten free trail mix recipe.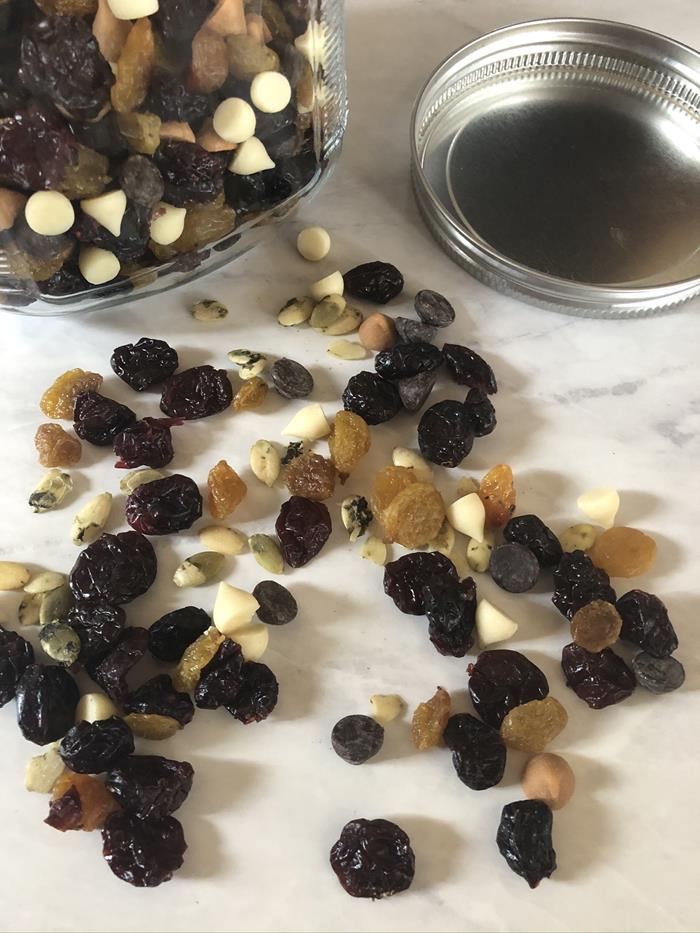 Have you ever read the label on a bag of trail mix? Did it say contains wheat or may contain wheat?
The majority of the store-bought trail mixes that I have found say exactly that. Either they contain wheat or they say they may contain wheat.
What do you do when you want a trail mix for a quick and filling snack, but you can't find a truly gluten free one? You make it homemade!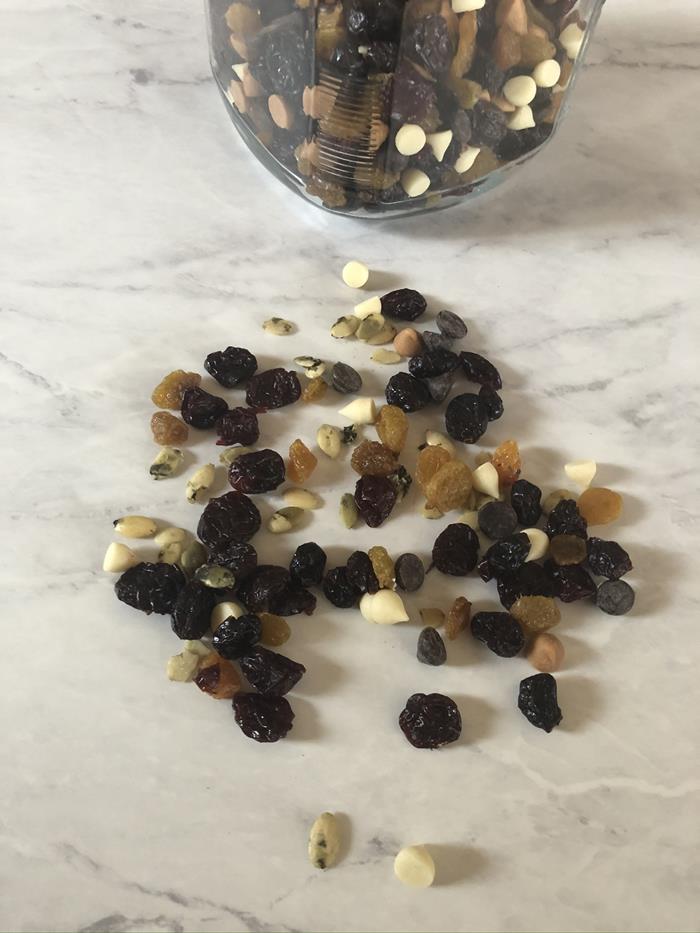 Gluten free trail mix is very easy to make.
I have been making trail mix at home for years. Homemade trail mix is a great way to control the ingredients in your trail mix.
Not only can you make it gluten free, but you can also put in just the ingredients that you like and enjoy.
My oldest daughter has a tree nut and peanut allergy. Nut free trail mix is even harder to find than a gluten free one.
Making it homemade it a must for us. We make it all the time. In fact, we often have a jar of it in the cupboard or on the counter.
I listed the ingredient that we often use, but you really do not need a recipe for this. Just add the ingredients that you enjoy.
Need more nut free recipes? Try my homemade nut free granola recipe. If you use gluten free oats it is a delicious nut free gluten free breakfast or snack.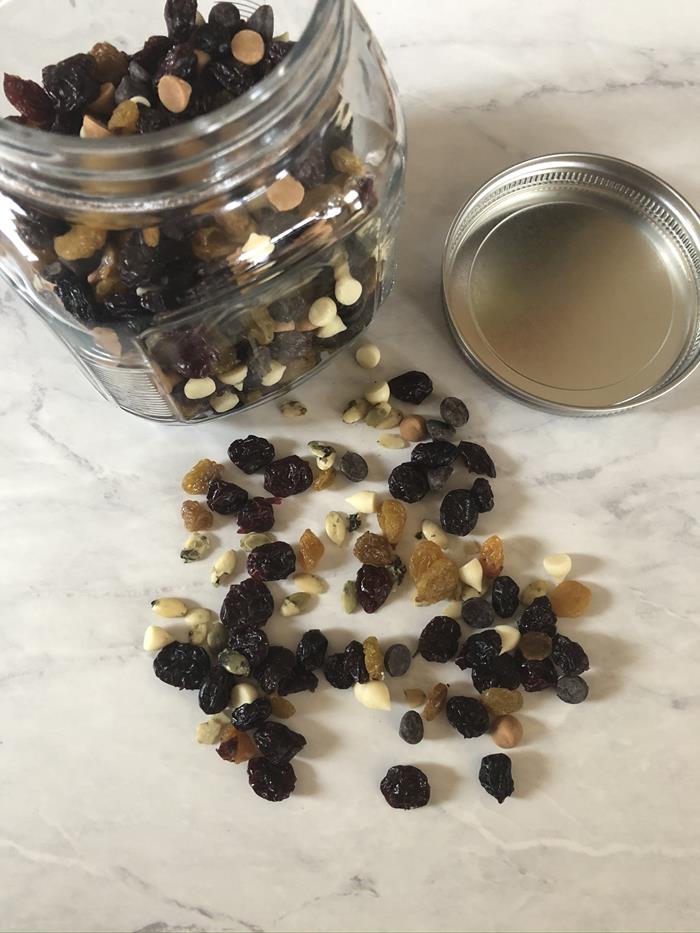 Gluten Free Trail Mix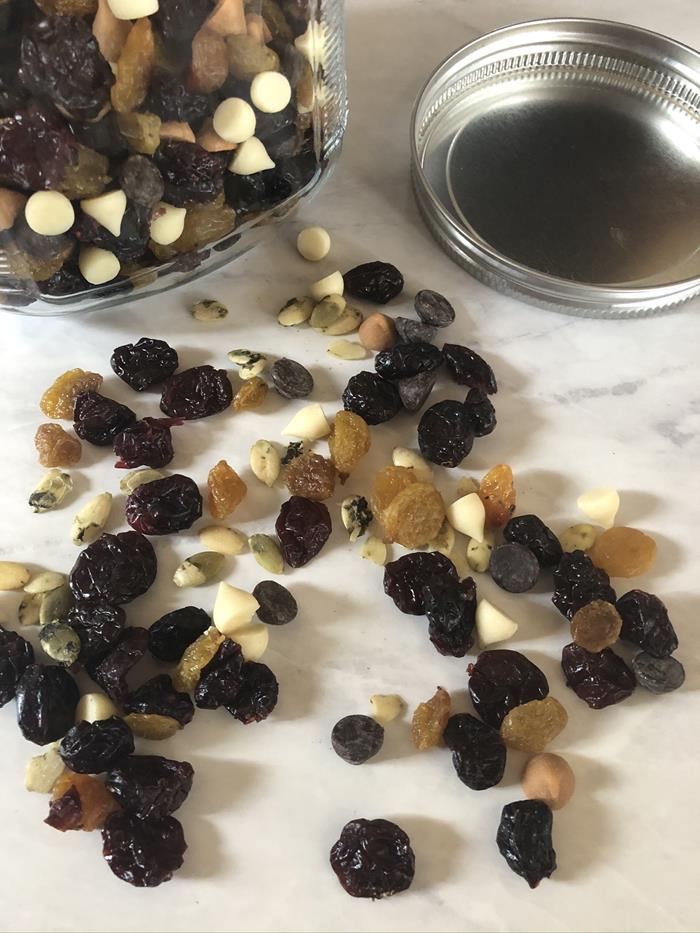 Homemade gluten free trail mix is easy to make and you control the ingredients.
Ingredients
dried fruit, raisins, craisins, cherries, etc
nuts or seed
chocolate chips, white chocolate, etc
Instructions
Place ingredients in a large bowl or container.
Store in an airtight container or jar.
Notes
You really don't need a recipe for this. You can use all kinds of things in a homemade trail mix. Add what you like for a delicious snack.