If you eat gluten free and have an ALDI near you then the ALDI Gluten Free Pizza is a must try!
My son, who does not have to eat gluten free, declared the ALDI Gluten Free Cauliflower Pizza the best store bought gluten free pizza that we have had.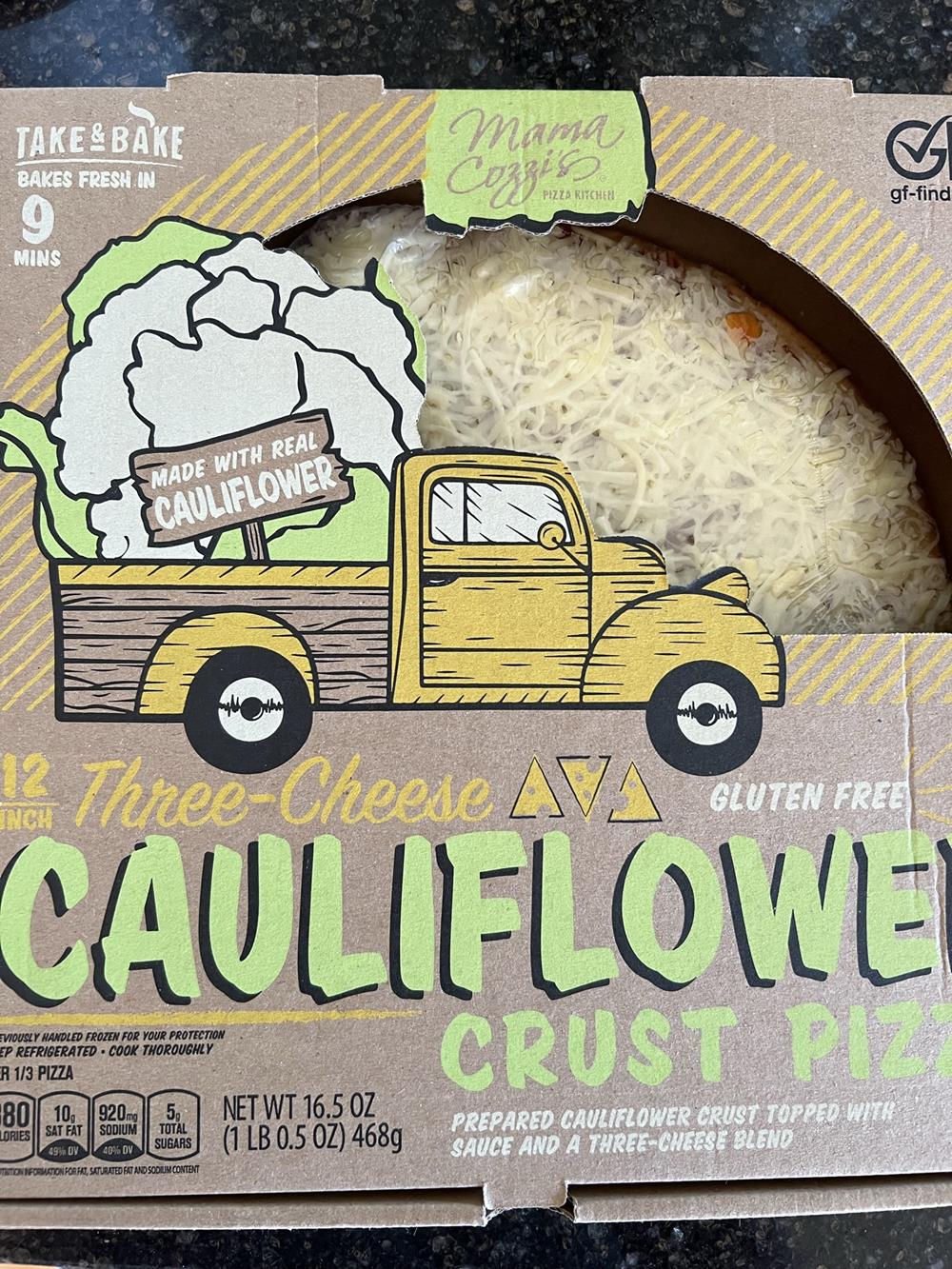 I agree with him. It was delicious and is one of the best that we have tried.
Let me start by saying that this is not a sponsored post. I am just sharing a gluten free product that we tried and loved. I bought the pizza with my own money and am sharing my honest thoughts.
My daughter and I recently made a quick stop at ALDI to see what gluten free products they had.
Neither of us had been to ALDI recently, so we wanted to see what they had in stock. With gluten free products at ALDI, we have found that it really varies what they have in each store.
It had been a long day so when I saw the gluten free cauliflower take and bake pizza I knew it would make a quick and easy dinner. I tried ALID gluten free pizza years ago, but had not had their cauliflower pizza.
I am so glad I gave it a try.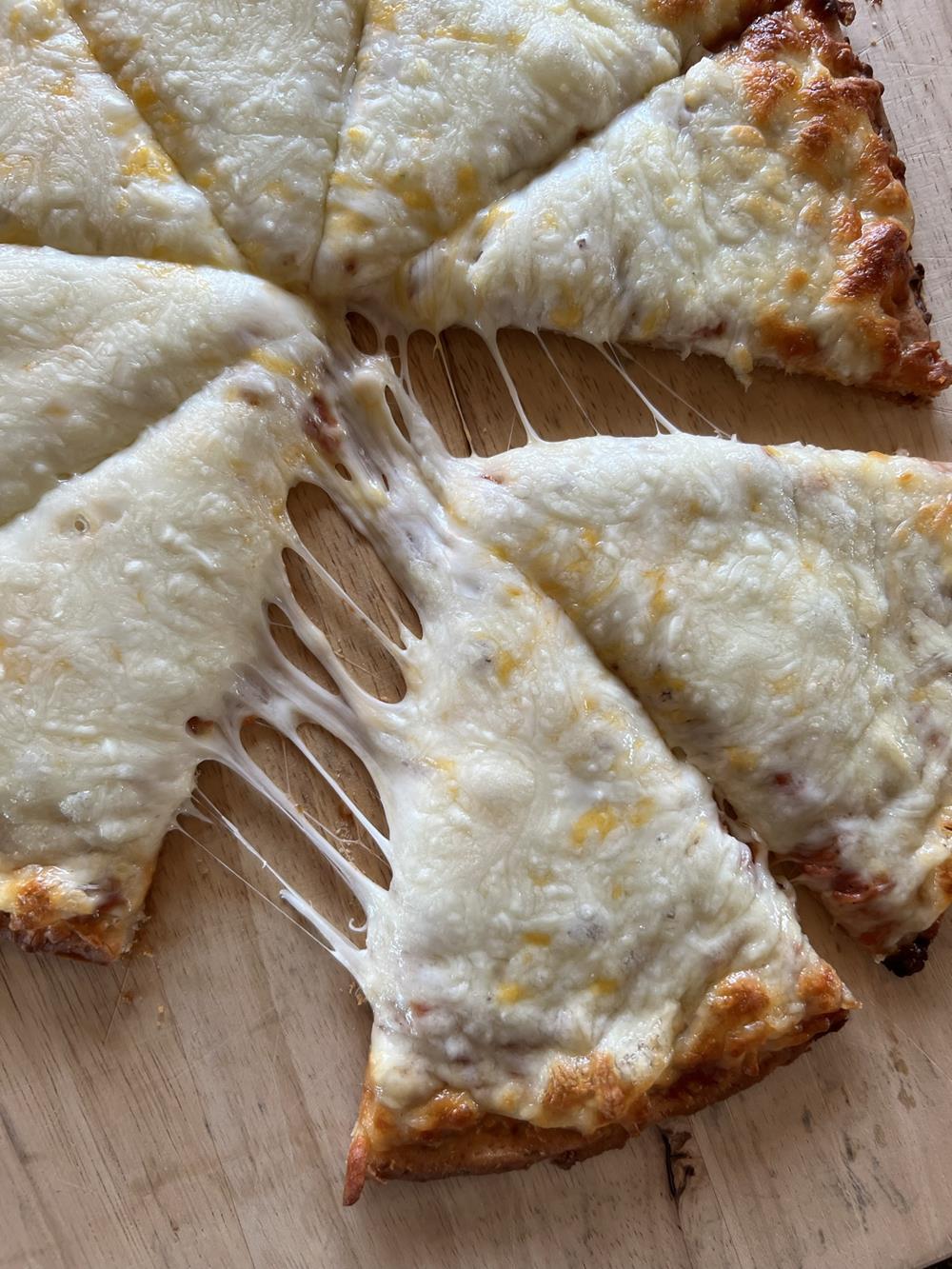 What Does ALDI Gluten Free Pizza Cost
The price at the ALDI I went to in Oklahoma was $7.49 per gluten free pizza. I thought that was a great deal for a take-and-bake pizza. The price may vary by store, but I am guessing it will be around that price.
Now I will say they are not huge pizzas.
My 6ft 7 in college son was eating dinner with us, so I bought two because I knew that I one would not be enough. If it had been just my husband and I eating dinner, I would have only bought one pizza.
For $15 I got two pizzas, which is still way cheaper than other gluten free pizza options would have been for dinner.
They had two flavors in stock. One was just cheese and one was vegetable. I got the cheese ones.
I knew my husband and son would prefer some meat on theirs so I cut up some leftover ham that I had and added to one of the pizzas.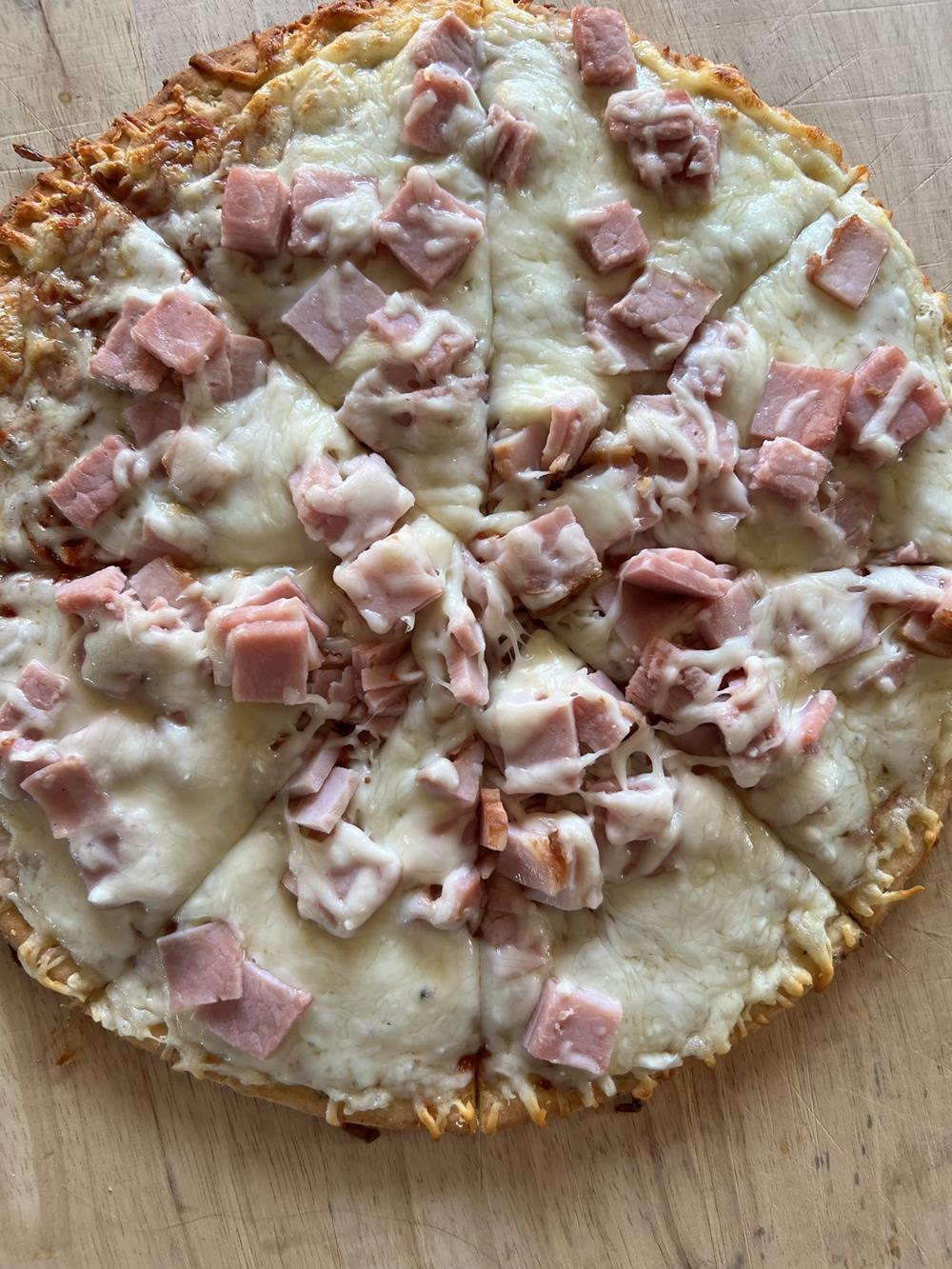 I also added a little bit more cheese to both pizzas. It didn't need more cheese, but again, I wanted to make sure it was filling for my son. Plus, you can never have too much cheese.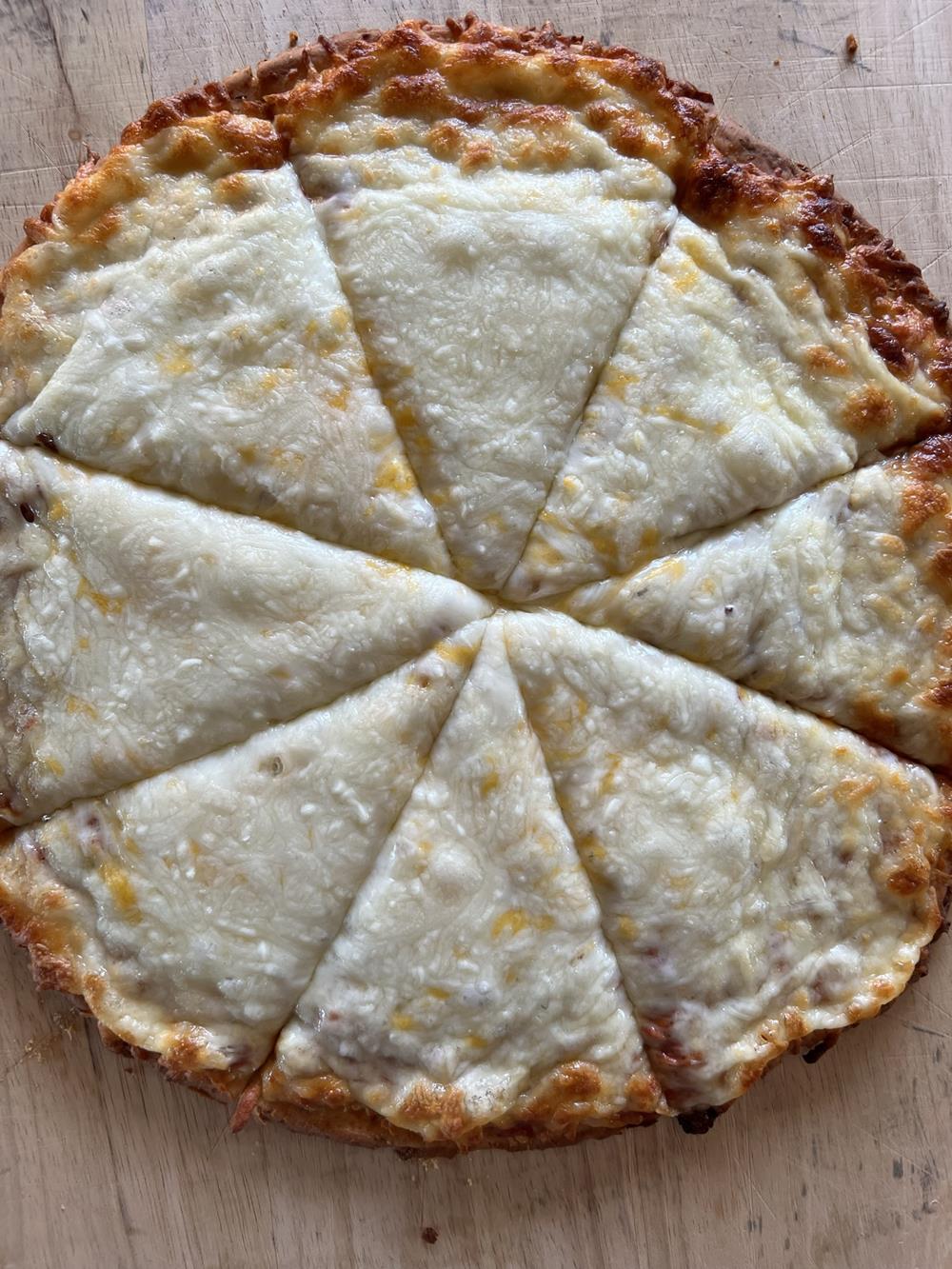 The pizza was delicious. We all loved them!
My son declared them the best we have had.
We will definitely be buying ALDI Gluten Free Cauliflower Crust Take and Bake Pizza again.
It can be hard to find quick, easy, and inexpensive gluten-free dinners. ALDI gluten free pizza is perfect for nights that I need a night off from cooking, but don't want to spend a lot of money.
Have you tried any gluten free products at ALDI?
Other Gluten Free Products We Love
ALDI Gluten Free Cornbread Mix