Banana bread made better with chocolate! This easy to make Gluten Free Chocolate Banana Bread Recipe is so good no one will know that it is gluten free.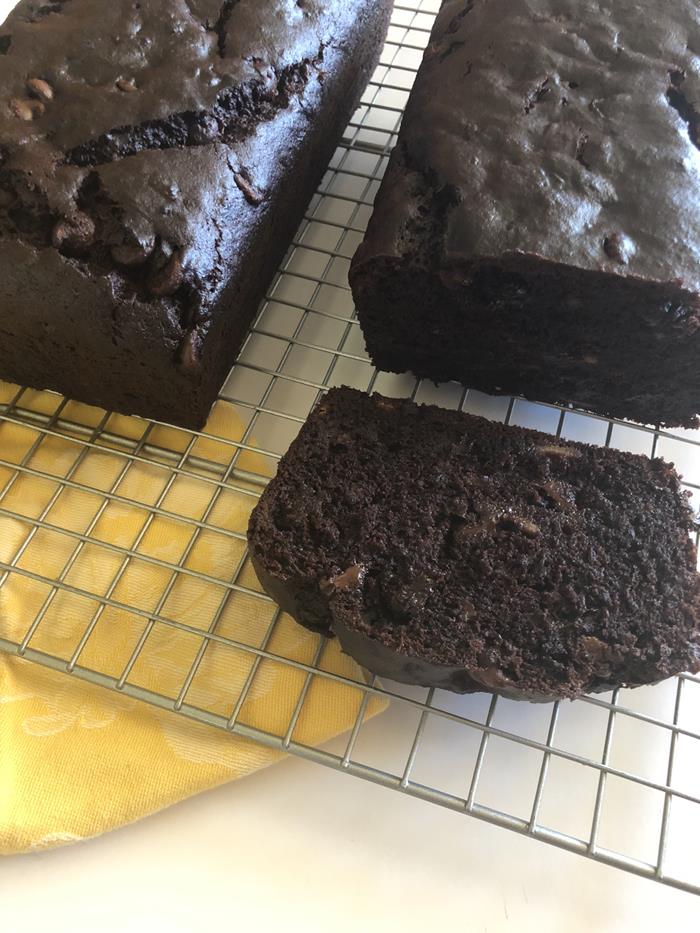 Gluten Free Banana bread is one of my favorite gluten free baked goods to make. It is so easy to make and everyone in my family loves it.
This Gluten Free Chocolate Banana Bread Recipe is a classic banana bread recipe with chocolate chips and cocoa added. It takes a basic banana bread and makes it better.
One of the best things about banana bread is that it works for breakfast, lunch, dessert, and snacks. My kids love this anytime of day.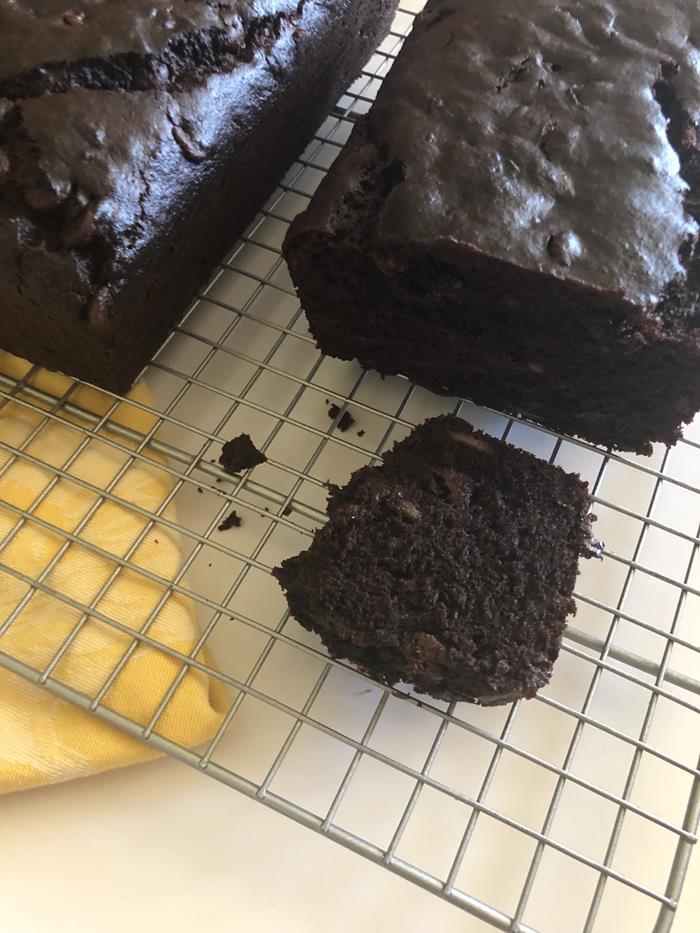 Can I use a gluten free blend to make Gluten Free Chocolate Banana Bread?
I get asked that question a lot and the answer is that it depends on the recipe. For this recipe the individual flours work the best.
The reality is that I have found that in order to get the best desserts you need individual gluten free flours not blends. That is against popular opinion but I have found it true more times than not.
Yes, a blend will often get you good results. Using the individual flours though will usually get you the best results. They will get you a dessert that will have people coming back for more. It will be a recipe that no one will know is gluten free!
For this recipe it is worth it to make it just as it is written with the individual flours
Can I freeze banana bread?
Yes, banana bread freezes great. Bake the bread, let it cool, wrap well, and freeze. Defrost, slice, and serve. You can also bake it, let it cool, slice it, and then freeze the slices for easy breakfasts, lunches, and snacks.
Need another banana recipe?
Try my regular Gluten Free Banana Bread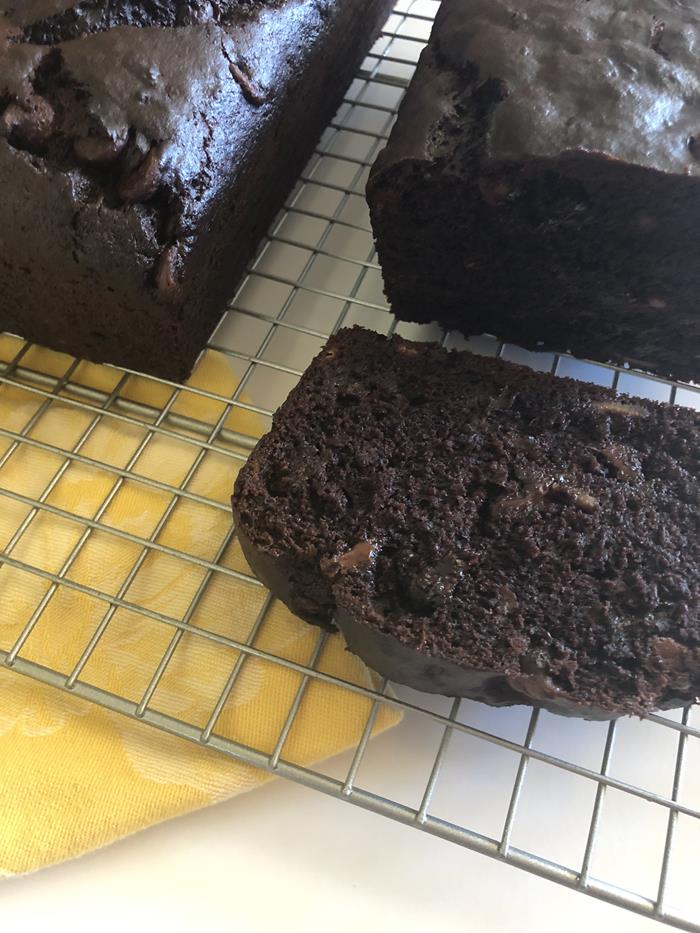 Yield: 1 loaf
Gluten Free Chocolate Banana Bread Recipe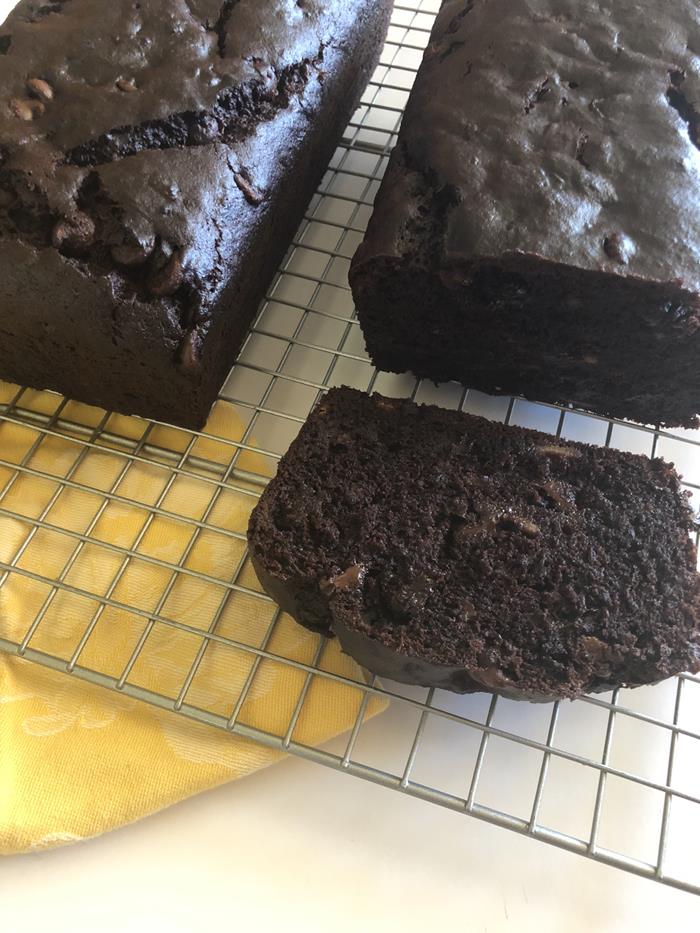 Gluten Free Chocolate Banana Bread is banana bread made better with chocolate!
Total Time
1 hour
5 minutes
Ingredients
1/4 cup plus 2 tablespoons white rice flour
1/4 cup potato starch
1/4 cup tapioca starch
1/2 teaspoon xanthan gum
1/2 cup dutch processed cocoa
1 teaspoon baking soda
1/2 teaspoon salt
3 large bananas, mashed
1/2 cup oil
3/4 cup brown sugar
1 egg
1 teaspoon vanilla
1 cup gluten free chocolate chips.
Instructions
Preheat oven to 350 degrees.
Grease a loaf pan and set aside.
In a small bowl combine rice flour, potato starch, tapioca starch, xanthan gum, cocoa, baking soda, and salt. Set aside.
In a large bowl mash bananas. Stir in oil, sugar, egg, and vanilla, Stir until combined. This is best stirred by hand, not with a mixer.
Stir in flour/cocoa mixture and stir just until well combined.
Stir in chocolate chips.
Spread batter into loaf pan.
Bake for 55- 60 minutes or until toothpick inserted into the center comes out clean.
Let cool in pan for about 10 minutes. Then remove to wire rack to finish cooling.