I recently tried Pamela's Gluten-Free Bread Mix. I am sharing my thoughts and how I made it. Pamela's has no clue who I am. I am just sharing my thoughts on a gluten-free product that I tried.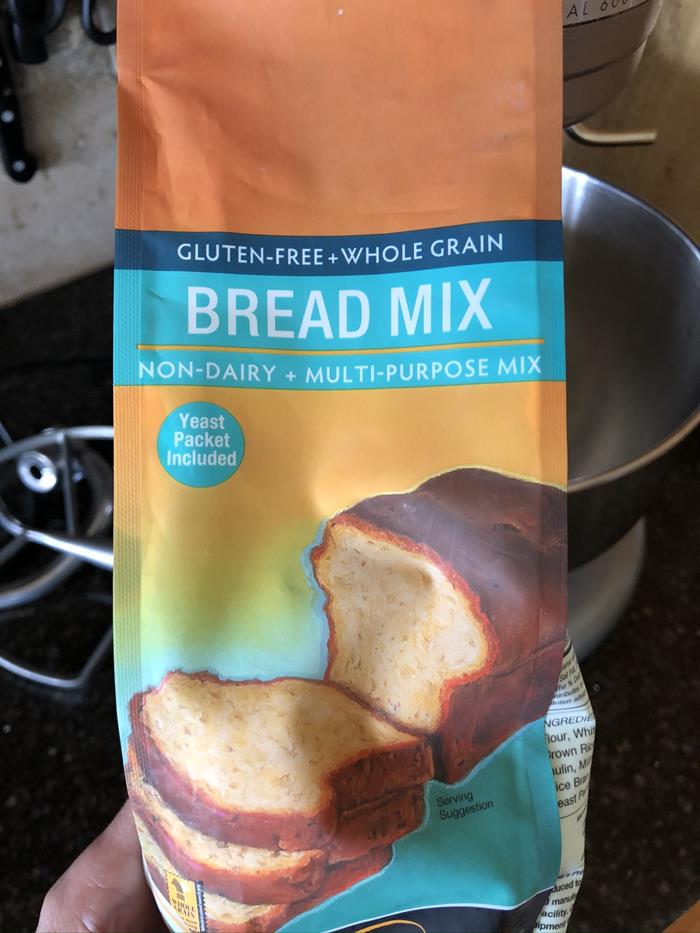 Gluten free breads and gluten free doughs that contain yeast are some of the hardest gluten free recipes to make.
It is not so much that they are hard to make, it is more that they are hard to get like the regular, gluten-filled, version.
Dough needs gluten to give it the texture, rise, and stretch that is required. Without the gluten it is hard to get a great taste and texture. Or at least one that is close to the real thing.
Does Gluten Free Bread Taste the Same As Regular Bread
The honest answer is no. It does not. That doesn't mean though that you can't have delicious gluten free bread.
Gluten free bread might not be exactly the same, but it can be good. It can be fairly easy to make. It can also be bread that everyone enjoys.
Homemade Gluten Free Bread
I have a homemade gluten free bread recipe that I love. I developed the recipes years ago and it is still a favorite. It is the gluten free bread recipe I make when I want gluten free bread.
However, as I have mentioned many times this year, 2020 has changed my gluten free baking life. Gluten free flours and products have been hard to find, both online and in stores in my area.
When my sister told me that she had tried and loved Pamela's Gluten Free Bread Mix I knew that I wanted to try it. It would still give me homemade bread, but everything that I needed would come in one mix. Including yeast, which has been very hard to find in 2020.
What Does Pamela's Gluten Free Bread Mix Contain?
Pamela's Gluten Free Bread Mix contains all the dry ingredients, including the yeast, that you need to make a loaf of gluten free bread.
The main ingredients in the mix are sorghum flour, tapioca flour, white rice flour, and sweet rice flour. It also contains brown rice flour, millet flour, molasses, and a few other ingredients.
To the mix you add oil, eggs, and water. That is a all.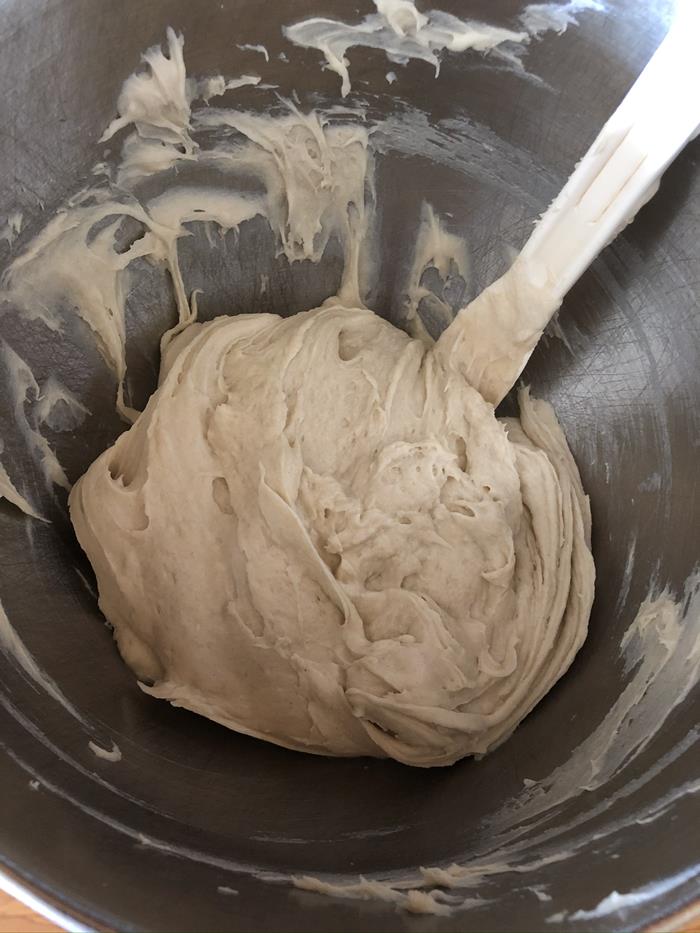 Gluten Free Bread Dough
The dough for this mix was a wet dough, but gluten free doughs tend to be more sticky than a gluten filled yeast doughs.
You need to mix gluten free dough well, but it doesn't really knead because it doesn't contain the gluten.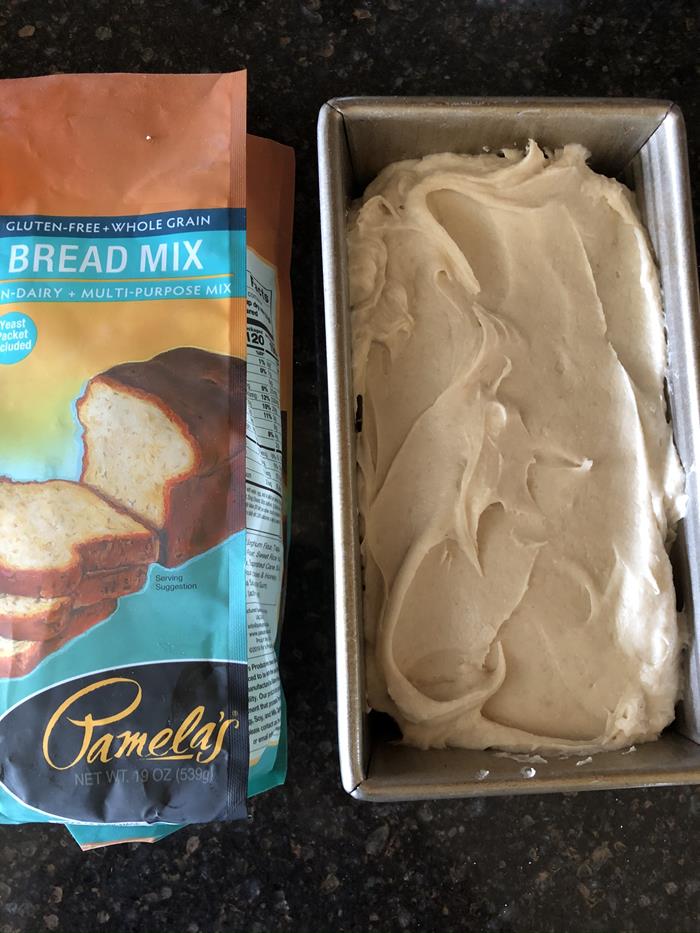 Instead of forming the dough for this into a loaf you spread it into the pan. It is not the prettiest of doughs, but trust me, if yours looks like this it is just fine.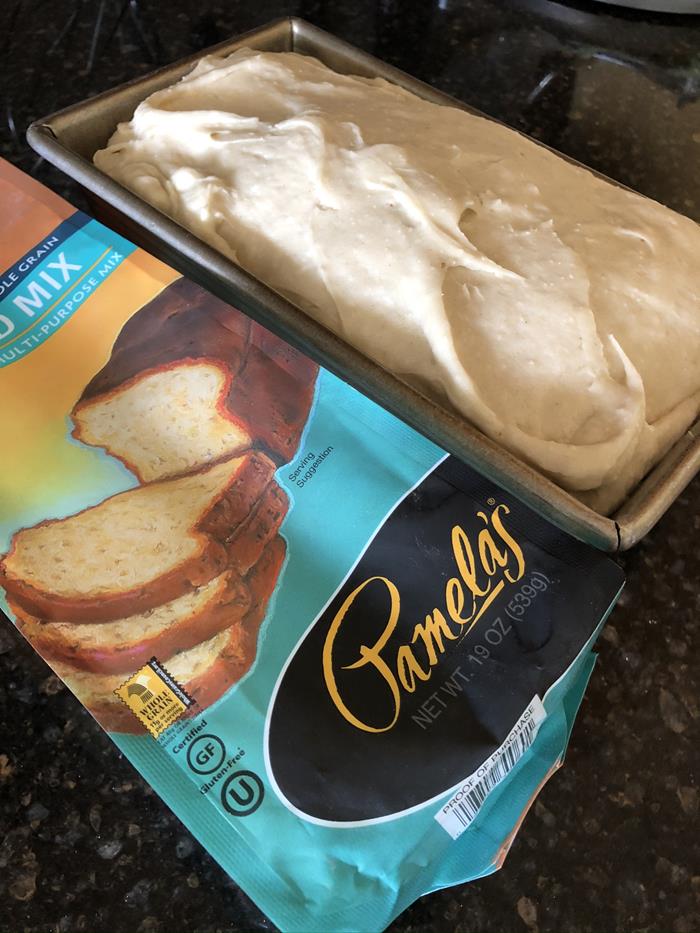 I was really surprised at how well the Pamela's Bread dough did when rising. Not all gluten free dough will rise well.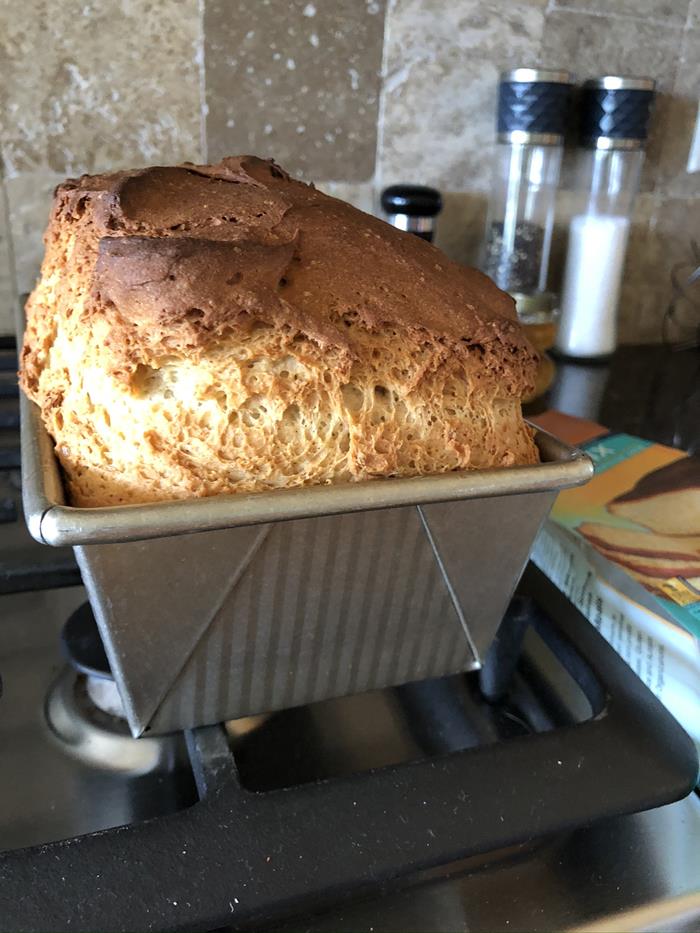 After it baked I was even more impressed. It looked and smelled delicious when I took it out of the oven.
But how did it taste?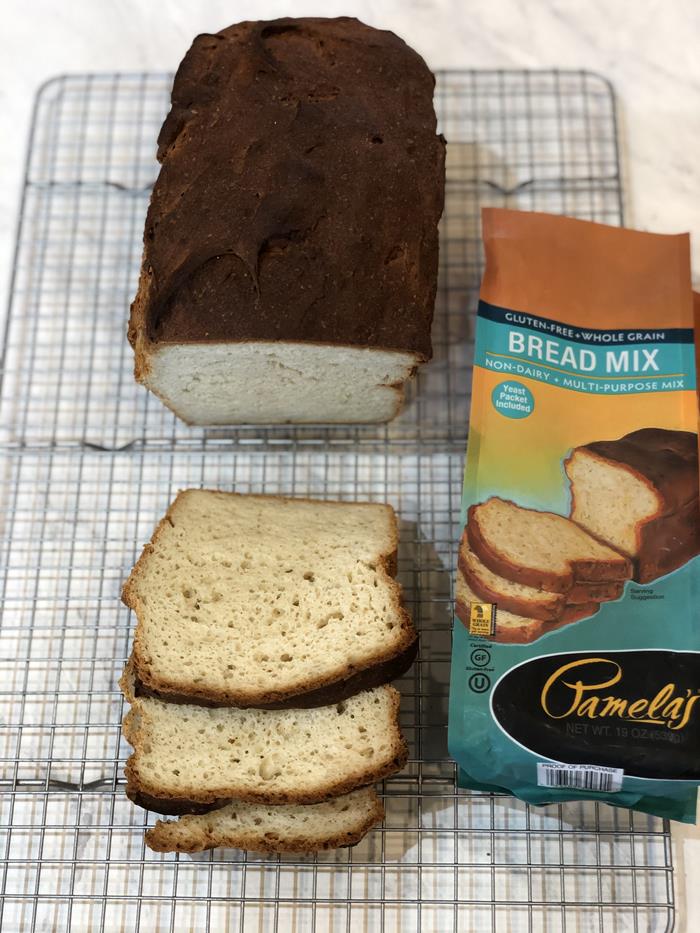 It Tasted Great!
I let it cool completely and sliced it. The loaf was gone in no time.
The taste and texture were great. You could taste the whole grains in it, but not in an overwhelming way. I thought it helped give it an extra depth of flavor.
My whole family enjoyed it. It is probably the best gluten free bread mix that I have tried in the eleven years that I have been gluten free. Yes, it was that good.
However, several in my family thought my homemade gluten free bread recipe was better. I love that my family enjoys my bread recipe better. 🙂 My opinion however is that they are equally as good.
The texture of the bread made with the mix and my recipe are about the same. The flavor is slightly different. Both are good.
Both my recipe and Pamela's Mix will be recipes I keep making.
Is Pamela's Gluten Free Bread Mix Dairy Free?
Yes, it is dairy free. That is another reason that I like it. It is a bread my whole family can eat and enjoy.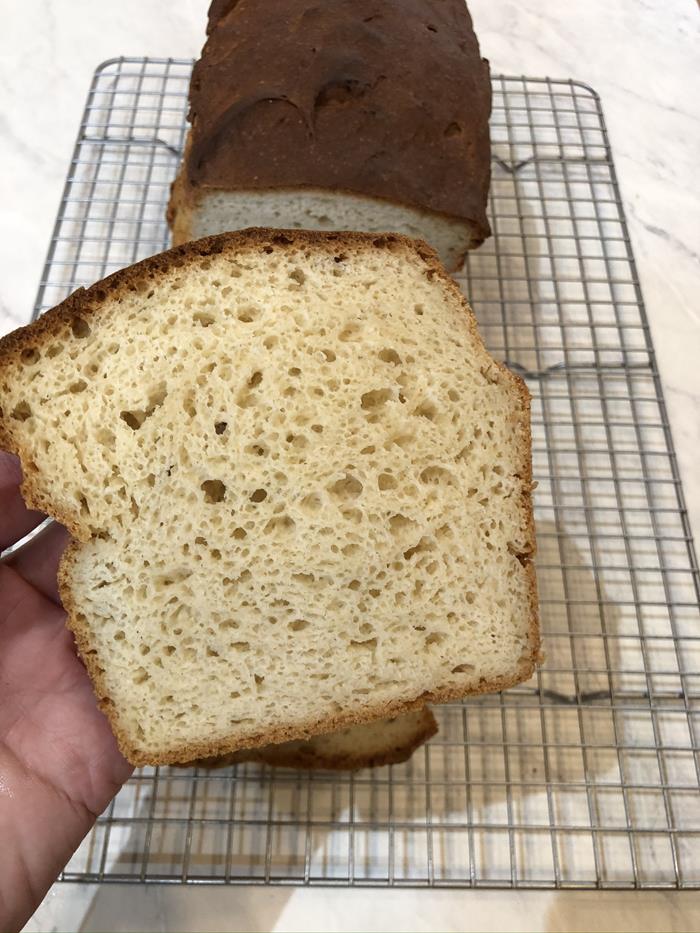 Will I Use Pamela's Bread Mix Again?
I definitely will buy this mix to keep on hand. I loved how easy this was to make. It took less time to put together than my recipe.
I love that all the dry ingredients and the yeast are included in the mix because it made it quick to put together without a lot of thought.
I also like that the fact that they bread contains some whole grains without me having to keep all those different whole grains on hand.
Amazon carries this Pamela's Gluten-Free Bread mix and that is what I linked to above, but you can probably find it cheaper at a store that carries Pamela's gluten-free products.
Have you tried this mix?
If you have tried this mix I would love to hear your thoughts. If you haven't tried it, I encourage you to give it a try.