In our quest to find the best gluten free cornbread mix we tried Pamela's Gluten Free Cornbread and Muffin Mix.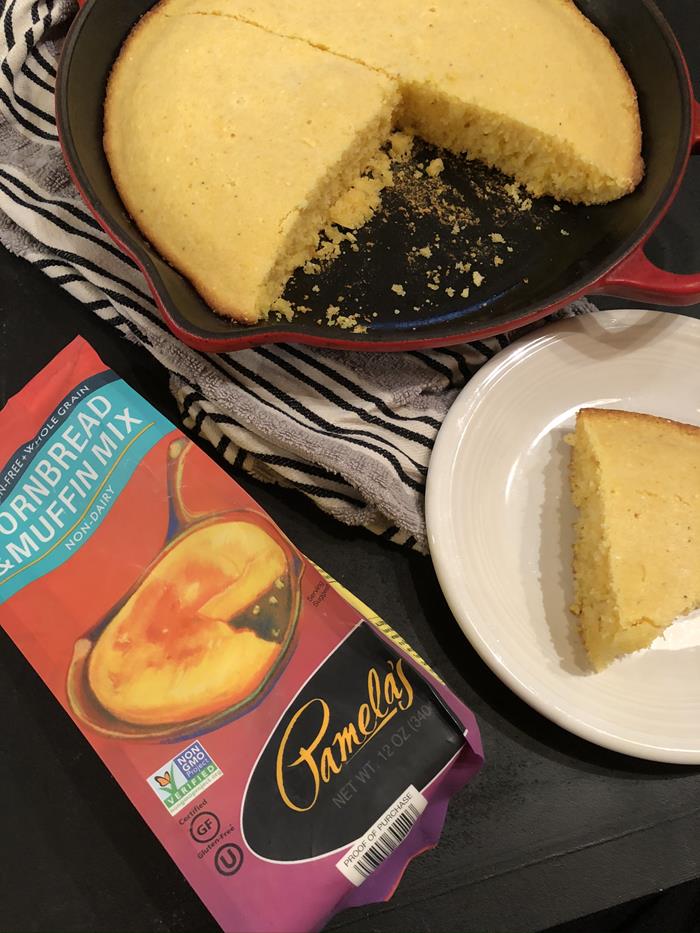 What is the best gluten free cornbread?
Do you love cornbread as much as my family does?
We love cornbread with our soups and chilis. Some in our family prefer a more northern cake like cornbread and others like a denser southern style cornbread.
I have made my own cornbread for years. Even before going gluten free I made my cornbread from scratch. My northern style gluten free cornbread is one of our favorites.
However, I know that a lot of people love the convenience of having a ready made mix. I have been there a few times recently. Mixes make gluten free baked goods easy.
Mixes can really vary though. Not all gluten free flour blends are the same and neither are all gluten free mixes are the same.
My family is on a quest to find the best gluten free cornbread mix and we are sharing our results with you!
This is not a sponsored post. Pamela's has no clue who I am. They did not pay me to share my thoughts. I bought the mix and ingredients. I am just sharing my family's honest thoughts on a gluten free product that we tried.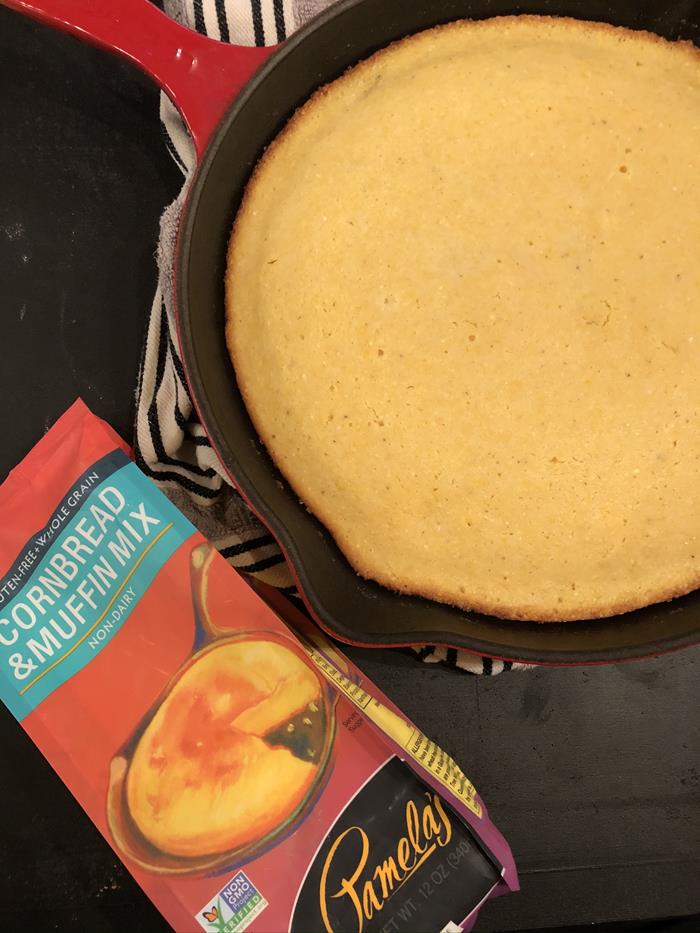 Why Use a mix?
Homemade gluten free cornbread is not hard to make, but it does take a little longer to make than with a mix.
A mix contains the main part of the recipe. It saves steps and time.
It is also a great way to get kids and teens in the kitchen cooking.
My son loves cornbread, but he isn't going to make a homemade cornbread. He could however easily follow the directions for making cornbread from a mix.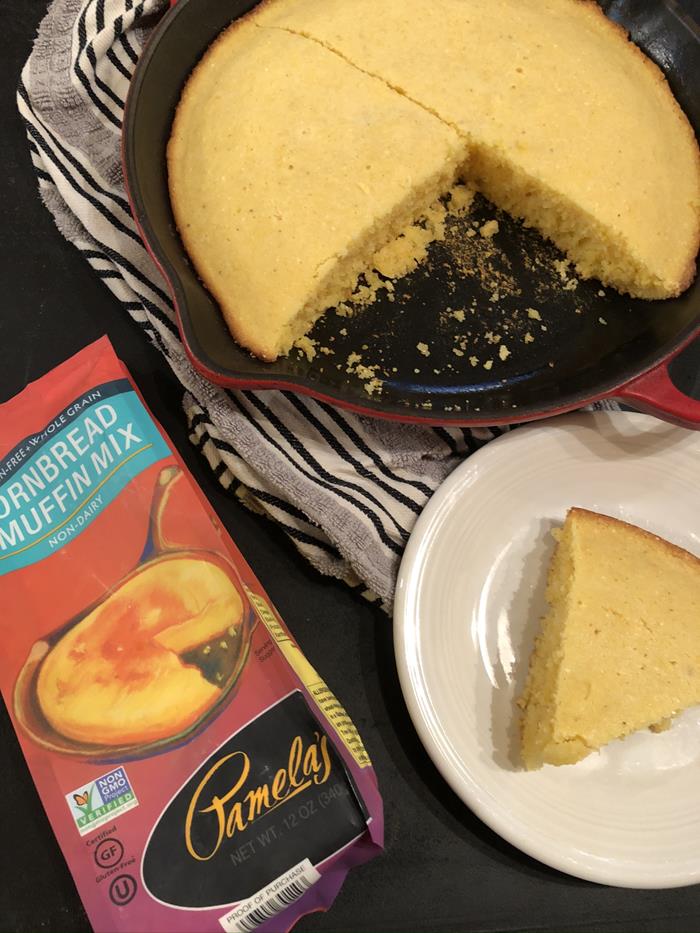 Pamela's Gluten Free Cornbread Mix
I have tried a few gluten free cornbread mixes over the years and have not been impressed with most of them.
My sister recently mentioned that her family loved the Pamela's Gluten Free Cornbread mix. When she said that it even worked dairy free, I knew that I had to give it a try.
Our thoughts
We really enjoyed this gluten free cornbread mix.
There are quite a few variations and directions for ways to use the mix on the back of the bag.
You can make a sweeter cornbread. You can make a southern style cornbread. You can make muffins or you can make a cheddar corn bread. You can even make it dairy free.
Yes, you can do that all with the same basic gluten free cornbread mix.
I used the basic sweet cornbread and it worked great. It was not as light and fluffy as my homemade northern style gluten free cornbread, but it wasn't super dense like a southern style either.
The taste and texture were great. I was suprised at how good it was. I see why my sisters family loves it so much.
My family's only real complaint on it was that it was too sweet. The second time I made them I cut the sugar added in half and it worked fine. In fact, my family liked it better with less sugar.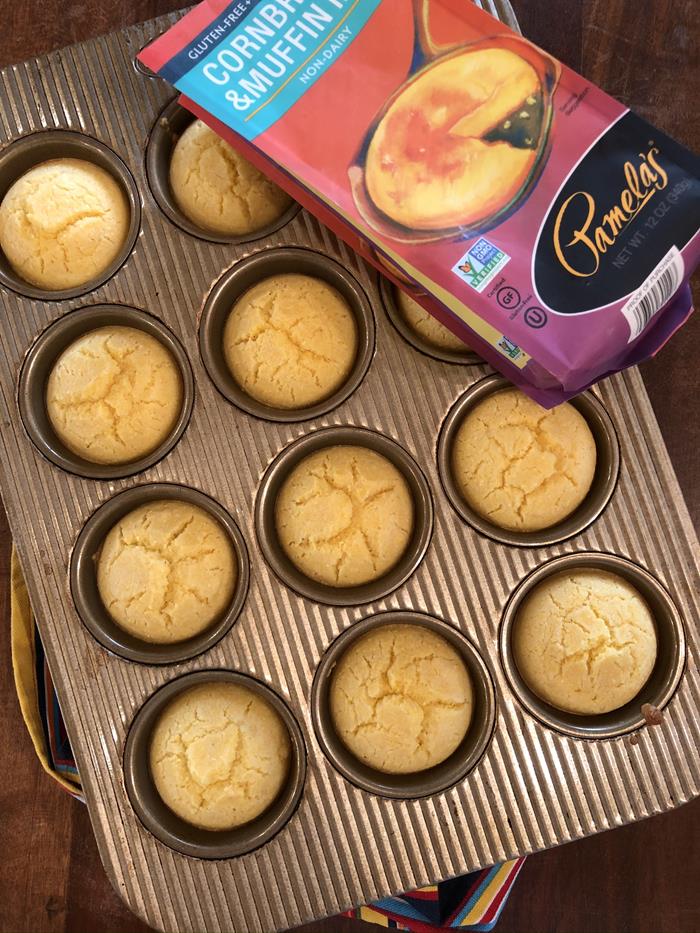 Can I Make cornbread muffins from gluten free cornbread batter?
Yes you can! Not all cornbread batter works as muffins, but most do.
We tried the Pamela's Gluten Free Cornbread mix as muffins and really enjoyed them.
I can't wait to try all the versions that can be made with this mix.
So are we have tested the Aldi gluten free cornbread and the Pamela's. We are also trying other cornbread mixes so stay tuned for those.