Gluten Free Sourdough Pancakes are adapted from my mom's sourdough pancake recipe. They make sourdough pancakes easy.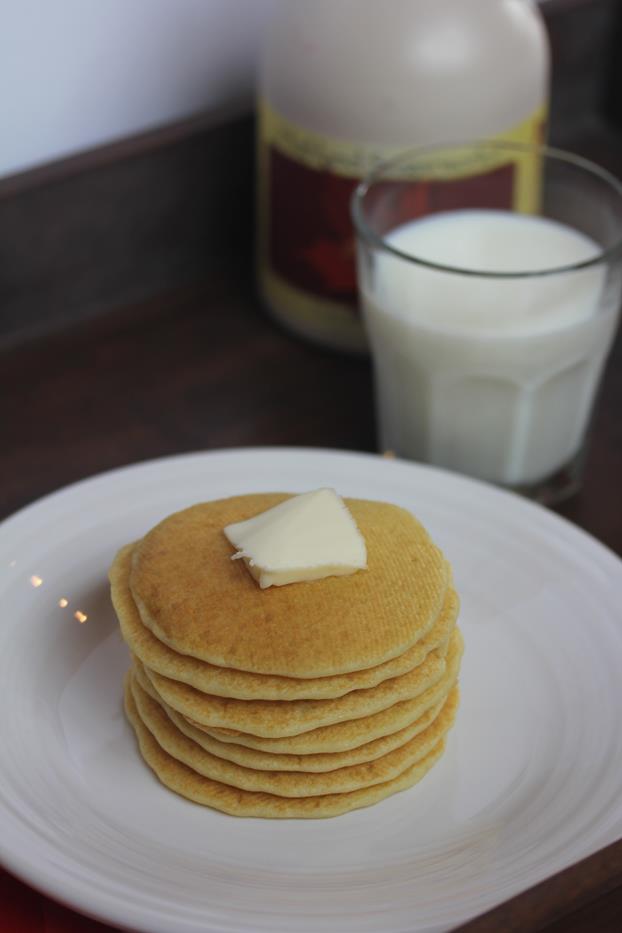 Growing up my mom made pancakes at least once a week. She made the same recipe. It was a tried and true favorite that we all loved.
The recipe she has made for years was one she adapted from a sourdough pancake recipe. The recipe she came up with isn't your typical sourdough pancake recipe though. It is more of a shortcut sourdough pancake recipe.
My mom loves to find ways to make cooking easier. That is exactly what she did with her pancake recipe. She took a basic sourdough pancake recipe and made it easier.
When I went gluten free I knew that my mom's pancakes were one of the recipes that I needed to adapt to gluten free.
Because the batter sits overnight it actually adapted very well to gluten free. It is now a favorite with my family.
This recipe is also dairy free so it works great for those needing a gluten free dairy free pancake.
Need more gluten free breakfast recipes?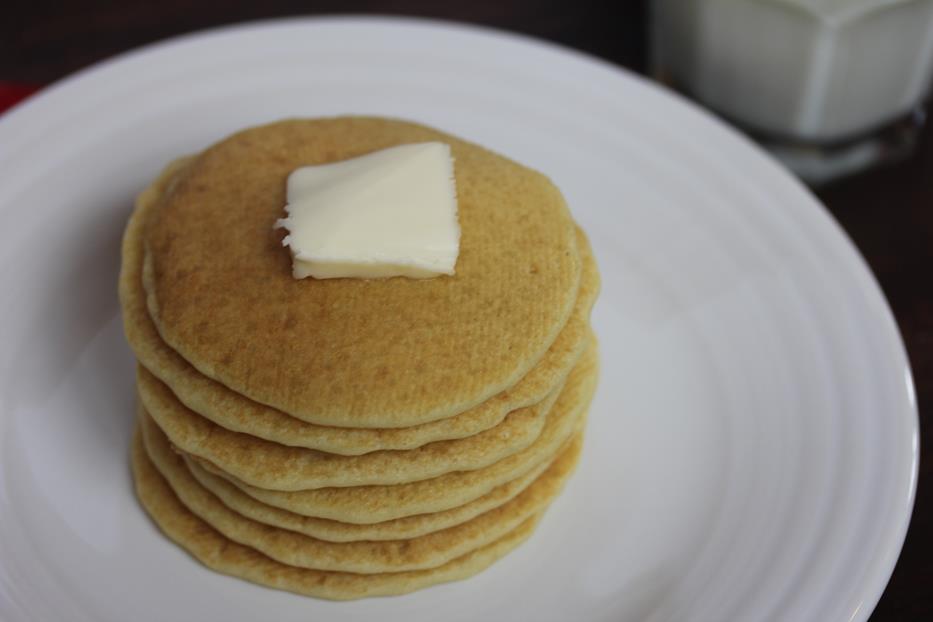 Yield: 10 servings
Gluten Free Sourdough Pancakes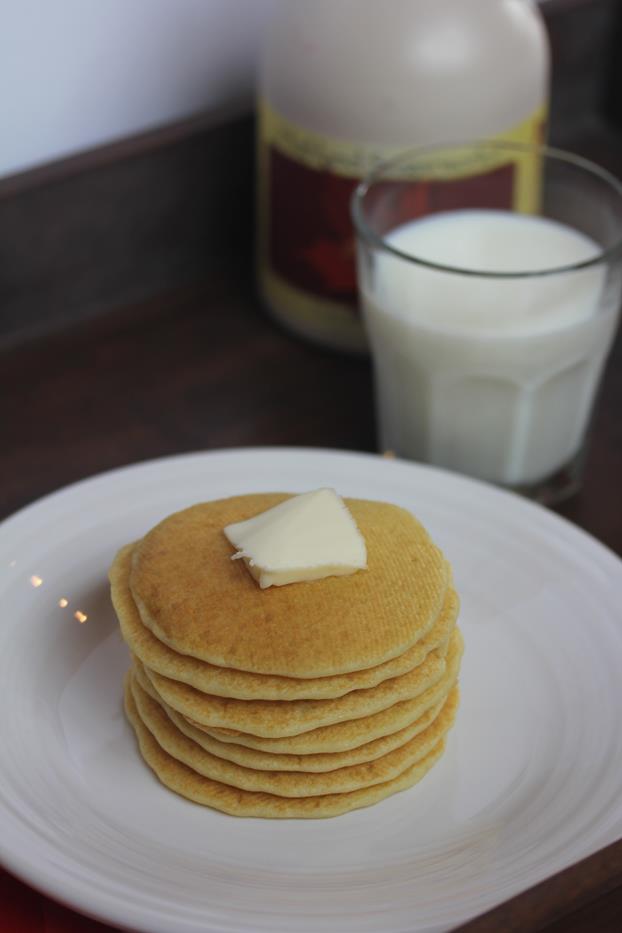 Gluten Free Sourdough Pancakes makes gluten free pancakes easy.
Total Time
8 hours
10 minutes
Ingredients
Make Ahead of Time
1 1/2 cups white or brown rice flour
1/2 cup potato starch
1/3 cup tapioca starch
2 cups water
1 tablespoon of yeast
Add When Read to Cook
2 eggs
1 teaspoon baking soda
1 teaspoon salt
1 tablespoon sugar
1/2 teaspoon xanthan gum ( you don't have to add this but I think is better with it)
2 tablespoons oil
Instructions
The night before, or 6- 8 hours ahead of time:
In a glass, plastic, or stoneware bowl, (Use anything but metal because it rises better in a nonmetal bowl) mix together rice flour, potato starch, tapioca starch, water, and yeast. Stir to combine well.
Cover and let sit overnight on the counter. You do not need to refrigerate the batter just leave out on the counter to rise.
When ready to cook:
Add eggs, baking soda, salt, sugar, xanthan gum, and oil to the batter. Stir to combine.
Lightly grease a griddle or pan and heat to a medium-high heat.
Pour about 1/4 cup batter for each pancake, or desired size, onto hot griddle or pan.
Cook until the surface is bubbly. Turn pancakes over and cook on the remaining side until golden brown.

Notes
This also works with a gluten free flour blend. I have used Bob's Red Mill 1 to 1 Gluten Free Flour blend and it turns out great. If using a blend that contains xanthan gum do not add the xanthan gum call for in the recipe. Make the rest of the recipe as directed.
Nutrition Information:
Yield:
10 servings
Serving Size:
1
Amount Per Serving:
Calories:

183
Total Fat:

5g
Saturated Fat:

1g
Trans Fat:

0g
Unsaturated Fat:

4g
Cholesterol:

37mg
Sodium:

361mg
Carbohydrates:

32g
Fiber:

2g
Sugar:

2g
Protein:

4g