In our quest to find the best gluten free brownie mix, we decided to give the Trader Joe's Gluten Free Brownie Mix a try.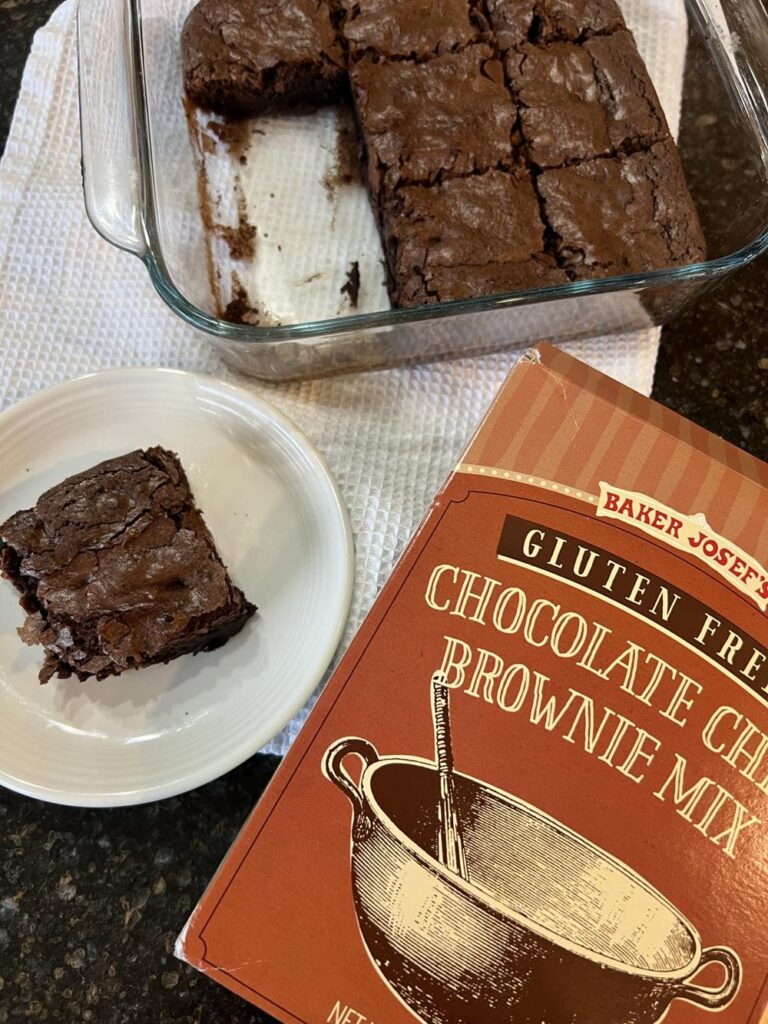 Let me start by saying that this is not a sponsored review. Trader Joe's has no clue who I am. They did not pay me for this review. I bought the mix and am sharing our honest thoughts.
I want my gluten free product reviews to be honest and helpful.
I know a lot of people love Trader Joe's gluten free products. For our family, it has been hit or miss.
There have been a few things that we have loved, like their gluten free bagels. But there has been other products that we have not liked.
For example the Gluten Free Joe Joe's. Yes, I know that a lot of people love Joe Joe's but we don't think they are a very good copycat for Oreos.
I picked up this gluten free brownie mix last time I stopped by Trader Joe's.
Since our family loves to try gluten free brownie mixes I was excited to give this mix a try.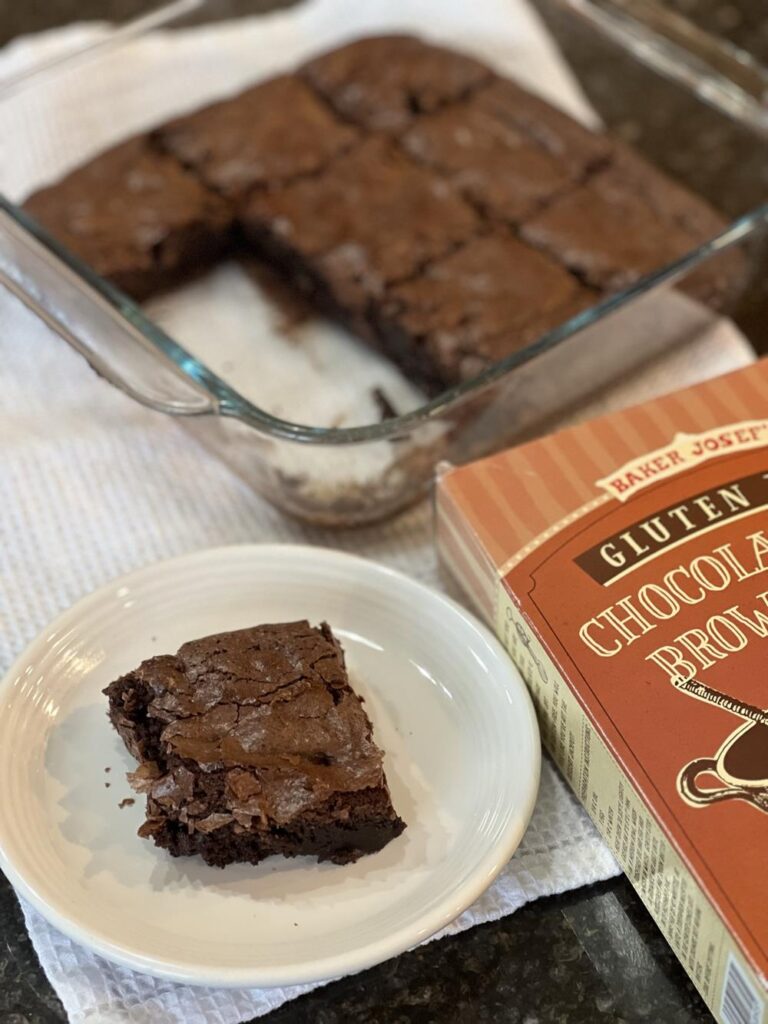 Ingredients
The main ingredients in this Trader Joe's Gluten Free Brownie Mix are sugar, brown rice flour, and chocolate. It also contains a few other things.
As far as gluten free flour goes though, it looks like there is only brown rice flour in this mix.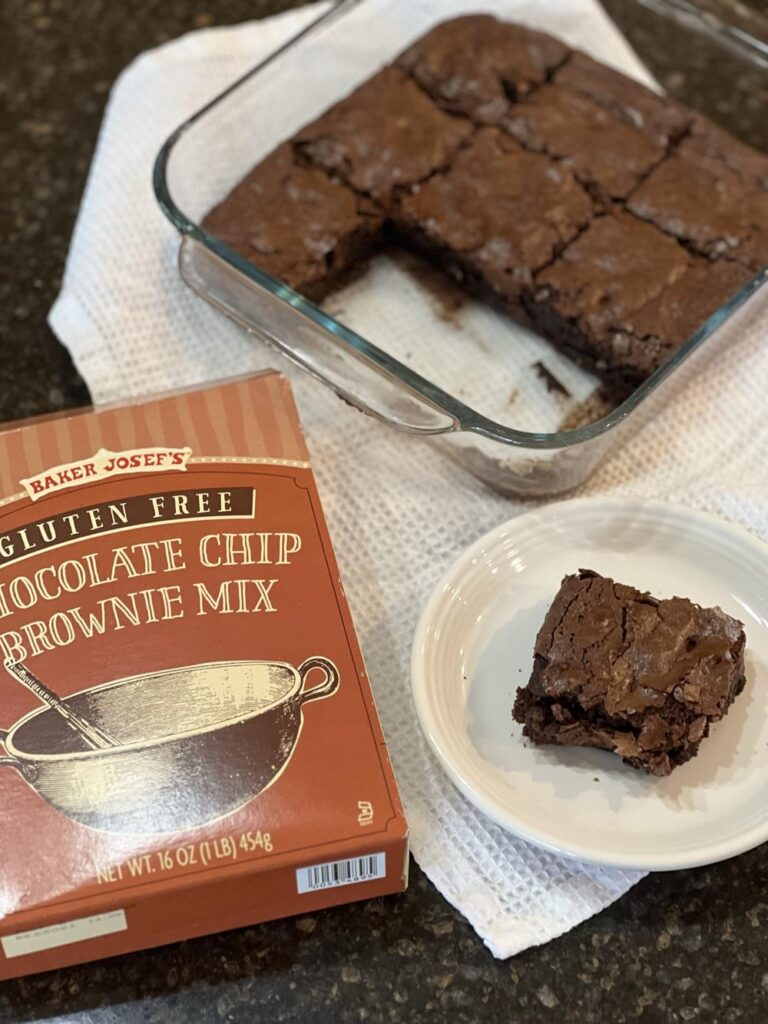 Our Thoughts
We liked this mix, but we did not love it. It falls somewhere in the middle for us. It was not terrible, but it was not our favorite either.
We found it a bit gritty and rice flour tasting. For most gluten free desserts we like a mix of gluten free flours. The fact that this only has rice flour in it, is fairly obvious to us in the taste and texture.
For the price and convenience, it is fine. If you need a quick and easy gluten free dessert, this will work.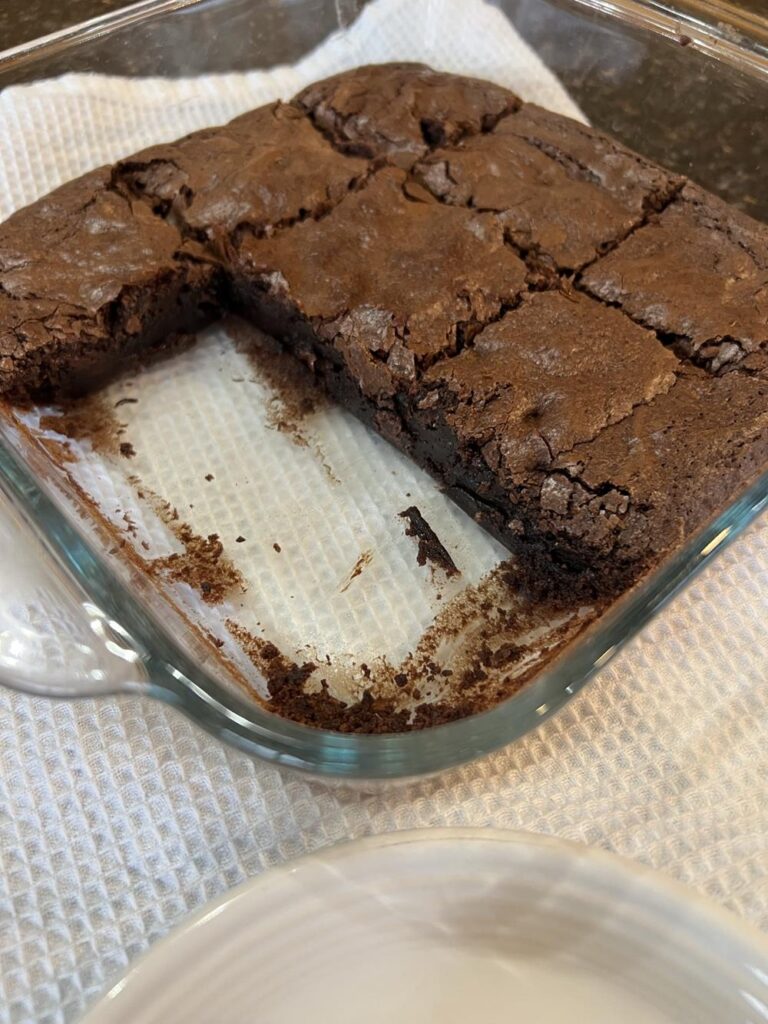 However, if you want the best gluten free brownie mix, we prefer the Alid Gluten Free Brownie Mix and my homemade gluten free brownie mix.
If you love to make homemade brownies I have also shared my thoughts about the best gluten free flour blend to use in brownies.
These flourless gluten free brownies are also a favorite at our house.
If you have tried the Trader Joe's Gluten Free Brownie Mix I would love to hear your thoughts. Do you agree or disagree with us?