In our quest to find the best gluten free brownies we gave Pamela's Gluten Free Brownie Mix a try. We are sharing our thoughts, both what we liked and didn't like.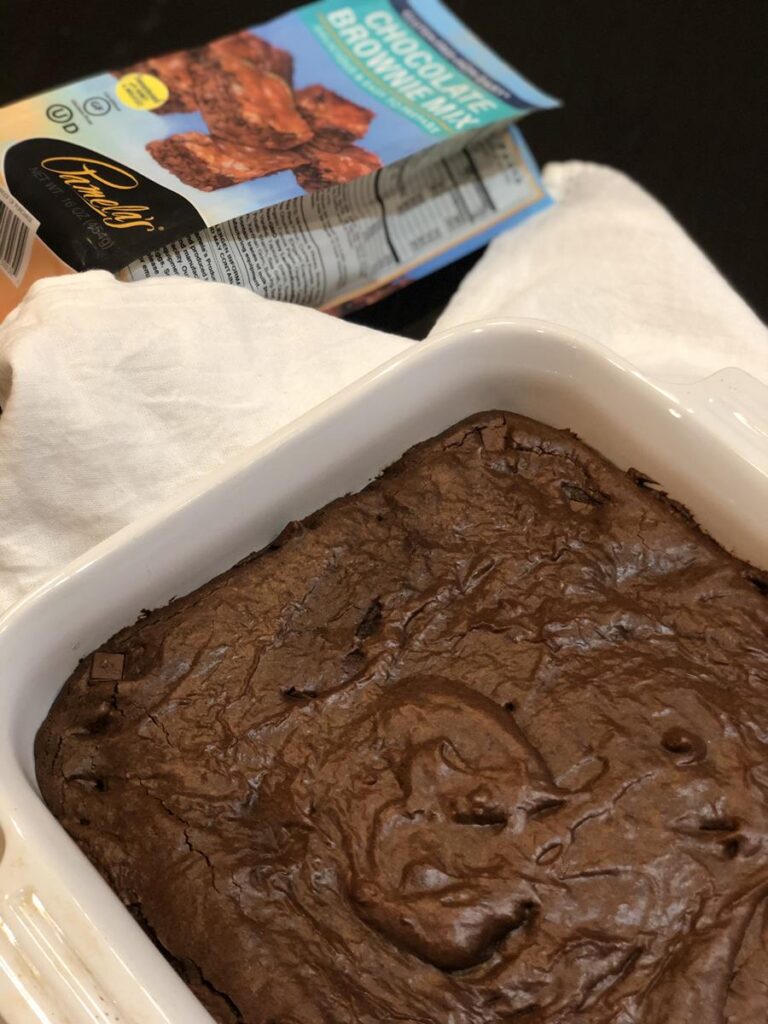 Best Gluten Free Brownies
My family is on a mission to find the best gluten free brownies, both homemade and gluten free brownie mixes.
We have tested different gluten free flour blends to find the best flour for gluten free brownies.
Now we are trying gluten free brownie mixes. We loved the King Arthur Gluten Free Brownie Mix.
Next up we tried Pamela's Gluten Free Brownie Mix.
Pamela's did not sponsor this post. They have no clue who I am. None of these posts are sponsored. I have bought all the flours, mixes, and ingredients myself. These reviews are a truly my family's thoughts on what we liked and didn't like.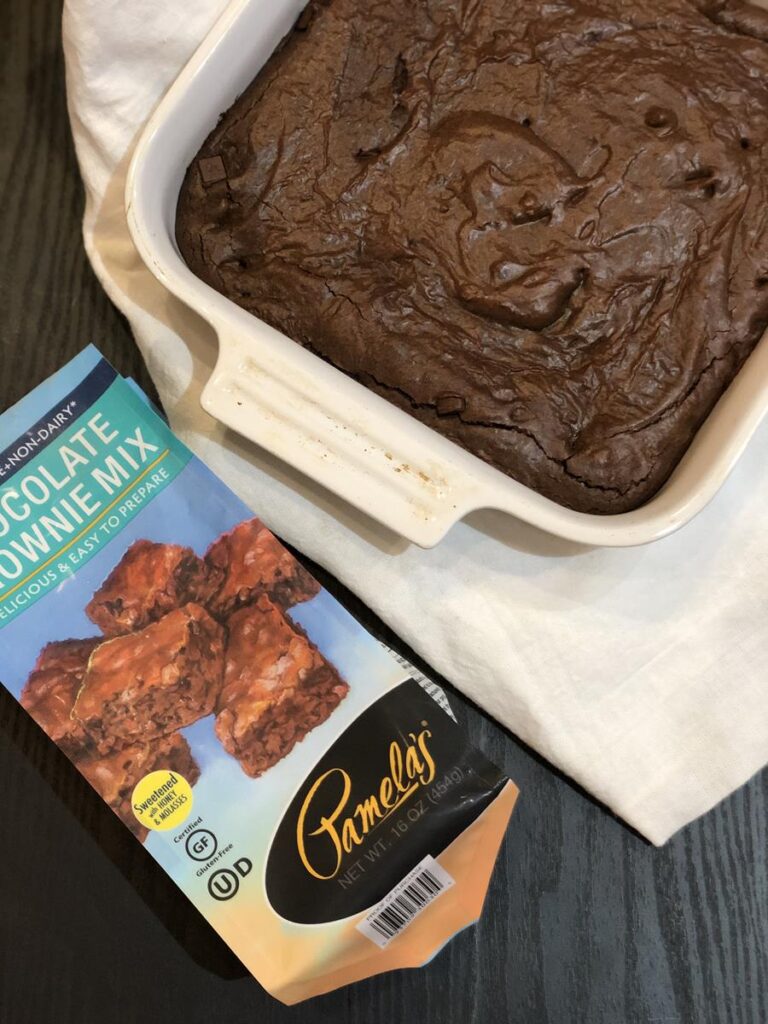 Some Ingredients In Pamela's Gluten Free Brownie Mix
This is not a complete list of ingredients. These are just the main ingredients compared to other brownie mixes. Please see Pamela's Gluten Free Brownie Mix label for a full list of ingredients.
molasses
honey
brown and white rice flour
cocoa powder
chocolate chunks ( the ingredients in the chocolate are on the label)
tapioca starch
sweet rice flour
potato starch
salt
xanthan gum
and more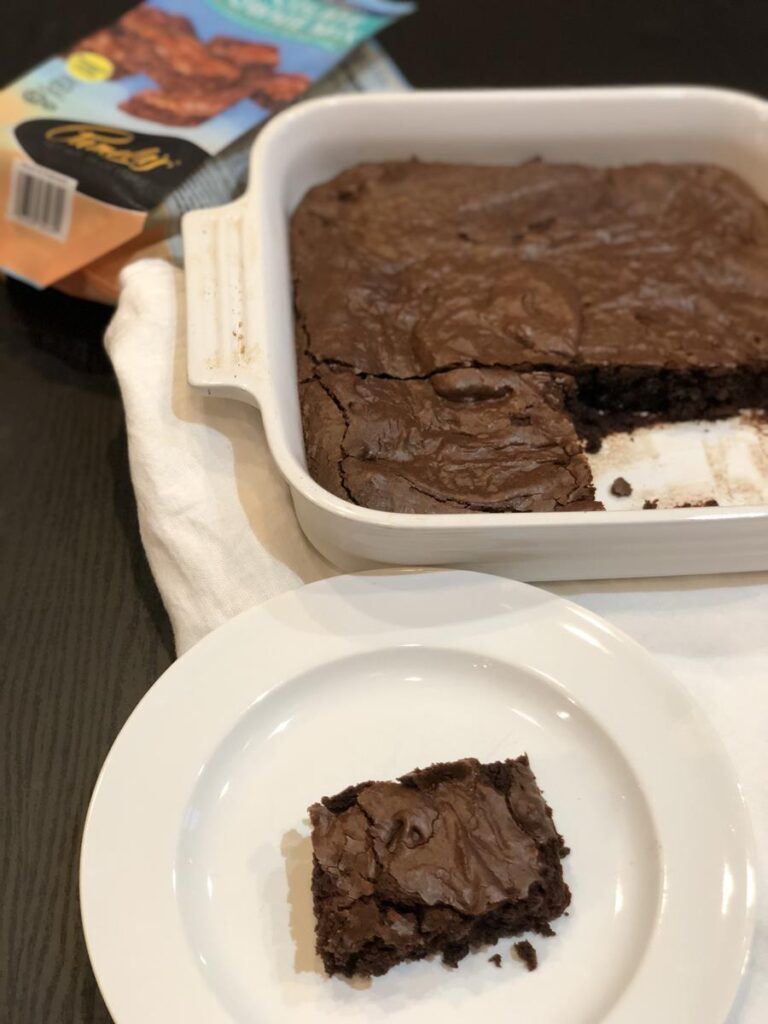 Our Thoughts
When I bought these brownies I knew that they had molasses as one of the main ingredients. I thought that was a little odd, but we loved Pamela's Gluten Free Bread Mix and Pamela's Gluten Free Cornbread mix so I had high hopes for the brownie mix.
Those hopes were quickly dashed.
The back of the package has directions for the basic brownie and how to change it up for a more fudgy brownie and a more cake-like brownie. Since I have never made them before I followed the basic instructions.
The brownies looked and smelled great when I took them out of the oven. However, they were a disappointment.
I thought the texture was fairly good on these brownies. They were a little bit grainy, but not too bad. The taste was odd to me though. The molasses flavor was very strong.
My son, who loves brownies, said that they were one of the worst brownies that I have made. He did not like the taste or the texture. He told me not to make them again.
My daughter did not like the taste or texture of them.
My husband, who is the least picky eater in the family, did not like them either. He said something like, these really are terrible aren't they? My husband loves molasses so I was actually surprised that he didn't like them since I thought they had a strong molasses taste.
I don't like giving a bad review to a product, especially to a company that has done a lot to help the gluten free world. But I also want these reviews to be honest and helpful.
Gluten free food can and should taste great. You don't have to settle for gluten free food that doesn't taste good. I don't want you wasting your money on gluten free food that isn't great. I want you to enjoy the best gluten free brownies possible.
I won't be buying or making these gluten free brownies again.
We love some of Pamela's other products and mixes, but the brownie mix is not one that I will buy again.
Have you tried this brownie mix? What were your thoughts?